Animal Planet's Puppy Bowl XIV is the cutest competition in sports history, featuring an epic matchup between adoptable puppy players from #TeamRuff and #TeamFluff going paw to paw and nose to nose! Don't miss two hours of fuzzy faces, sloppy kisses, incredible interceptions, puppy penalties, and hard-won touchdowns. All the puppy players end up as winners when they find a new home and a new family.
The tail-gating starts at 12:00 PM MST, which includes an all-new locker room webcam. Jokgu, the piano-playing chicken from Season 12 of America's Got Talent, will kick off the game by pecking out "The Star-Spangled Banner" on the keyboard as a blended bunch of baby barnyard cheerleaders — including ducklings, piglets, and baby bunnies — help excite fans from the sidelines.

With a kitty half-time show featuring viral video sensation Prince Michael and Phil the cat from Aaron's Animals, the annual special offers some serious cuteness for the non-football fan. The two-hour special loops beginning at 1:00 PM MT with the last one airing at 1:00 AM (Monday morning), so even if you plan to watch the game, you can still tune in.
Check out the UnFURgettable Plays, featuring the very best moments in Puppy Bowl history!​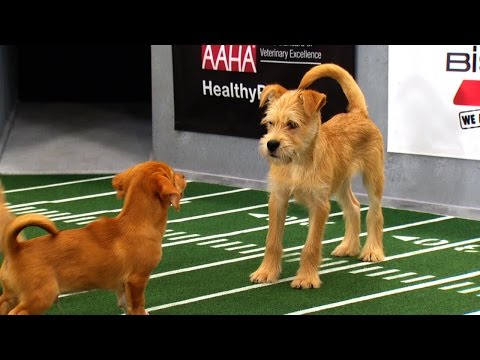 ​
Puppy Bowl XIV features pups rescued from areas that were devastated by natural disasters in 2017, including Houston, Puerto Rico, and Florida. Meet the adorable starting lineup!

New this year, Animal Planet will premiere the first-ever Puppy Bowl Presents: The Dog Bowl, a newly added furry football competition for adult dog players living in rescues and shelters ... because older dogs are also looking for their "furever" home!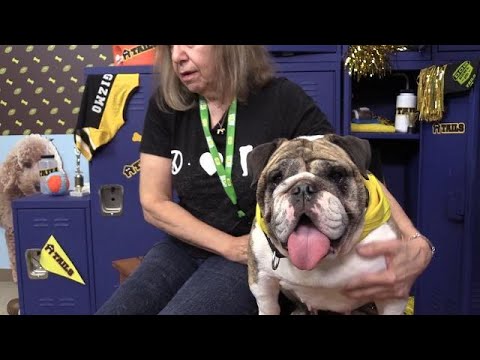 ​
If the show inspires you to add a furry member to your family, we suggest a visit to the Dumb Friends League Buddy Center in Castle Rock. The adoption counselors will make every effort to help you find the perfect match! Learn more about the Dumb Friends League at ddfl.org or connect on Facebook, Twitter, and Instagram.