Salsa made from scratch is surprisingly easy and so much more delicious than any jarred version you'll find! A few years ago, my husband perfected his recipe and now our friends ask for it by name: "Sc'alsa" (short for "Scott's salsa").
Sc'alsa
8 tomatoes (average, not too small)
2 yellow chili peppers
2 jalapeños (optional)
1 cup chopped cilantro (about 1/2 bunch)
⅓ cup chopped green onions (about two stalks with the bulb)
½ clove garlic, finely minced
1 teaspoon sea salt
Dash of cumin
Pepper to taste
1 avocado, diced (optional)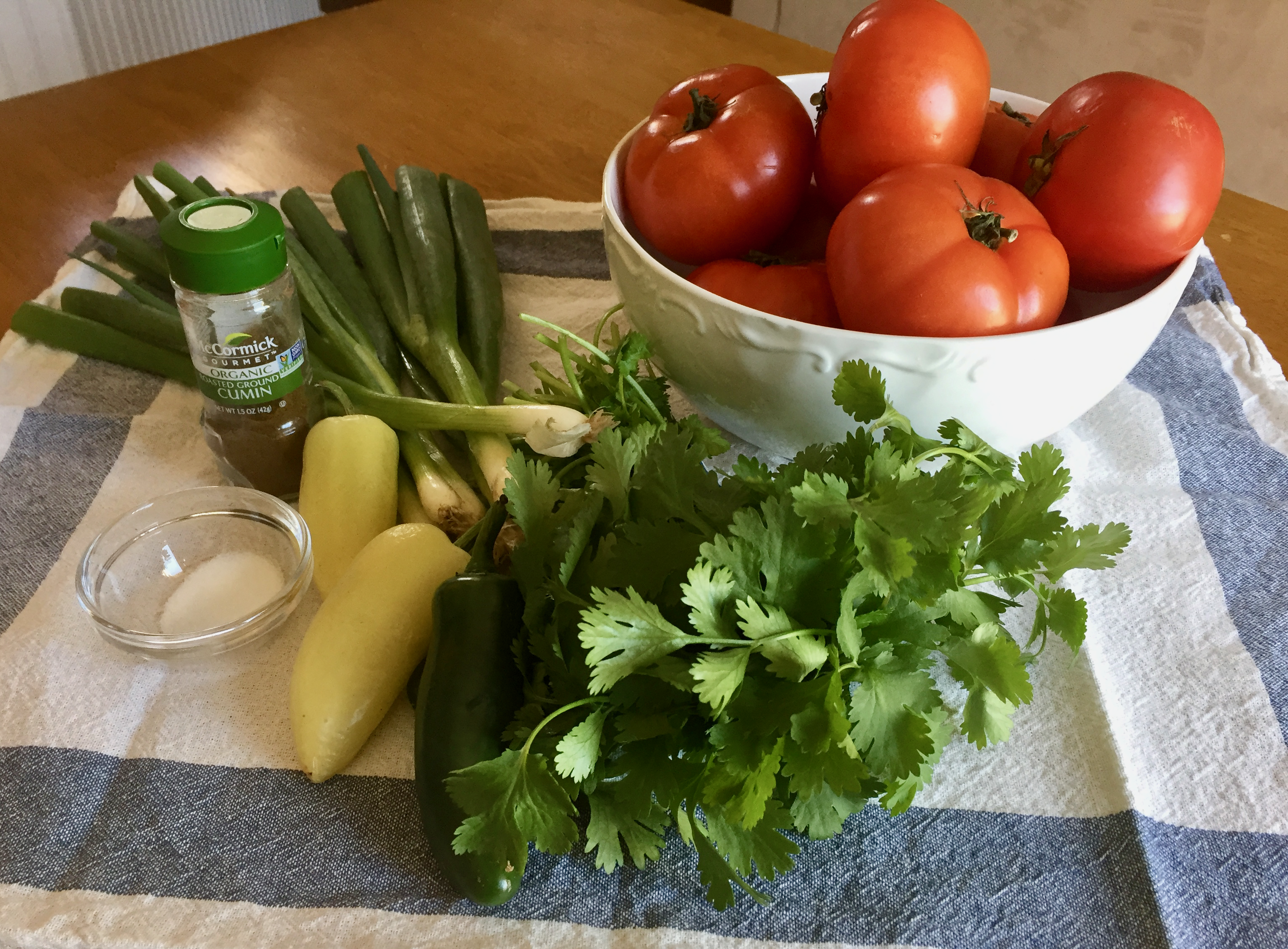 Grill the tomatoes and peppers* over medium-high heat for 5-10 minutes, rotating frequently (especially the tomatoes). You want the skin slightly charred, to give it a nice smoky flavor.
* You can substitute Anaheim peppers for the yellow chili peppers if you like your salsa really mild. Add habanero peppers if you want a real kick!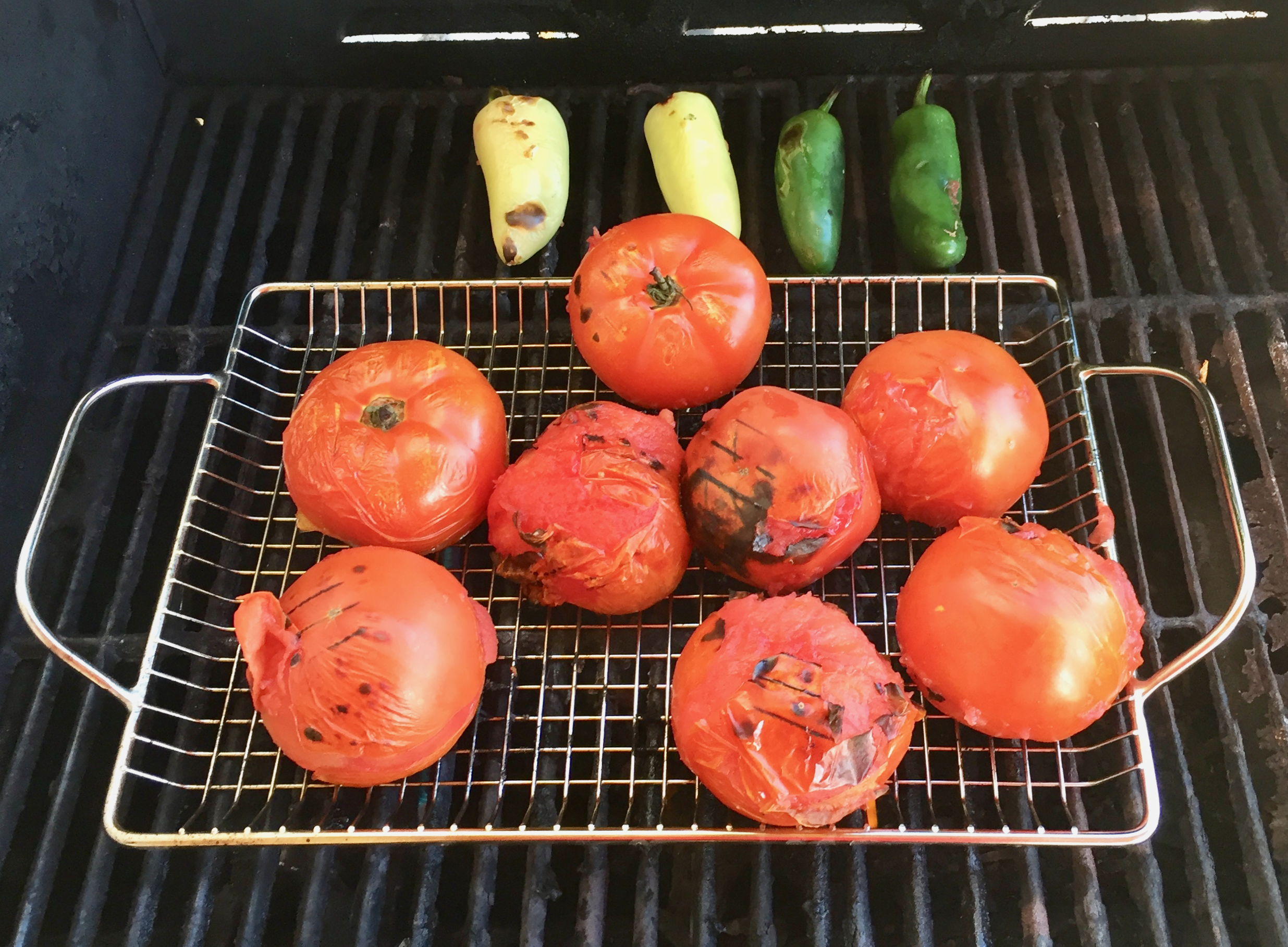 Cut a small slice off the top of each tomato to remove the stem end. Cut the stems off the peppers. Chop the tomatoes and peppers if you like your salsa on the chunkier side. OR... toss them into a blender or food processor, along with all the other ingredients except the cilantro. Blend until your desired consistency.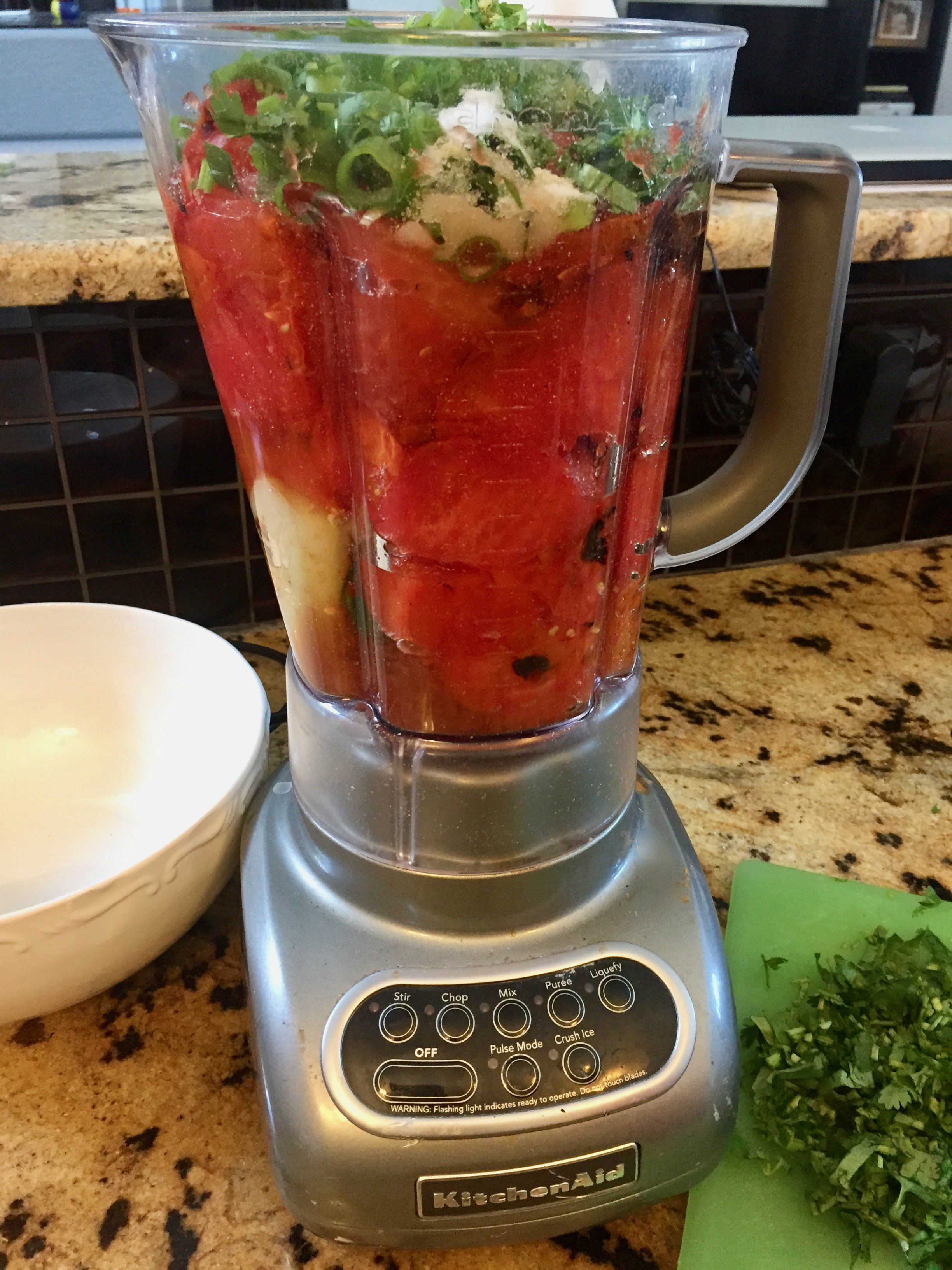 Pour into a large bowl (this recipe is party-sized!) and stir in cilantro. Serve immediately if you can't wait, or chill in the fridge overnight to really marry the flavors. When avocados are in season and priced right, hubby will dice one up and stir it in just before serving.