As festive as it is tasty, this gelatin side dish has been a critical part of my family's holiday meals as far back as I can remember! Enjoyed by kids and adults alike, Pomegranate-Raspberry Gelatin is the perfect addition to your traditional feast because it's easy to make, doesn't take up valuable oven space, and is downright delicious!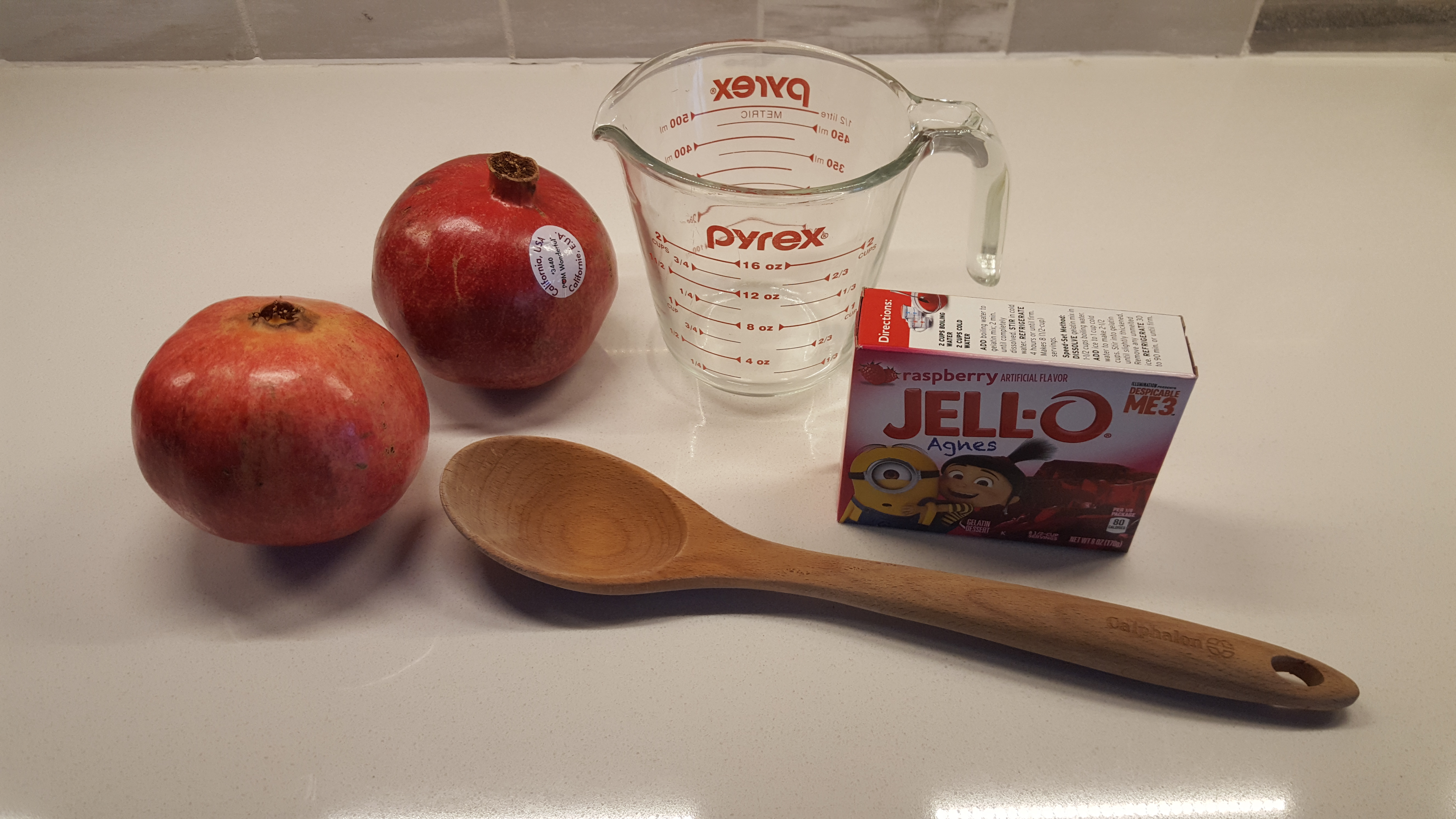 Pomegranate-Raspberry Gelatin
Raspberry JELL-O®
Water
Pomegranate(s) — Use one for a small box of JELL-O or two for a large box of JELL-O
De-seed your pomegranate(s). How-to instructions and images below. Prepare JELL-O according to package directions. Add pomegranate seeds to the JELL-O. Cool in refrigerator till set.
For best results: Stir every 45-60 minutes to make sure pomegranate seeds are evenly distributed.
How do you remove the seeds from a pomegranate?
While there are many ways to de-seed a pomegranate, our favorite trick is the "Wooden Spoon" method.
Start by slicing a slit around the perimeter of the pomegranate.
Gently open the pomegranate. Note: Pomegranate juice can stain, so be prepared for clean up.
Put the fleshy part in the palm of your hand and hold it over a large bowl.
Firmly smack the pomegranate with a wooden spoon. You'll feel the seeds plop into your hand.
Once the seeds are out, place them in a bowl of water. Any extra white fleshy that fell into the bowl will rise to the top of the water and you can skim it out.
Drain excess water and — voilà! — seeds are ready to eat!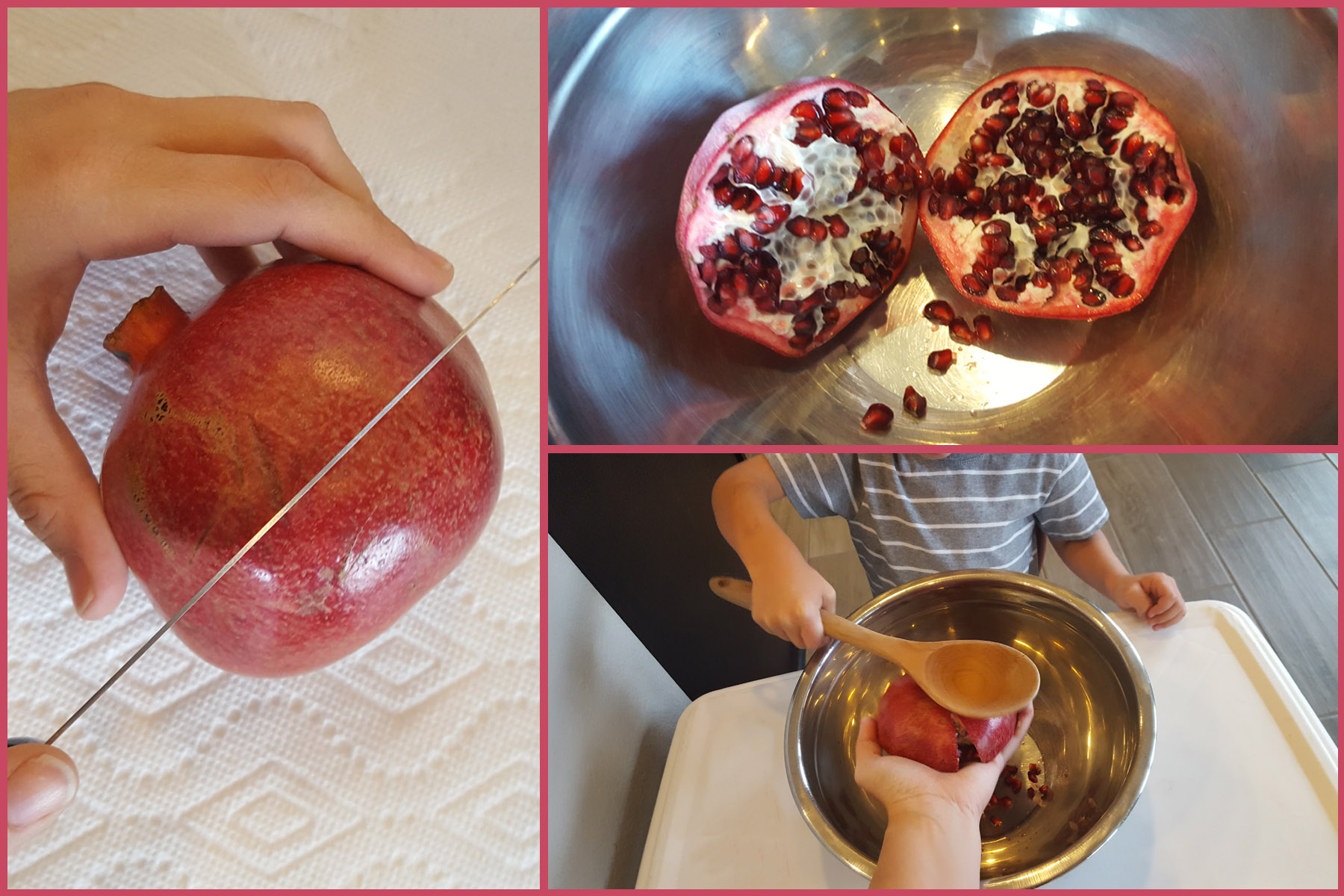 🌸 🌸 🌸 🌸 🌸 🌸
Get more kid-friendly recipes and all the latest that Macaroni Kid has to offer
when you subscribe to our free weekly e-newsletter!
For even more fun, follow us on Facebook!