We know you want to show your appreciation for your teachers for Teacher Appreciation Week, but we also know how busy you are. Macaroni Kid to the rescue! We've designed these fun pages for you to print at home and use to create easy and affordable Teacher Appreciation Gifts. Just click on each thumbnail to access the printable file.
A little note from the heart is really the best gift of all! Have your child fill out this printable and share their favorite memories and a thank you to their teacher.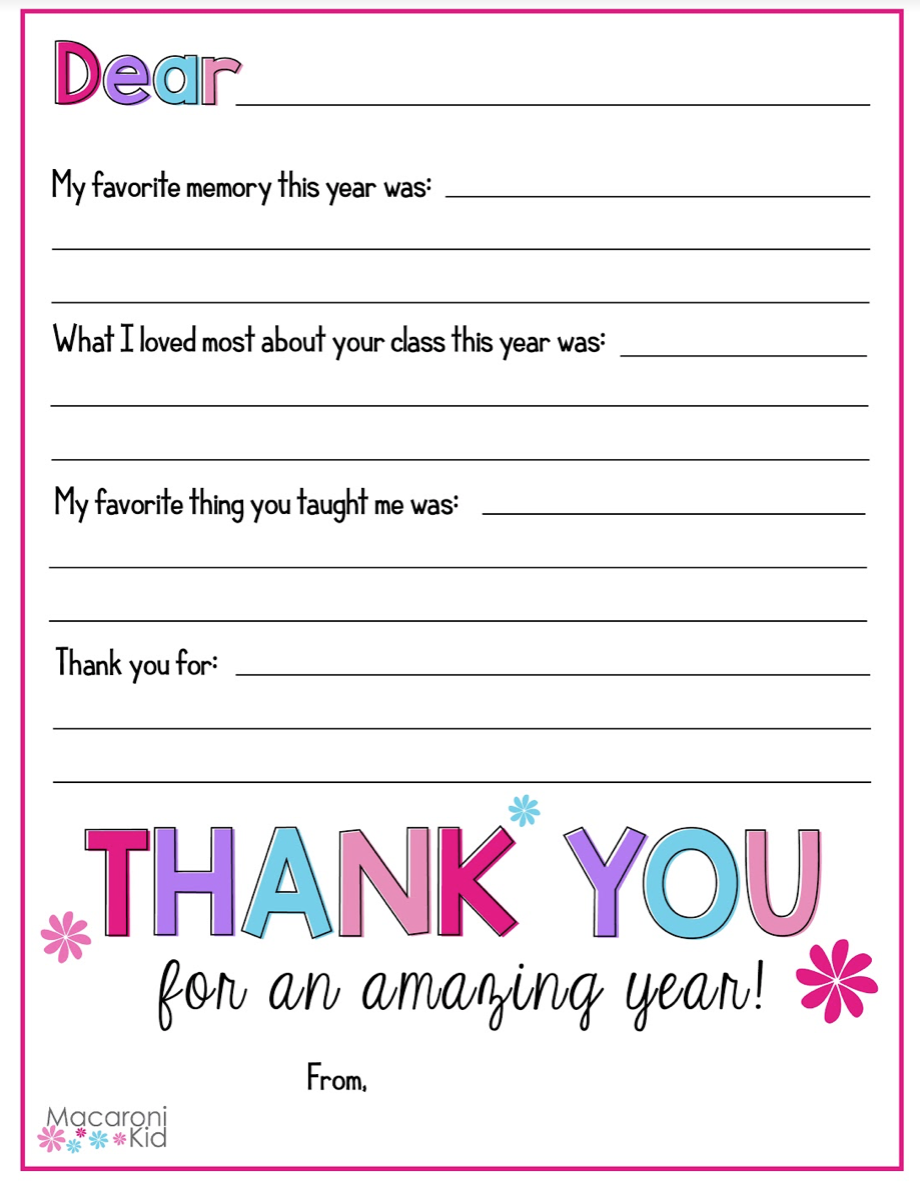 Many great little gifts can be purchased at your local dollar store. Use these printables to attach to a small plant, hand sanitizer or soap, candle, or a cute notebook.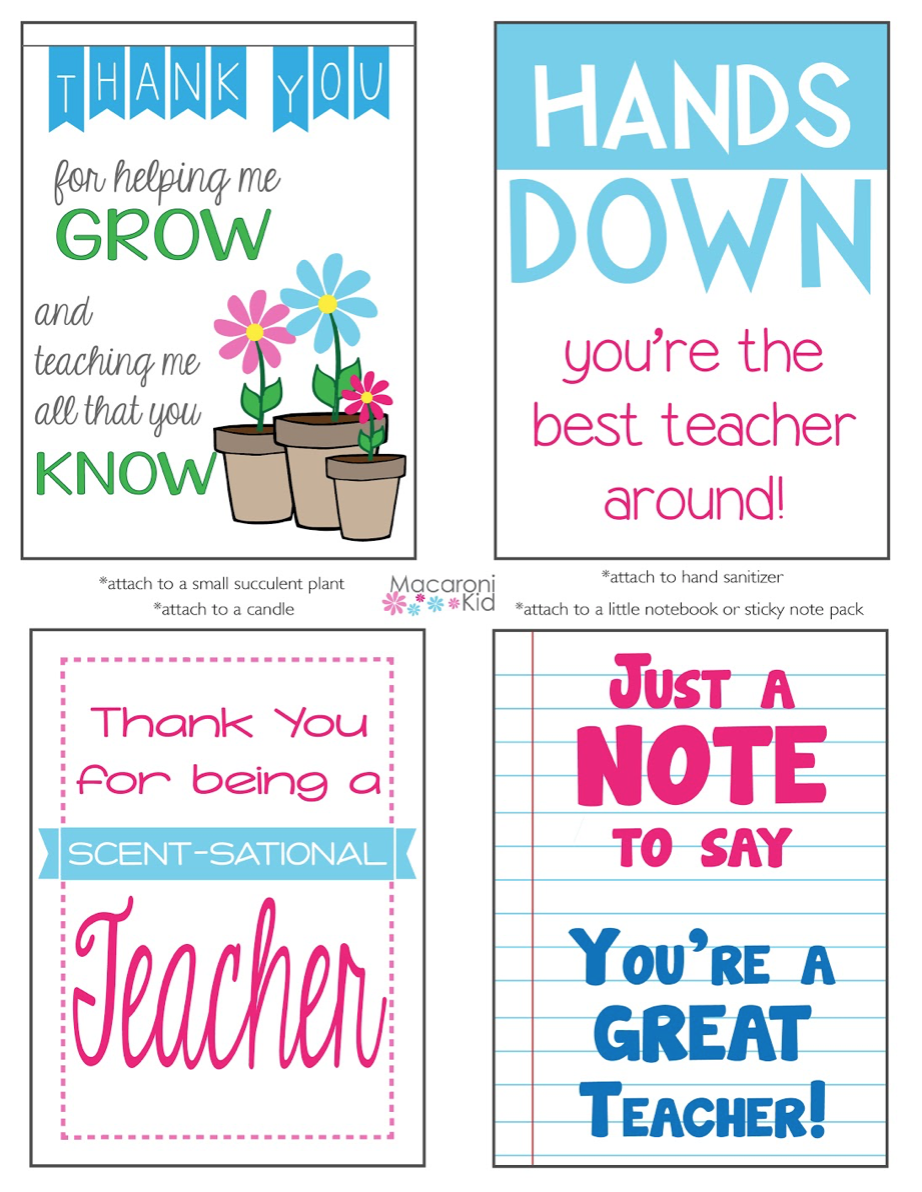 Sweet treats are always a fun way to show your teacher appreciation. Attach these printables to a candy bar or other sweet treat!
More printables for gift cards (local coffee shop or ice cream shop), or for a cookie/pastry treat, or lip balm!