Uncorked Kitchen's culinary birthday parties are the perfect interactive way to create a memorable experience for your child on their special day! Create the guest list, and we'll create something in the kitchen.
Who can have birthday parties at Uncorked Kitchen?
Birthday cooking parties at Uncorked Kitchen are for kids ages 6-17. Our parties are great for new cooks, kids who have been in the kitchen for a long time, and teens who want to do something different for their 13th, 15th, or even Sweet 16th birthday party.
What is a party like?
Over the two-hour party, our chef will guide the young chefs through creating a meal from a selection of kid and teen-friendly menus like Taco Fiesta or Pasta Party. The party will culminate in decorating freshly baked cupcakes, serenading the guest of honor with the classic "Happy Birthday" song, and sitting down to eat everything they've created together.
Do parents need to stick around?
Nope! Fill out a waiver for your child and drop them off at our cooking studio. Head upstairs to the wine bar (during business hours) for some relaxing "adult time" with the other parents, run your errands, or take some time out with a nice lunch or shopping trip in the Park Meadows area.
Should we bring party favors and decorations?
The birthday boy or girl will receive an Uncorked Kitchen branded apron to take home! These are also available for purchase as party favors.
Jazz up your party by bringing in balloons and decorations for the dining space, or just let the gorgeous oak tables, bright blue sky, and the Front Range view through the roll-up garage doors be all the decorations you need.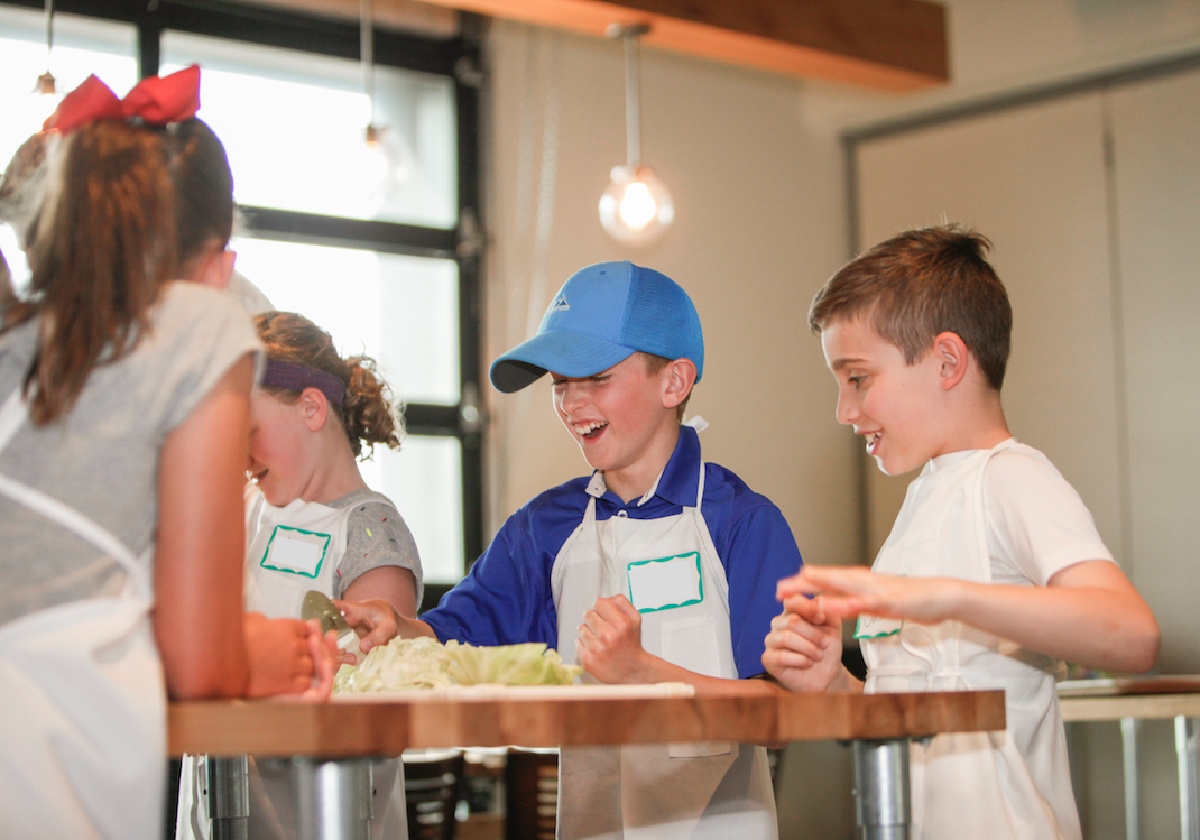 What do parents say about birthdays at Uncorked Kitchen?
"Audrey's birthday party yesterday was phenomenal! Chef Johnathan was amazing with the kids — entertaining, knowledgeable, and kept them all in line! They all had a blast! Thank you to all that made the day exceptional, we couldn't have been happier or had more fun!" –Erin E.
How do I book my child's birthday party at Uncorked Kitchen?
Uncorked Kitchen is here to help make your child's next birthday genuinely memorable! Birthday cooking parties are offered every Saturday and Sunday. Visit us online for more information and to book your party date!
---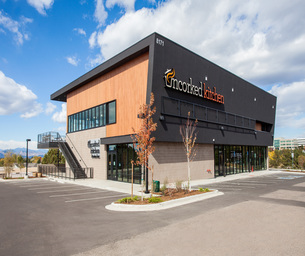 Uncorked Kitchen
8171 S. Chester Street, Centennial, CO
(720) 907-3838
WEBSITE | EMAIL | FACEBOOK | TWITTER | INSTAGRAM | PINTEREST