Coming to Joy Park in September, Adventure Forest is a 500-footlong outdoor aerial adventure course, designed to challenge guests with elements like rope swings, a glass bridge, slinky climb, a lookout that sits over 55 feet in the air, and dueling 70-foot slides with rainbow prisms to return you to earth.
And, sitting over 90 feet above the banks of the South Platte River and I-25, this sculpture will be a new landmark in Denver's skyline.


Adventure playgrounds, a growing trend worldwide, are designed to provide children with risk-taking opportunities, independence, and the freedom to explore their environment.

"In a world where children spend so much time looking at screens, free-range play is more important than ever. We wanted to create something bold and breathtaking; to challenge children and grown-ups alike, get them outside and their hearts pumping; and to inspire them to be brave and to believe in themselves," says Mike Yankovich, Museum President and CEO.

Big body play is only part of what guests can expect. Local artist Wes Sam-Bruce is creating a fully immersive art installation throughout Adventure Forest, inspired by the interconnectedness of the natural world and humankind.

This experience is a collaboration between the Museum's exhibit design team, Bonsai Design, a world-class adventure course firm based in Grand Junction, Denver Parks and Recreation, and Wes Sam-Bruce.
Adventure Forest is designed for children ages 4+ and their grown-ups. Access to Adventure Forest is included with Museum admission.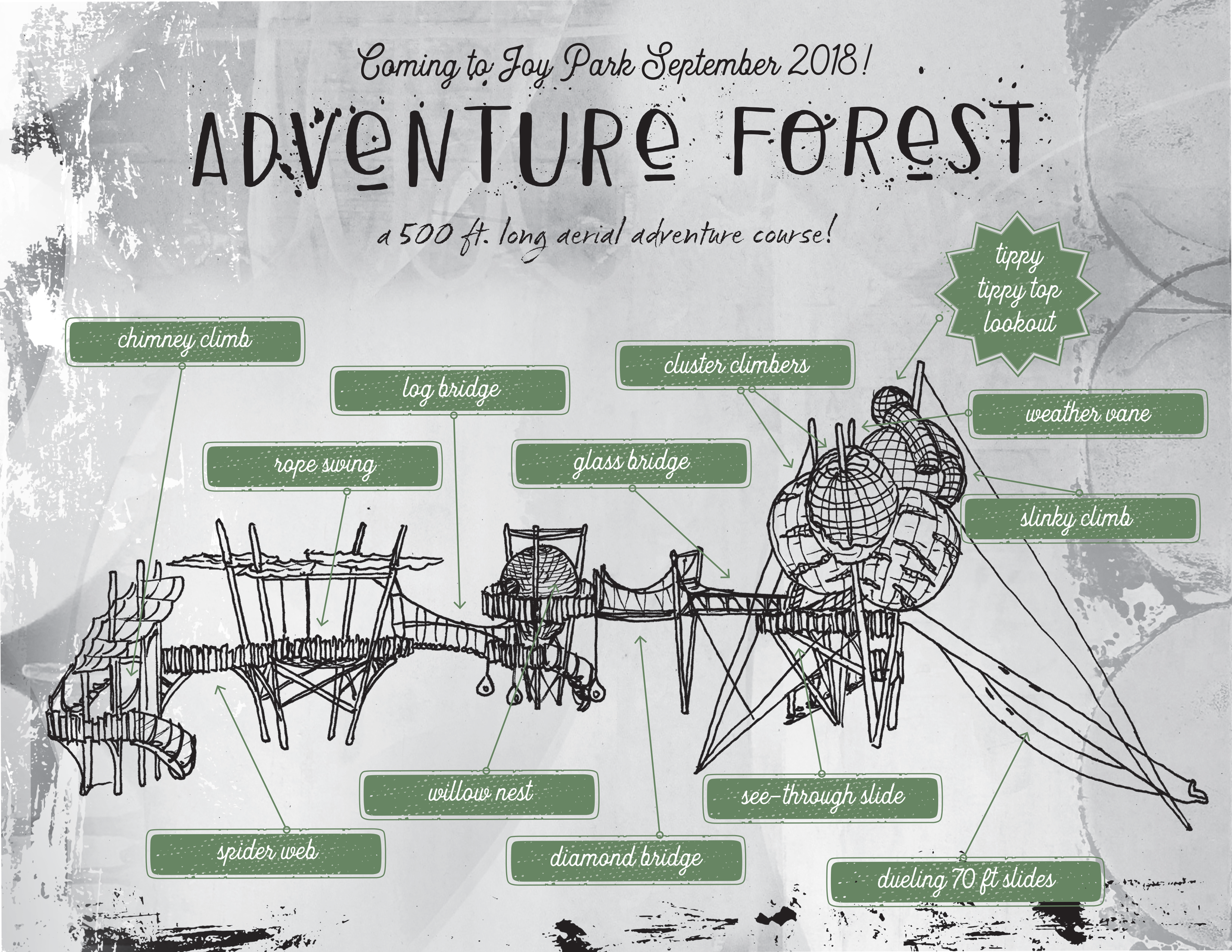 About Wes Sam-Bruce
Wes Sam-Bruce is an artist based in Greeley. Wes' favorite things to create are exploratory installations which act as living metaphors to the reveal the deep connections and mystery between ourselves, others and with nature. See more of his artwork and adventures on Instagram @wesleysambruce or on the web at www.livethecuriouslife.com

.
About Bonsai Design
Bonsai Design is a Grand Junction-based Design-Build firm with 15 years of experience in the Aerial Adventure Course Industry. They have designed and built over 65 installations serving over one million individual participant experiences.
About the Children's Museum of Denver at Marsico Campus
The mission of the Children's Museum of Denver at Marsico Campus is to create extraordinary experiences that champion the wonder and joy of childhood. They believe in kid-powered learning and their expertly designed exhibits and programs open doors for Colorado's curious young minds to discover, create, and explore.
Since 1973, the Children's Museum of Denver at Marsico Campus has served the metro-Denver community as a learning institute dedicated to the education and growth of young children and their caregivers. The Museum provides rich play experiences and a dynamic learning environment for children to joyously learn through innovative and interactive hands-on exhibits, engaging daily programming and year-round special events. Last year, they served 568,000 children and their grown-ups.
The Children's Museum of Denver at Marsico Campus is a 501(c)(3), private non-profit organization, and a Tier II SCFD member.