This Valentine's Day, simplify your life and let the kids help you make a yummy dessert that the whole family will love.
What You Need:
1 pkg brownies and ingredients per instructions
3 cans of frosting (red, pink, and white)
What You Do:
1. Bake a 13x9 pan of brownies using your favorite recipe.
2. Use a heart-shaped cookie cutter to cut the brownies into hearts. Crumble the extra pieces and store in an airtight container to sprinkle on ice cream later!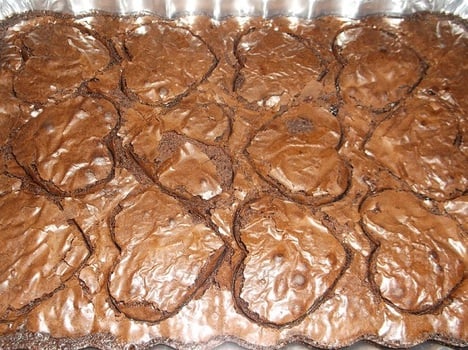 3. Microwave the canned frosting for 1-2 minutes to make a smooth, liquid glaze.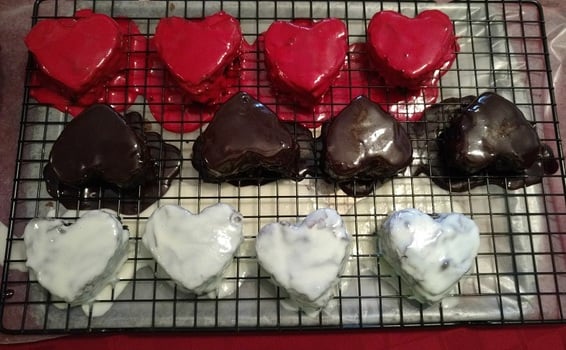 4. Spoon the glaze over each brownie, coating the top and the sides.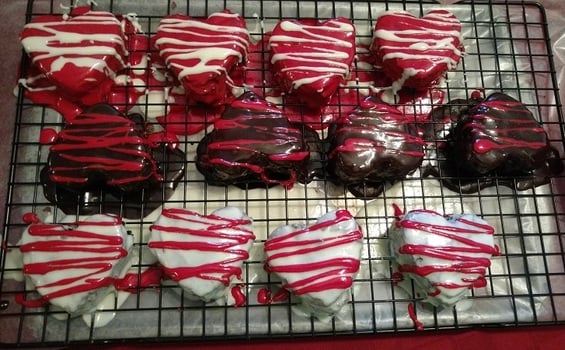 5. Drizzle alternate colors of glaze over the top.
6. Let frosting set and enjoy.