Looking for easy party food for the Super Bowl? We've got you covered, with three easy dip recipes. We promise they'll be fan favorites — no matter which team you're rooting for!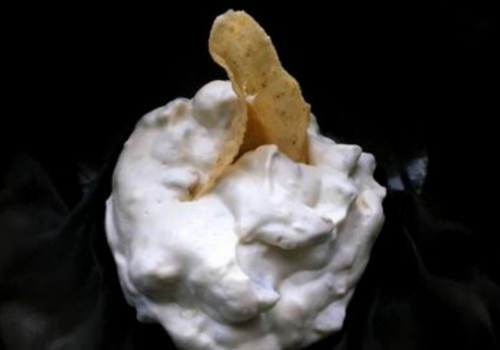 Zesty Cream Cheese Dip
This is a super simple dip with just two or three ingredients! You can make it in a slow cooker, which is a great way to keep this dip warm, or on the stove top if you are short on time and will be serving it immediately.
Traditionally the dip is served with corn chips, but it would be great with veggies or another type of chip too.
Ingredients:
3 (8 oz) bars of cream cheese
3 (4 oz) cans of diced chilies, drained
1 (4 oz) can of diced jalapenos (optional), drained
Directions:
Place all cream cheese and peppers in a slow cooker and heat until warm.
Stir until combined.
Serve warm with corn chips.

Cheesy Pizza Dip
This recipe is a new version of an all-time party favorite. It is inexpensive and super easy to make in small or large quantities. You can also play around and add some of your favorite pizza toppings to this yummy dip!
Ingredients:
3 cups marinara sauce
1 cup shredded Italian cheese, we used a 6 cheese blend
¼ cup shredded mozzarella
½ teaspoon dried oregano
Garlic bread and/or fresh Italian bread, cut into strips for dipping
Optional mix-ins:
Directions:
Over medium-low heat combine marinara sauce, oregano, and 1 cup shredded Italian cheese in a saucepan. Heat until sauce begins to bubble and cheese is melted, stirring frequently.
If you have chosen to add other ingredients, stir them in.
Carefully pour sauce into a serving bowl. Sprinkle with shredded mozzarella and a dash of oregano for garnish.
Serve hot with your favorite bread for dipping!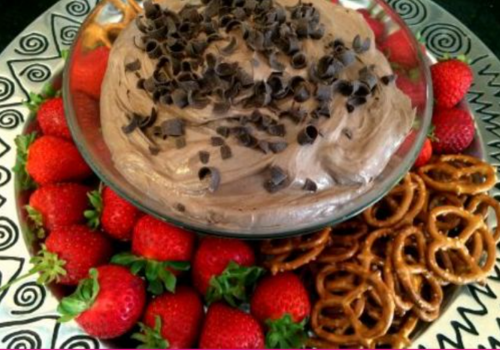 Brownie Batter Dip
This not-too-sweet, chocolaty dip is a great addition to any party and tastes just like brownie batter! Brownie Batter Dip is easy to make and sure to be a hit with adults and kids alike.
Serve this dessert dip with any combination of pretzels, animal crackers, graham crackers, strawberries, apples, bananas, grapes... or simply on a spoon — that works too!
Ingredients:
8 oz whipped cream cheese
12 oz whipped topping
¼ cup milk
1 dark chocolate brownie mix, family size (19.9oz)
½ cup mini chocolate chips or shaved chocolate (optional)
Directions:
Mix cream cheese, whipped topping and milk in a medium-size bowl until combined.
Add dry brownie mix and stir until creamy and smooth.
Transfer dip into a serving bowl and top with chocolate chips or chocolate shavings.
Cover and refrigerate for one hour or until ready to serve.
These recipes originally appeared in Macaroni Kid EATS! Subscribe to Macaroni Kid EATS! to receive family-friendly recipes each month!