With Cinco de Mayo just around the corner, it's the perfect time for a spicy treat! Of course, ANY time is a good time for bacon. We love poppers all year round!
Jalapeño Poppers
5-10 jalapeño peppers
6-8 ounces cream cheese (room temperature)
¼-½ cup sharp cheddar cheese
1 (12-ounce) pack of bacon
Note: The amount of cheese depends on how much cheese you like. Honestly, I use the whole 8-ounce block of cream cheese and 1/2 cup cheddar.
1. Preheat oven to 350°F.
2. Start by cutting the jalapeños in half and scraping out the seeds.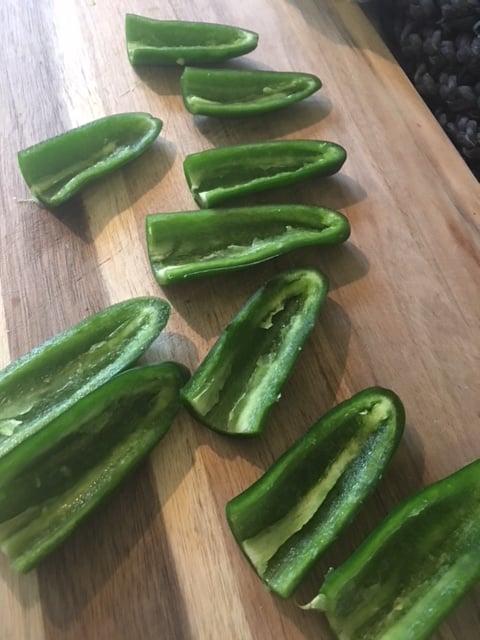 3. Mix the cream cheese and sharp cheddar together. Sometimes I microwave my cream cheese for about 12-15 seconds to soften it so it blends easier if I did not leave it out at room temperature.
4. Once blended, fill each jalapeno with the cheese blend.
5. Cut the bacon strips in half and then wrap each pepper with a bacon strip. I stretch the bacon a little before wrapping, make it easier.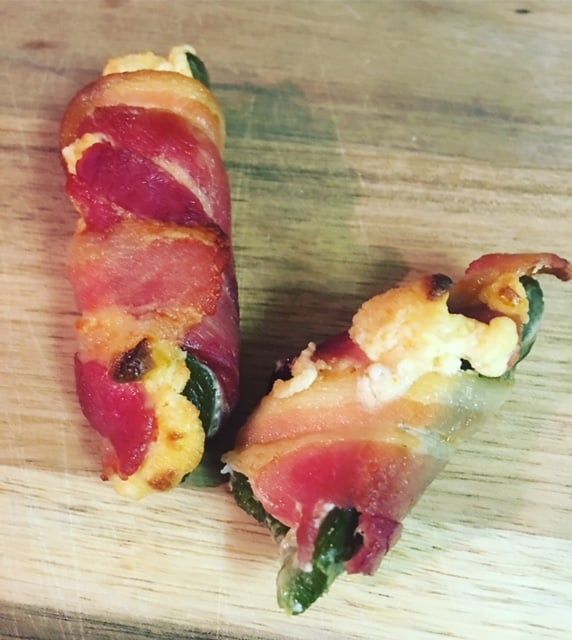 6. Leave space between each pepper on a baking sheet. Bake on 350° for 25 minutes and then turn broiler on high for about 3 minutes to finish up the bacon.
7. Cool and ENJOY!!!