I remember my mom making cheese balls when I was a kid, and I have to admit I wasn't a big fan back then. I think the problem is that she rolled it in nuts that I didn't like.
As an adult, I have come to like cheese balls (although still without those nuts). After all, they not only taste delicious, they are super easy and can take on many different flavors, from sweet to savory.
They're also perfect for parties. I mean, everyone loves cheese! You can easily throw together a cheese ball for a Super Bowl party, for instance, and if you're feeling extra creative, you can even form your cheese ball into a football, using strips of cheese for football "laces"!
But why wait to make your cheese ball? National Cheese Day is January 20, so time to get going! Let's make one up for this oh-so-special occasion!
Before you get started, here are three pro tips:
If your cheese ball has gotten too soft to form into a shape, place into the refrigerator to firm up a little bit.
The trick to making a uniform cheese ball is to line a bowl with plastic wrap, spray with cooking spray, then scoop the cheese mixture into it, pushing it into the bowl so it forms a round shape. Then place it in the refrigerator to chill and firm.
Don't be constrained by the cheese ball! Get creative. Use shaped baking pans or silicone molds to come up with creative cheese ball shapes. Or create individual-sized cheese balls with a cookie or ice cream scoop.
OK! Ready to make your cheese ball? Here are four recipes to get you started: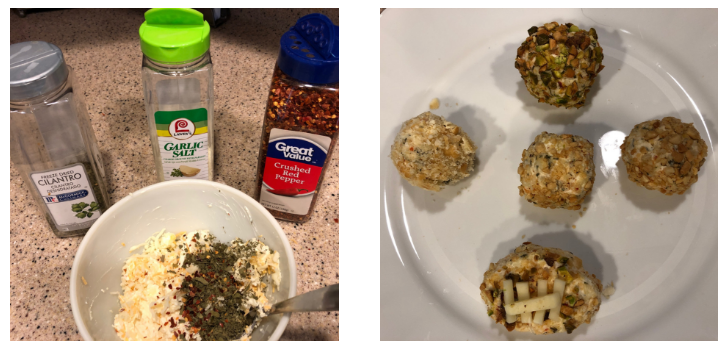 The Basic Savory Cheese Ball
8 oz cream cheese, softened
1 cup shredded cheese
Salt and pepper to taste
⅓ cup chopped nuts (I like peanuts and pistachios), or crushed crackers
Optional mix-in suggestions:
Garlic powder
Onion powder
Chili powder
Salt and pepper
Paprika
Crushed red pepper
Bacon crumbles
Chopped chives
Diced green chilies
1.) Mix first 3 ingredients together to make a basic cheese ball.
2.) Add any variety of mix-in flavors to give it some oomph.
3.) Roll your cheese ball(s) in the chopped nuts or crushed crackers.
4.) Serve with crackers, pretzels, or a platter of vegetables.
---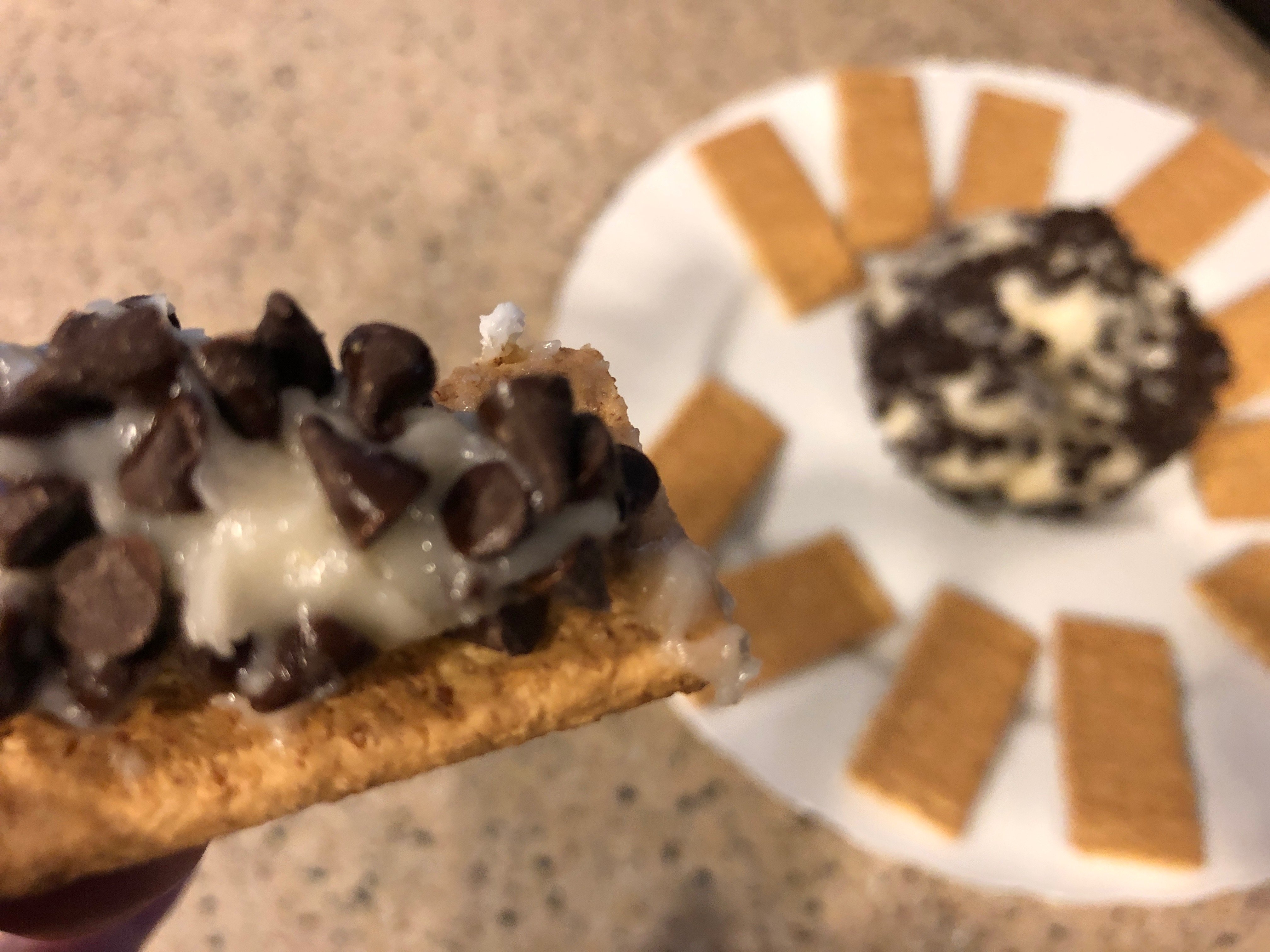 Oh, You Sweet Cheese Ball
There are several variations for a sweet cheese ball, all of which start with cream cheese. These are sure to be a kid favorite!
Nutty cheese ball
8 oz. softened cream cheese
¼ cup peanut butter or hazelnut spread
2 cups powdered sugar
Fruity cheese ball
8 oz. softened cream cheese
¼ cup jam or jelly
2 cups powdered sugar
Marshmallow cheese ball
8 oz. softened cream cheese
¾ cup marshmallow fluff
1½ cups powdered sugar
Optional mix-in suggestions:
Chocolate chips
Mini marshmallows
Toffee chips
Coconut
Oatmeal
Roll your sweet cheese ball in chopped nuts, mini chocolate chips, or graham cracker crumbs. Serve with graham crackers, vanilla wafers, pretzels, or apple slices.