My husband and I are avid readers. During our courtship, we began to read books together aloud and have continued to do this from time to time through our marriage. It is such an intimate and romantic way to share a book... like our own personal book club.
Once we became parents, we read frequently to and with our children. Now that they are teenagers, our boys are more interested in playing video games than reading independently, but they will still happily curl up on the couch with us to listen to a story. As it turns out, most YA fiction novels are perfect for reading aloud!
When I came across the book stacks created by Triple C Designs, I knew it would be the perfect addition to our home decor!
The brain child of a local mom — who came up with the business idea during a 3:00 AM feeding — customizable book stacks give new life to old books. They make a beautiful addition to any room and look great on bookshelves, table centerpieces, mantles... anywhere in your home!
Made from real books and personalized with your own message, book stacks are a unique and heartfelt gift for Mother's Day, weddings, housewarming parties, or to celebrate the birth of a new baby. And at just $5 per book, they are affordable too!
ENTER TO WIN!
Macaroni Kid Highlands Ranch-Parker-Castle Rock-Lone Tree is delighted to give away a customized book stack to one lucky subscriber. Because we are as excited about this giveaway as you are, we are giving you FIVE ways to enter:
1.) REQUIRED: Complete the entry form... CLICK HERE to do it now!
2.) BONUS: Follow us on Instagram... CLICK HERE to do it now!
3.) BONUS: "Like" us on Facebook... CLICK HERE to do it now!
4.) BONUS: "Like" Triple C Designs on Facebook... CLICK HERE to do it now!
5.) BONUS: Share this on your own Facebook page... CLICK HERE to do it now!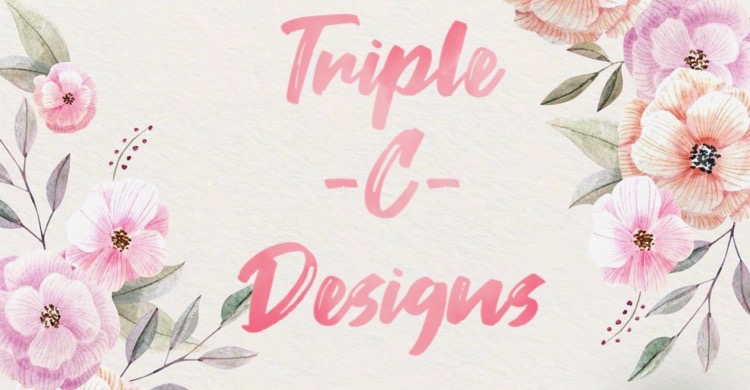 Triple C Designs
Morghan Wamboldt is a Highlands Ranch resident and Colorado native who loves golf, baseball, and anything outdoorsy. She and her husband Brandon are the proud parents of Cooper, Caroline, and Caleigh (hence, the business name).
Her favorite part of the business is seeing how much people love their customized product. Visit the Triple C Designs Facebook page to learn more and place your order today!

RULES: This contest will run from Wednesday, May 6, 2020 through Monday, May 11, 2020 at 11:59 PM. One winner will be selected from all eligible entries on Tuesday, May 12, 2020. Winner will be notified by email and phone and will have 48 hours to claim the prize. If the prize is not claimed within 48 hours, an alternate winner will be chosen. One entry per email address; duplicate entries will be deleted. You MUST be a subscriber and over 18 to enter. If you are not a subscriber and enter the contest, you will be automatically subscribed. See complete Official Sweepstakes Rules.