One of the benefits that has come from quarantine is that families are eating more home-cooked meals together. One of the downsides, however, is that couples haven't been able to get out and enjoy date night.
What if you could have both?
Farmgirl Foods is a locally-owned and operated specialty food shop specializing in bringing healthy, unique food products and kitchen accessories to you. They carry Colorado-made products as well as items that are free from artificial ingredients.
From quality meats and the freshest produce to locally-made small-batch spices, butters, and sauces to delicious family-produced European specialties, Farmgirl Foods can make your time in the kitchen both fun and entertaining.
Make mealtime a little easier! NEW Meal Boxes have everything you need to quickly and easily get dinner on the table for your family! All products are available for free local delivery or curbside pickup. Choose from:
BBQ Bundle: 3-pound pork butt, one bag Spring Mix, one tomato, one cucumber, two sweet potatoes, one bottle Burnt Out BBQ Signature Rub, one bottle Burnt Out BBQ Sauce, one bottle Burnt Out BBQ Grill Candy, and one jar Dilly Beans... plus a free recipe card! (Serves 4-6 | $59.99)
Classic Steak Dinner Box: two 8-ounce Filet Mignon, one pound bacon, two Russet potatoes OR one sweet potato, one bunch asparagus OR one bag Brussels sprouts, one package garlic cloves, one bottle Burnt Out BBQ Rub... plus a free recipe card! (Serves 2 | $49.99)
Polish Meal Box: four RiverBear bratwurst sausages, one bag Pierogies Factory Potato & Cheese pierogies, one red pepper, one shallot, one package Parsley & Peppercorn seasoning mix... plus a free recipe card! (Serves 2-4 | $27.99)
Chicken Meal Box: two boneless skinless chicken breasts (approximately 2 pounds), one pound sweet potatoes, one jar Rosemary/Thyme Garlic, one bunch broccoli, one shallot, one jar Kebab spice blend... plus a free recipe card! (Serves 2-4 | $39.99)

Farmgirl Foods also offers fresh produce baskets from local farmers. You'll get more than 10 pounds of delicious fruits and vegetables for just $39.99! Follow Farmgirl Foods on Facebook and Instagram to see the items in each week's box or call (720) 900-8352.
Planning a graduation celebration, Mother's Day dinner, or other special event? Farmgirl Foods caters! The extensive catering menu uses local and seasonal ingredients to create a wide variety of options, including vegetarian, vegan, and gluten-free items.
ENTER TO WIN!
Macaroni Kid Highlands Ranch-Parker-Castle Rock-Lone Tree is delighted to give away a Date Night in a Box featuring: one T-bone steak, one package risotto, one bunch of asparagus, one salad kit (greens, tomato, cucumber, dressing), and one bottle cocktail mix (Retail Value: $50). Because we are as excited about this giveaway as you are, we are giving you FIVE ways to enter:
1.) REQUIRED: Complete the entry form... CLICK HERE to do it now!
2.) BONUS: Follow us on Instagram... CLICK HERE to do it now!
3.) BONUS: "Like" us on Facebook... CLICK HERE to do it now!
4.) BONUS: "Like" Farmgirl Foods on Facebook... CLICK HERE to do it now!
5.) BONUS: Share this on your own Facebook page... CLICK HERE to do it now!

Farmgirl Foods
221 Perry Street
Castle Rock, CO 80104
(720) 900-8352
WEBSITE • FACEBOOK • INSTAGRAM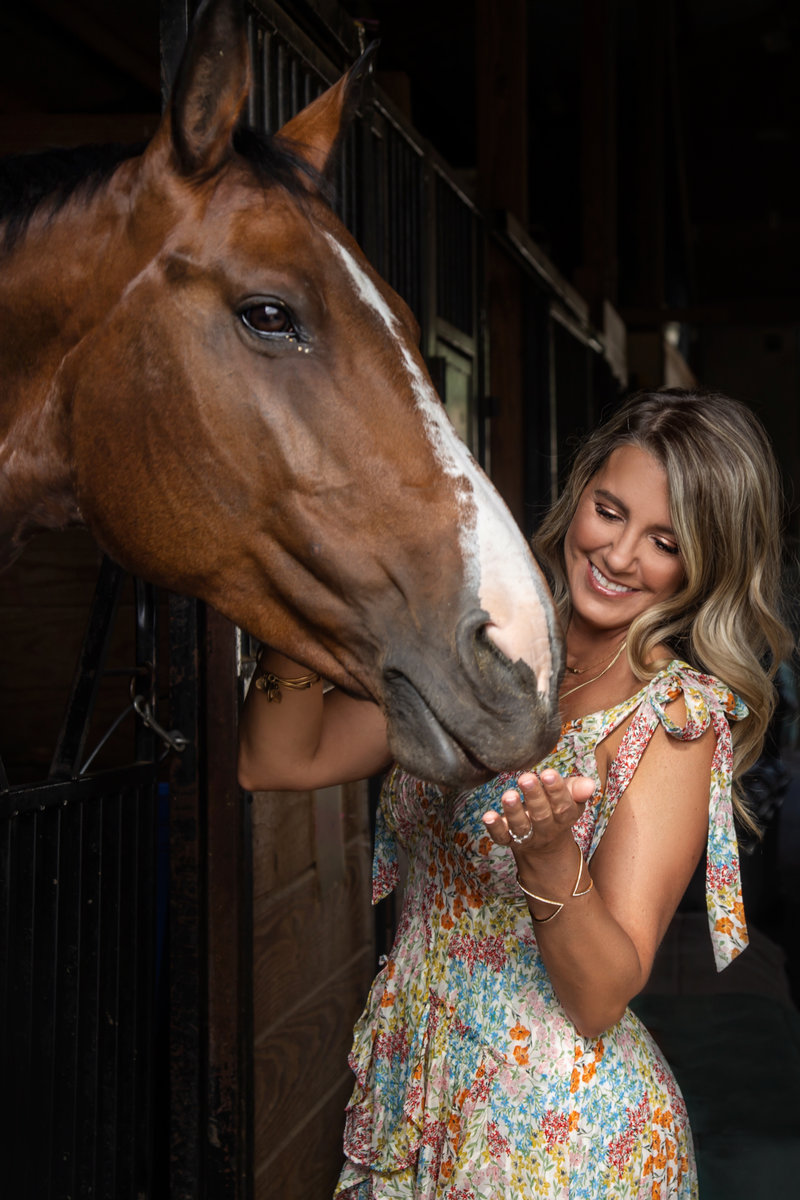 In 2003, Melissa, a self-declared foodie, walked into a small market and cafe in Amherst, Massachusetts and knew instantly that this is what she wanted to do with her life.
She spent the next 14 years watching cooking shows, collecting recipes, reading food magazines, trying new restaurants... even attending culinary school. She immersed herself in all things food-related.
Life took a few turns that led her down a new path and her dream could finally become a reality. In January 2018, Farmgirl Foods opened its doors!

Farmgirl Foods was born out of Melissa's love for real food, and her passion for showing others how easy it is to prepare — and enjoy — amazing meals!
Stop by the store or shop online at www.farmgirlfoods.com.

RULES: This contest will run from Wednesday, May 6, 2020 through Monday, May 11, 2020 at 11:59 PM. One winner will be selected from all eligible entries on Tuesday, May 12, 2020. Winner will be notified by email and phone and will have 48 hours to claim the prize. If the prize is not claimed within 48 hours, an alternate winner will be chosen. One entry per email address; duplicate entries will be deleted. You MUST be a subscriber and over 18 to enter. If you are not a subscriber and enter the contest, you will be automatically subscribed. See complete Official Sweepstakes Rules.