Larkspur Community Park
8820 Spruce Mountain Rd., Larkspur
Hours: 6:00 AM–8:00 PM
The Larkspur Area Chamber of Commerce hosts Music in the Park at Larkspur Community Park during the summer. This event was the perfect opportunity to visit a new-to-us playground, check out the local food trucks, and dance to great music! It wasn't hard to find — I think the whole town (about 300 people) came out for it.
This park is quite huge! The first thing I noticed was the play structure (built for ages 5-12) with slides and places to climb that look like logs. There is a rope spider-webbed jungle gym to complete a treehouse look. Nearby you'll find swings with a tire swing, a rock wall, an octagonal monkey bar, and a sit-and-spin.
Next to the play area was a full-sized sand volleyball court. Bring your own ball or sand toys, and your children will have fun for hours.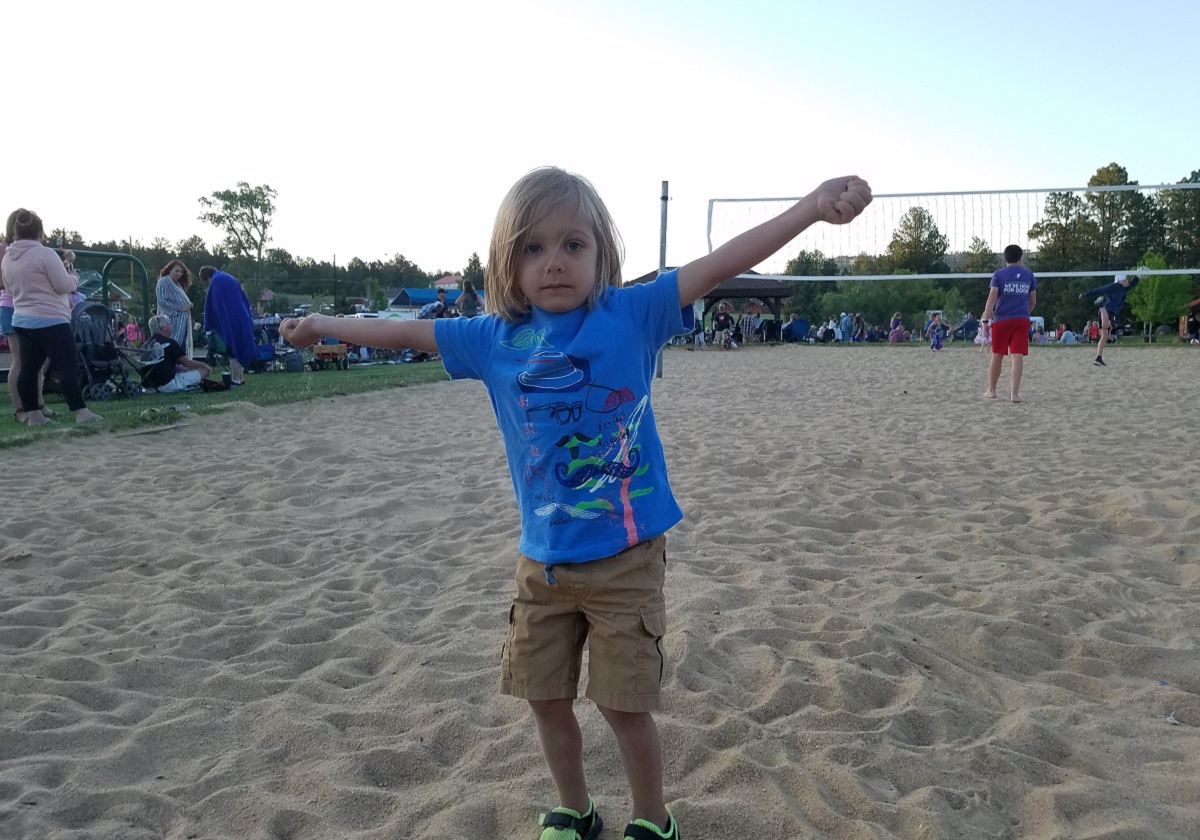 Next, we spotted the playset for younger children. It looks like a miniature castle with spires on top. My little knight ran right up to it and slid down the slide to rescue the fair maiden. There are two infant/toddler swing sets and two spring animals. The spring whale had a super loose spring. A girl jumped on it and tried so hard to get the whale to touch the ground. She made it inches from the ground as she and her father laughed aloud.
Next to the playground is a smaller area with swings, an old-school teeter-totter, horseshoe pits, and picnic tables.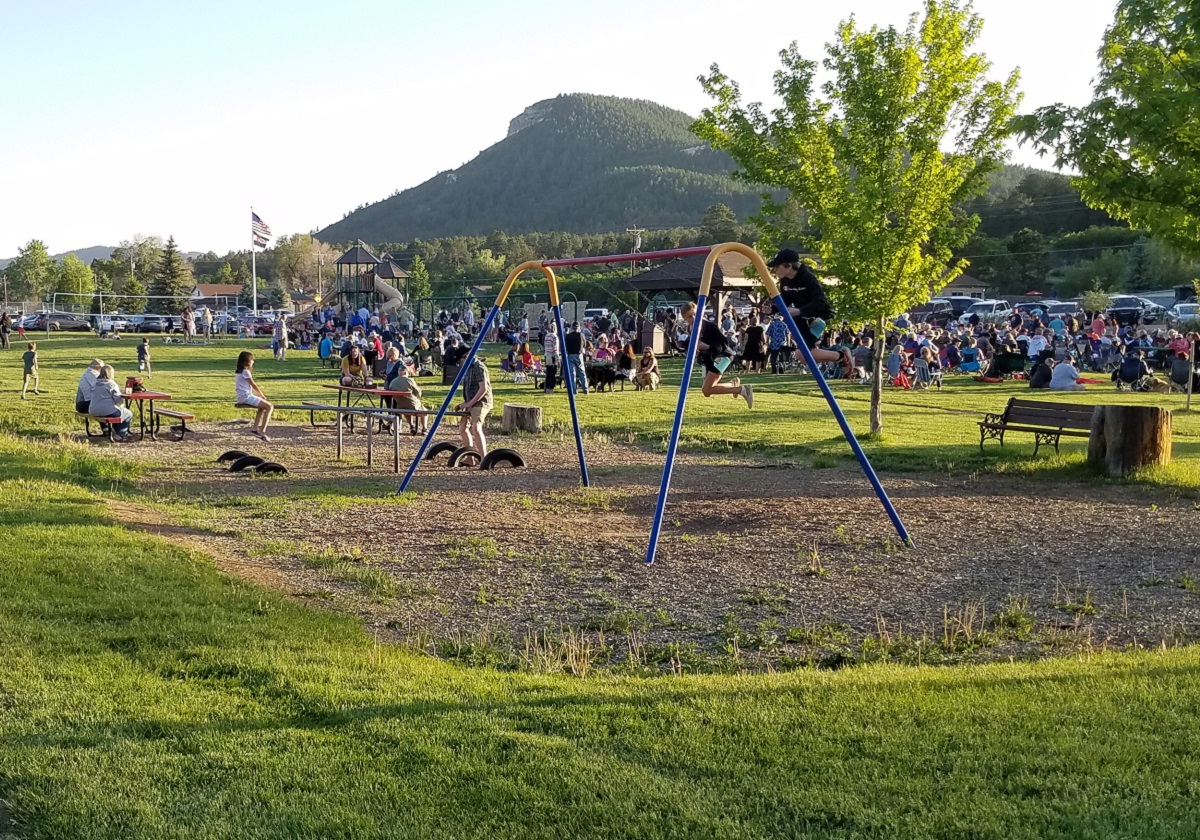 There are multiple shelters with picnic tables, a large fire ring that is reservable with a fire permit, a pavilion, and two buildings with restrooms.
The park is beautifully landscaped. It has an immaculate ball field that houses teams for adult co-ed, girls softball, and boys baseball. Just beyond that is what looks like a full-sized basketball court.
Larkspur Community Park is definitely one we will visit again. Next time you are in traffic coming home from the Renaissance Festival or just taking a drive down I-25, take a detour to the Larkspur Community Park. You won't be disappointed.
DID YOU KNOW? The Larkspur Community Park received an award from the Colorado Lottery for best use of grant funds.
FEATURES
Ballfield (Reservable)
Fire-ring pit (Reservable with fire permit)
Horseshoe pits (Bring horseshoes or rings)
Sand volleyball court (Bring sand toys and ball)
Basketball court with two hoops
Two playground areas (for ages 2-5 and ages 5-12)
SEATING
Three shelters/pavilions (Reservable)
Benches
Picnic tables
AMENITIES
Electrical outlets
Public restrooms
Well water pump
NEARBY SWEETS AND TREATS
Down the road is Larkspur Pizzaria & Cafe. For a sweet treat, try their S'mores Calzone. Yes, it's as impressive as it sounds. Stop by on Friday for their Walley Fish Fry. Enjoy fresh Walleye flown in every Thursday from Red Lake, Minnesota.
Get outside and play more! Visit the Parks and Playgrounds section of our directory to learn about other Douglas County parks.
---
Want more local family-friendly info like this?