Belvedere Park
10200 Belvedere Ln., Lone Tree
Hours: 6:00 AM–11:00 PM
I've driven by this five-acre park so many times without even realizing there was a playground there. It's tucked away at the bottom of a small ravine, and when I heard about it, I knew we just had to see it.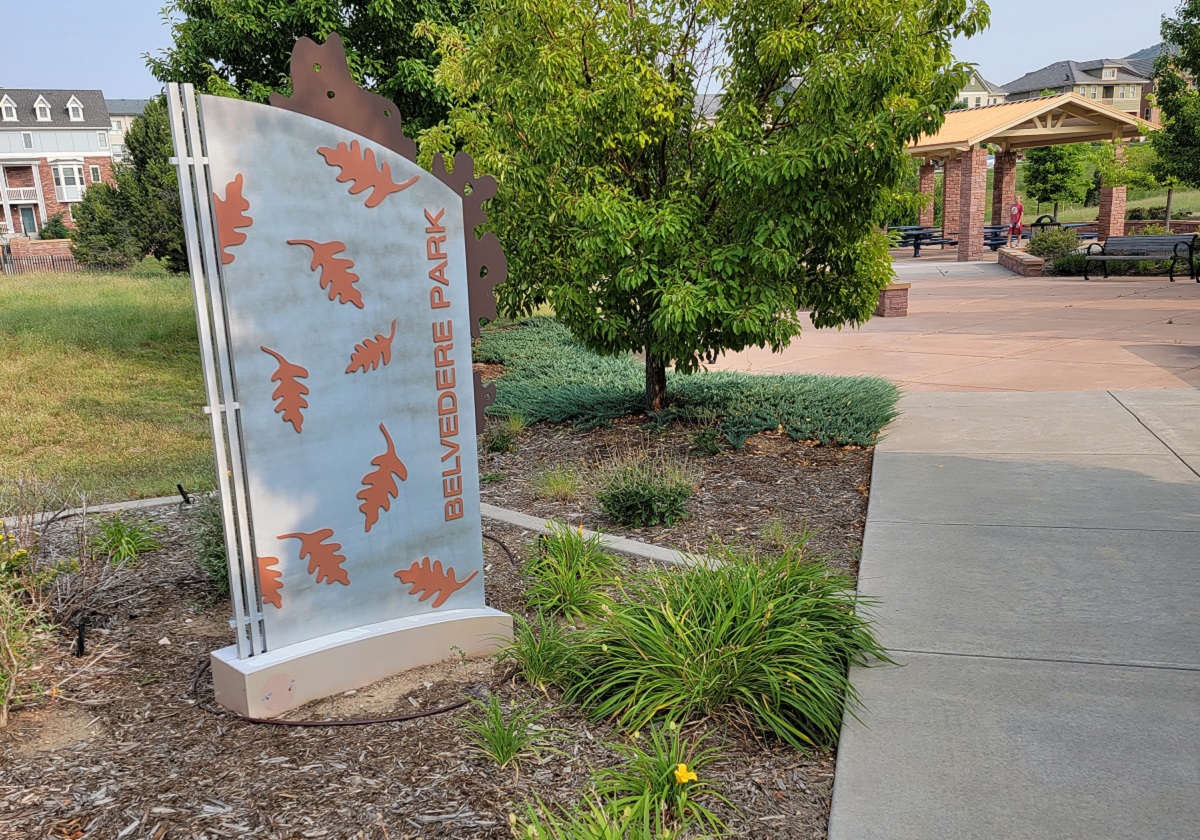 As we start walking down the path towards the park, we see a large pavilion with many picnic tables. There is a brick wall surrounding it that can be used as extra seating or, as my children used it, as a balance beam.
The path snakes down the hill, showing off a beautifully-manicured tiered lawn with a tunnel leading to a walking trail. I could see this area used for a movie night, yoga in the park, or a small performance.
Continuing down the path, we peer past a small grove of trees and spy a hidden playground. We step up through the trees to discover a woodland-themed playground designed for small children. The playground includes a small house with a picnic table, howling wolves with talk tubes, a bear spring seat, a swing set, and a brown and green playset with a cute woodland-creature motif.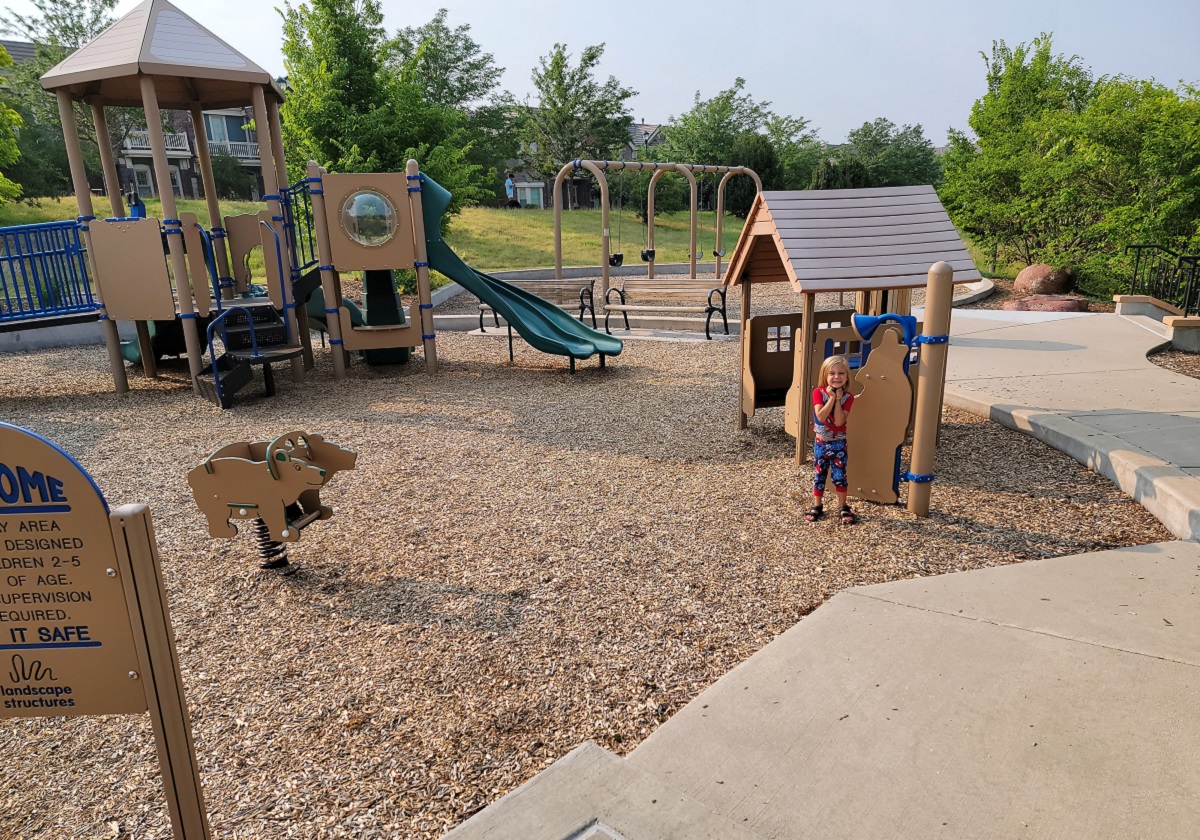 The motif includes an animal scavenger hunt, discoverable throughout the park on boulders. The boys enjoyed running around, trying to find each animal.
A playground for older children is next to this one, featuring a climbing GalaxyTM playset by Kompan. These playsets inspire free play and provide some fun and excitement for everyone, including tweens and teens. There are spiral pole spinners and a SupernovaTM to complete the older playground.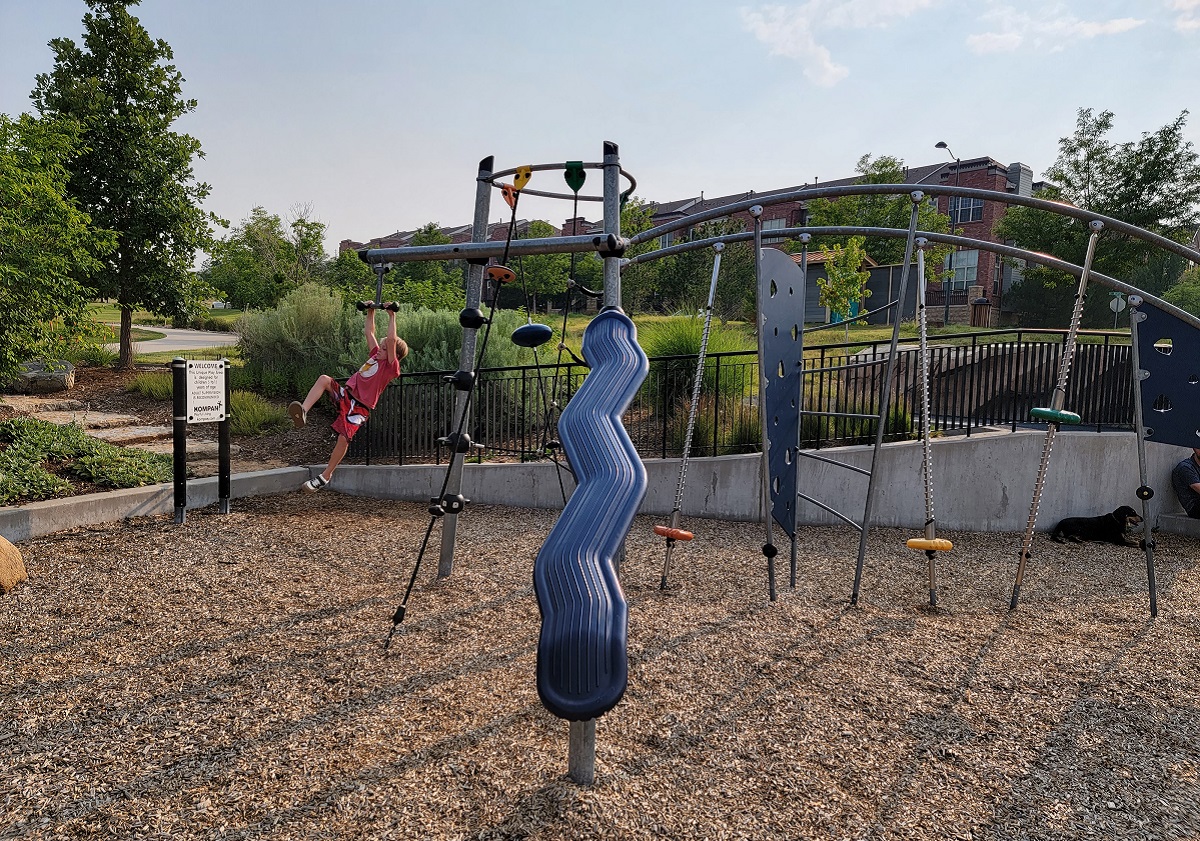 Next to that is a cave with rock climbing walls and a tube slide built into a hill. These quickly became my oldest's favorite, as they incorporate elements of the natural surroundings into their play.
As we finish walking down the trail, we notice the natural grass and the shade trees that line the path. I'm so glad that we found this park. We will be back.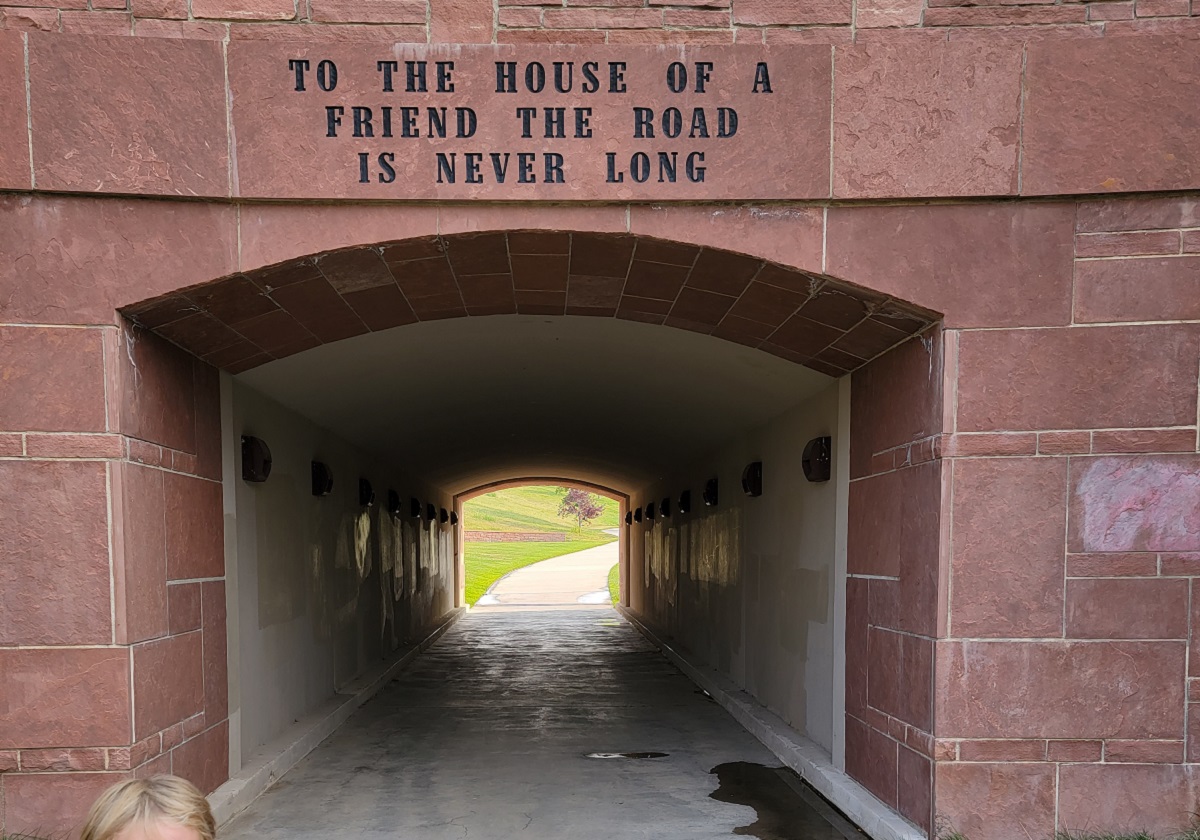 FEATURES
Playground
Cave
Scavenger Hunt
Grass area
Natural grasses and shade trees
SEATING
Shelters/Pavilions (Not reservable)
Picnic tables
Benches
Boulders
Ledges/Walls
AMENITIES
Portable restrooms
Bike racks
Plaza
ADA accessible walking trails
Wifi
NEARBY SWEETS AND TREATS
Head down the road to Newks Eatery for a fresh, crisp house salad with homemade honey-mustard dressing and delicious strawberry cake. Afterward, drive on over to Lolli and Pops at Park Meadows Mall for yummy candy from all over the world.
Get outside and play more! Visit the Parks and Playgrounds section of our directory to learn about other Douglas County parks.
---
Want more local family-friendly info like this?