Douglas County Libraries' playscapes are museum-quality, interactive indoor spaces designed to give children a break from technology and inspire imaginative play and self-guided learning. DCL provides the pieces to spur the imagination, and kids create their own play.
Sign up for the Kids Insiders eNewsletter to get exclusive information and updates on children's activities and events at DCL.
---
Castle Pines – Little Letters Post Office
The Little Letters Post Office features playful facets of a real-life post office, including a stand-alone mail delivery truck.
Kids can act out the different aspects of mail processing and delivery from both the postal worker and consumer end using their imaginations and provided play materials, equipment, and devices.
They can also dress up in provided postal employee uniforms to accept packages and mail, weigh the items, ring them up on the cash register, place them on the conveyor belt, and sort them into mail slots.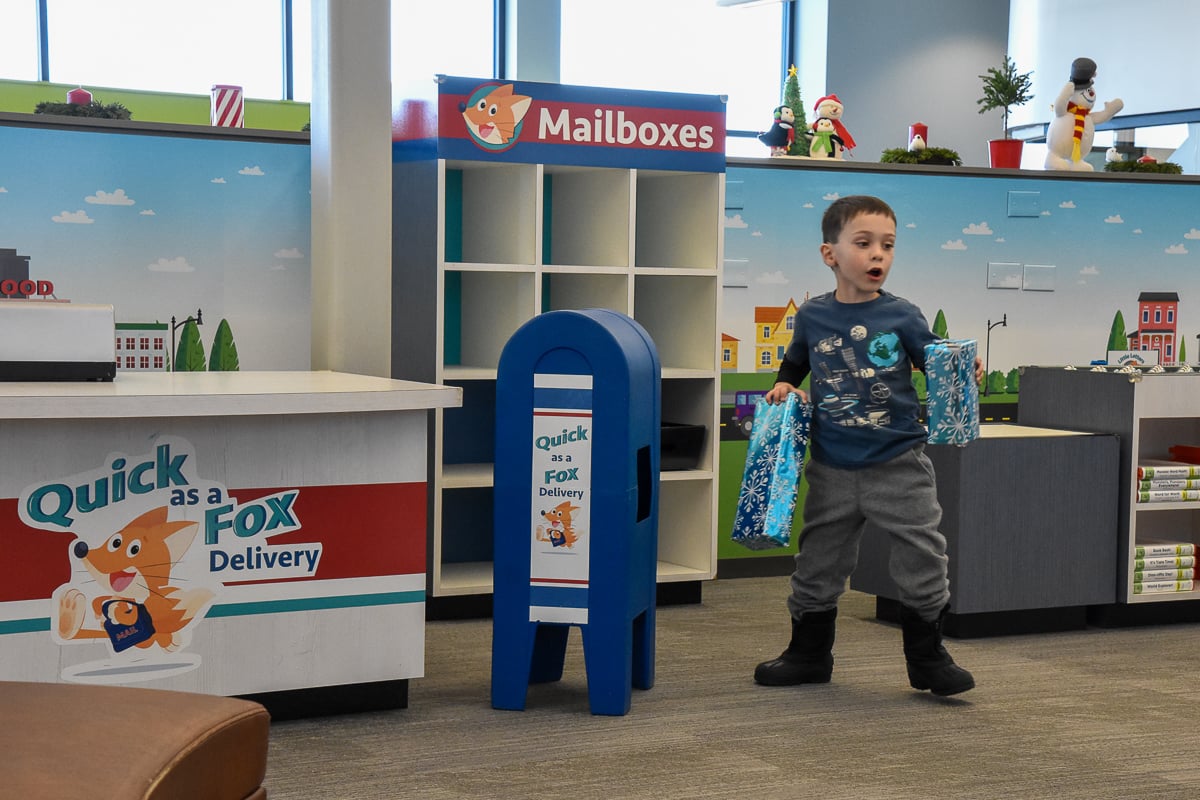 ---
Highlands Ranch – The Market
The farm-to-table play market and kitchen in Highlands Ranch let kids cook up all kinds of imaginative fun, from shopping for farm-fresh fruits and veggies to ringing them up in the Market to cooking up something playfully delicious in the kitchen.
The Market features kid-friendly shopping baskets, produce in produce bins, weight scales, checkout stands, and a galley kitchen with aprons where the day's "purchases" come together. Kids have a blast playing shopper, grocery checker, and chef — all in one day!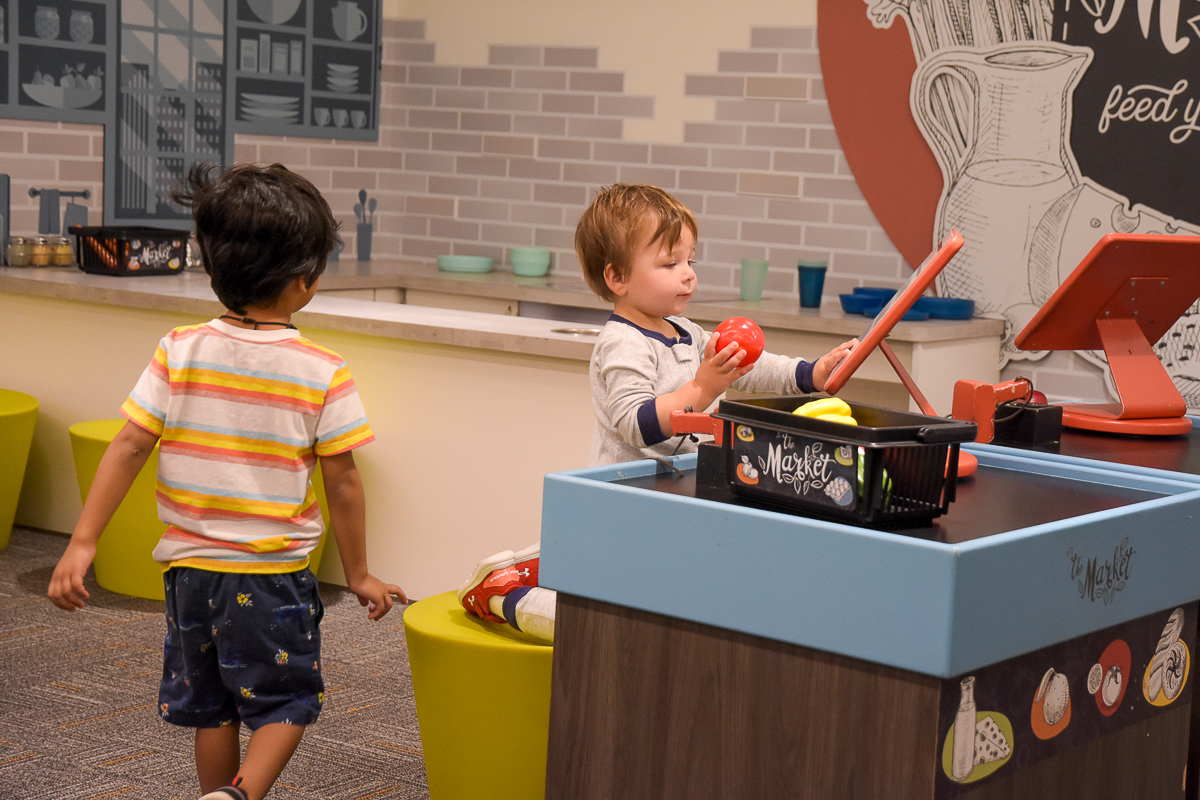 ---
Lone Tree – Playful Pets Animal Clinic & Grooming Spa
Kids can discover, create, and act out various aspects of veterinary-style pet care using provided tools, devices, and their imaginations.
In the Animal Clinic, kid vets can don lab coats to examine stuffed animal patients using play veterinary devices and equipment. They can also groom the stuffed animals in the Animal Grooming Spa using provided brushes, combs, and other tools.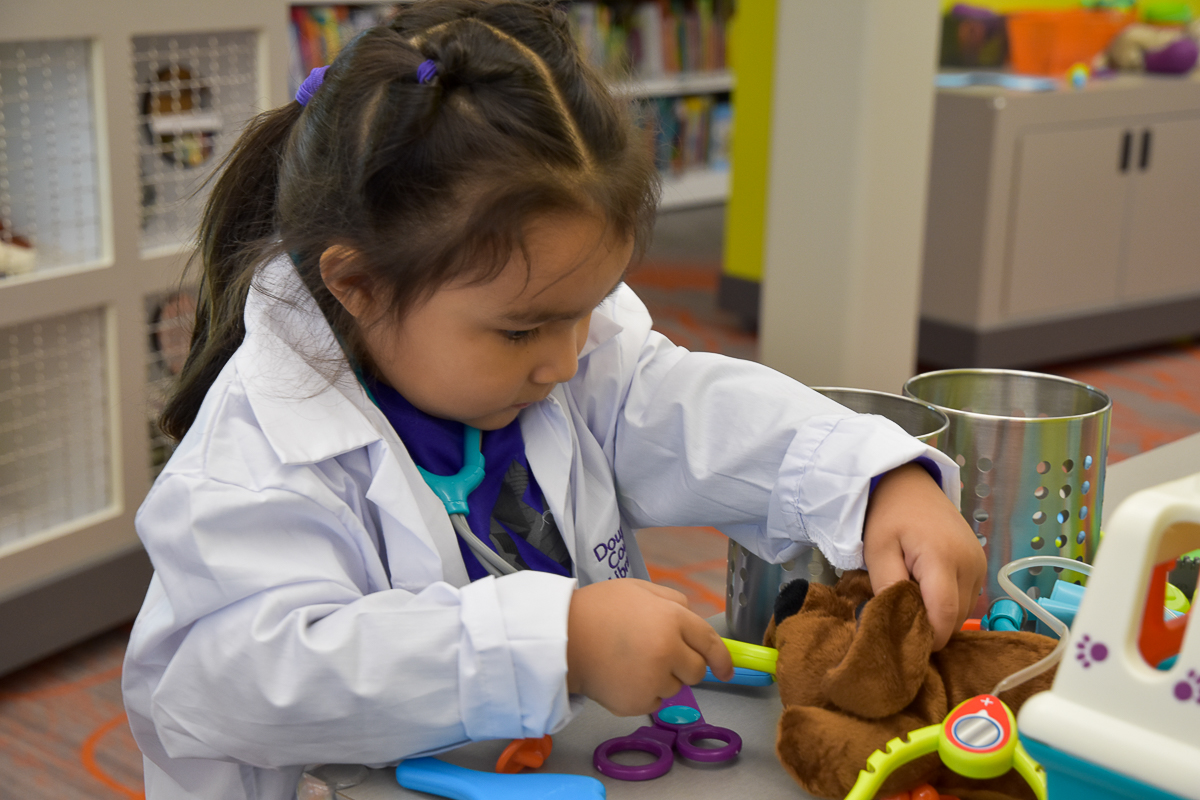 ---
Parker – U-Fix-It Pit Stop
Parker'sU-Fix-It Pit Stop auto repair shop features a stand-alone car and playful facets of a real-life auto shop, including a shop toolbox and service desk.
Kids can trigger a variety of sound effects when they get under the hood of the lift-mounted car to add fluids (glug-glug), change the air filter, and check the battery and oil level. They can also use the creeper to roll under the vehicle, replace the muffler and tailpipe, and change the tires using lug nuts and a realistic-sounding pneumatic drill.
A variety of interchangeable personalized license plates and bumper stickers add to the fun!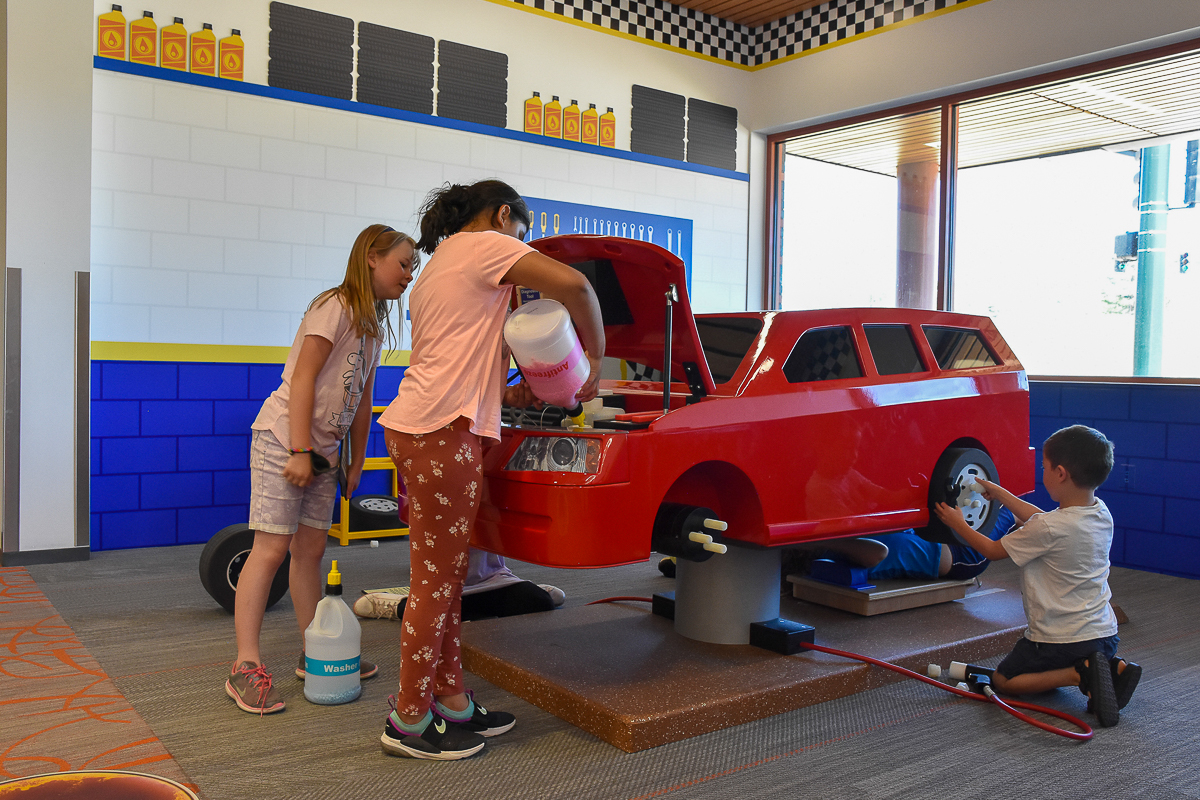 ---
Roxborough – Mission Control
Kids get an out-of-this-world play experience at Mission Control in Roxborough!
The space-themed playscape features a stand-alone rocket and other playful facets of a mission control room where imaginations can soar.
Kids can dress up in spacesuits, climb aboard the rocket, run a "systems check," and prepare for blast-off using their creativity and the provided play materials, equipment, and devices.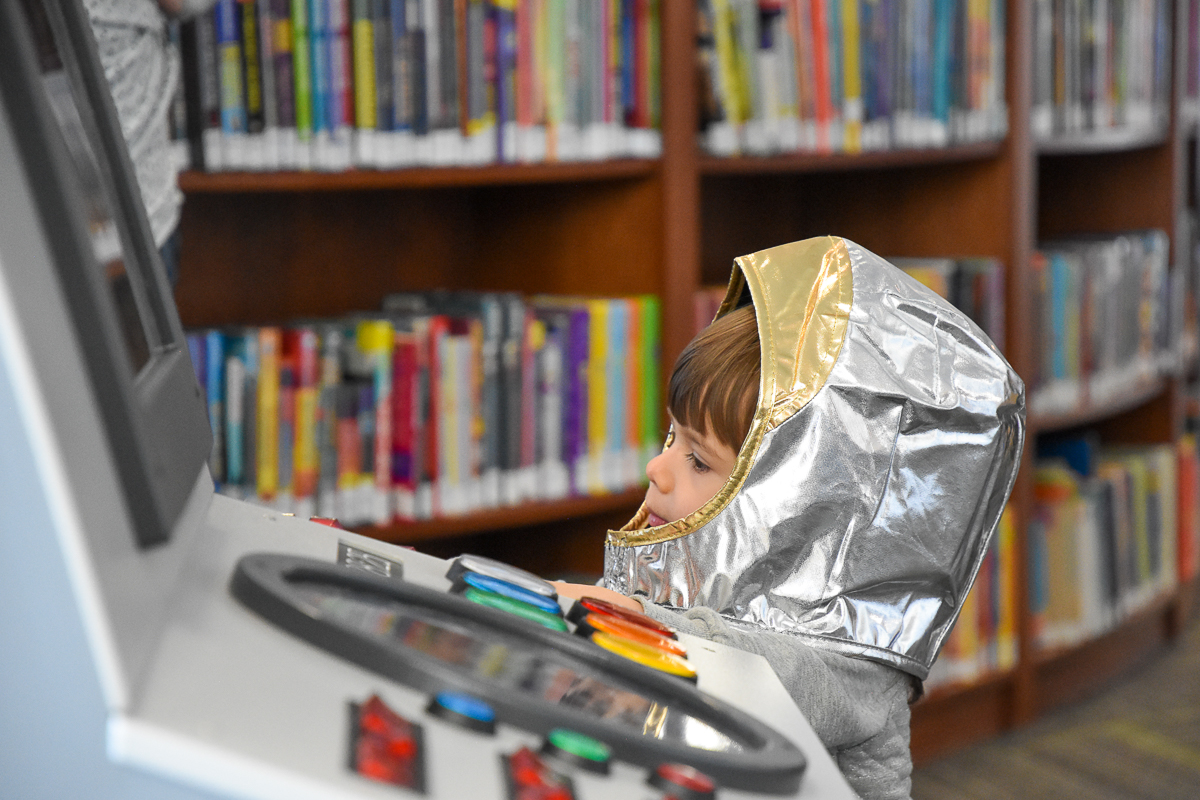 ---
Douglas County Libraries elevates our community by inspiring a love of reading, discovery, and connection.