January is National Slow Cooker Month! Life has been extra busy lately, so I've been celebrating more than usual. This recipe is one of my favorites because it is simple to put together, it's rich in flavor, low in fat, and packed with vitamins!
The soup does have a bit of a spicy kick. If you have young children or anyone in your family who is sensitive to spice, you can use the mild version of diced tomatoes with green chilies or even swap a can or two with regular diced tomatoes.
---


If you love your slow cooker as much as I do, visit bit.ly/MKDCSlowCookerRecipes!
---
Southwestern Chicken and Sweet Potato Soup

1 pound chicken breast, cut into bite-size chunks
2 medium sweet potatoes, cubed
1 medium onion, diced
3 cans (10-ounce) diced tomatoes with green chilies (we use Ro-tel), undrained
1 can (14½-ounce) low-sodium chicken broth
1½ teaspoon dried oregano
1 teaspoon cumin
1½ cups frozen corn (or one can, drained)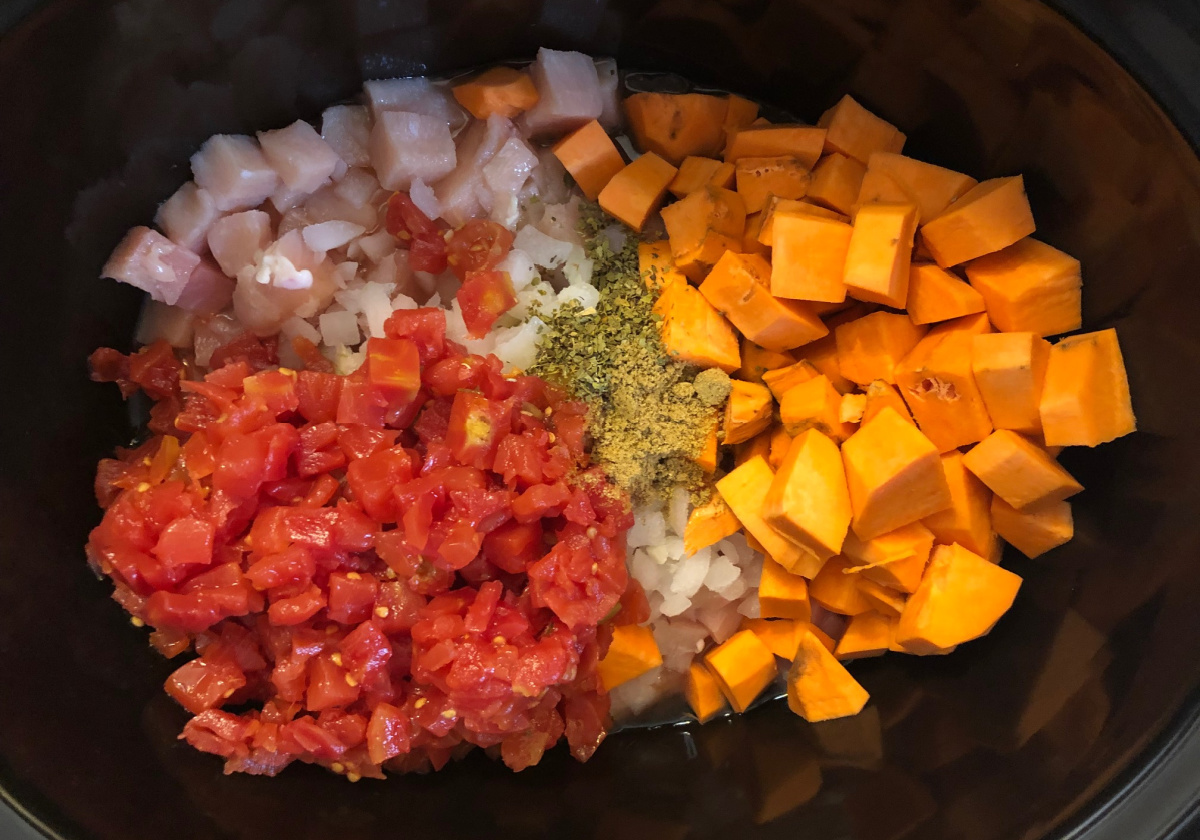 Combine all the ingredients except the corn into a large slow cooker. Cover and cook on LOW for 6 hours. Stir in corn. Cover and cook on HIGH for an additional 30-45 minutes. Serve with warm bread.