The 2022 Winter Olympics, also known as Beijing 2022, are scheduled from February 4-20, 2022. While watching the Olympics, one of our favorite activities is tracking how many medals our U.S. athletes are bringing home.
Of course, all that excitement makes us hungry. We are making edible medals this year so we can munch and watch at the same time!
Want to make one too? It's easy!
What You Need:
String – The sturdier the string, the better.
Cookie – We used chocolate chip cookies and Girl Scout Lemon-ups, which have fun positive sayings on them, but any non-sandwich cookie will do.
Cereal – We used Cheerios and Fruit Loops, but any circular cereal will work.
Toothpick – Simple or fancy doesn't matter; it just needs a point.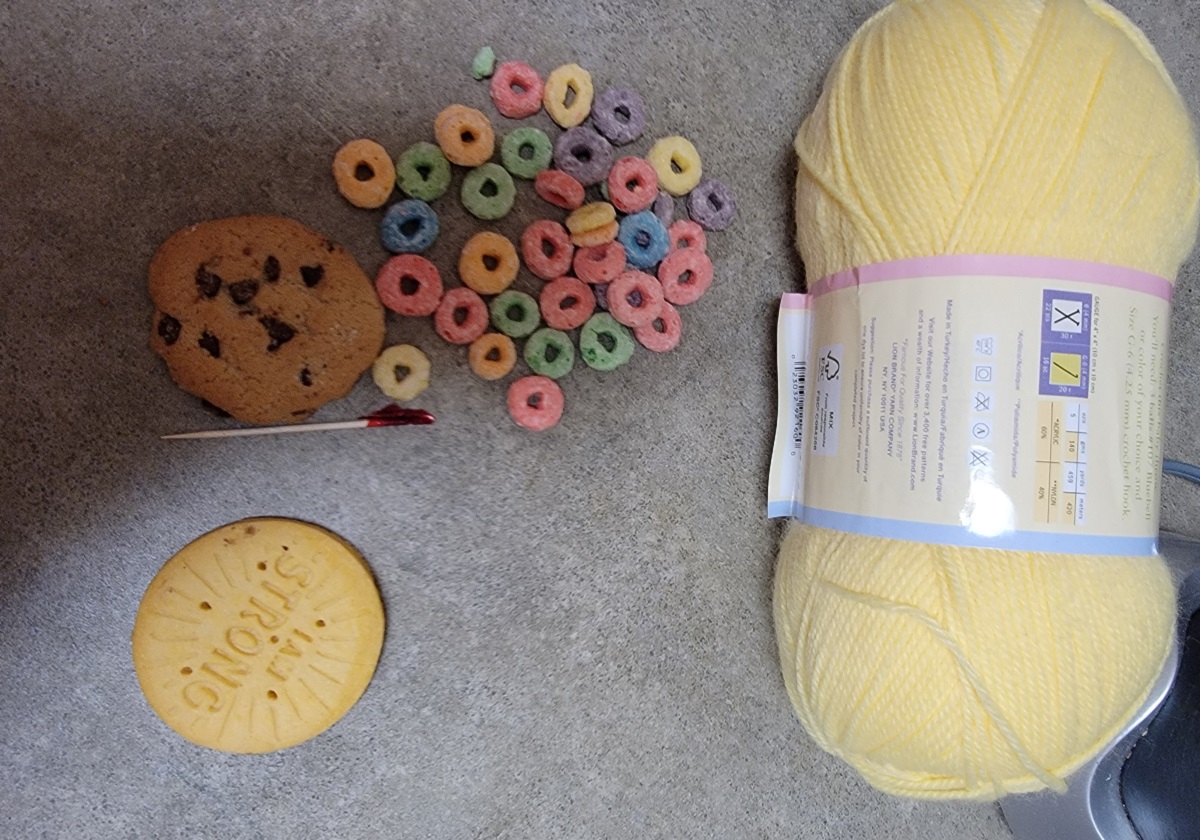 ---
PRO TIP: Hemp rope is very sturdy and easy to thread. Yarn or sewing thread works if you have a needle to thread with. You can also use your toothpick to push the yarn or sewing thread through the holes.
---
What You Do:
Step 1: Grab your toothpick and your cookie. Guide your child to poke a hole through the cookie about a finger width from the edge. You want to make sure that it's not too close to the edge, or the cookie may break apart.
Softer cookies work better than crunchy cookies, but there's no reason to get upset if the cookie crumbles. In this craft, you get to eat the mistakes!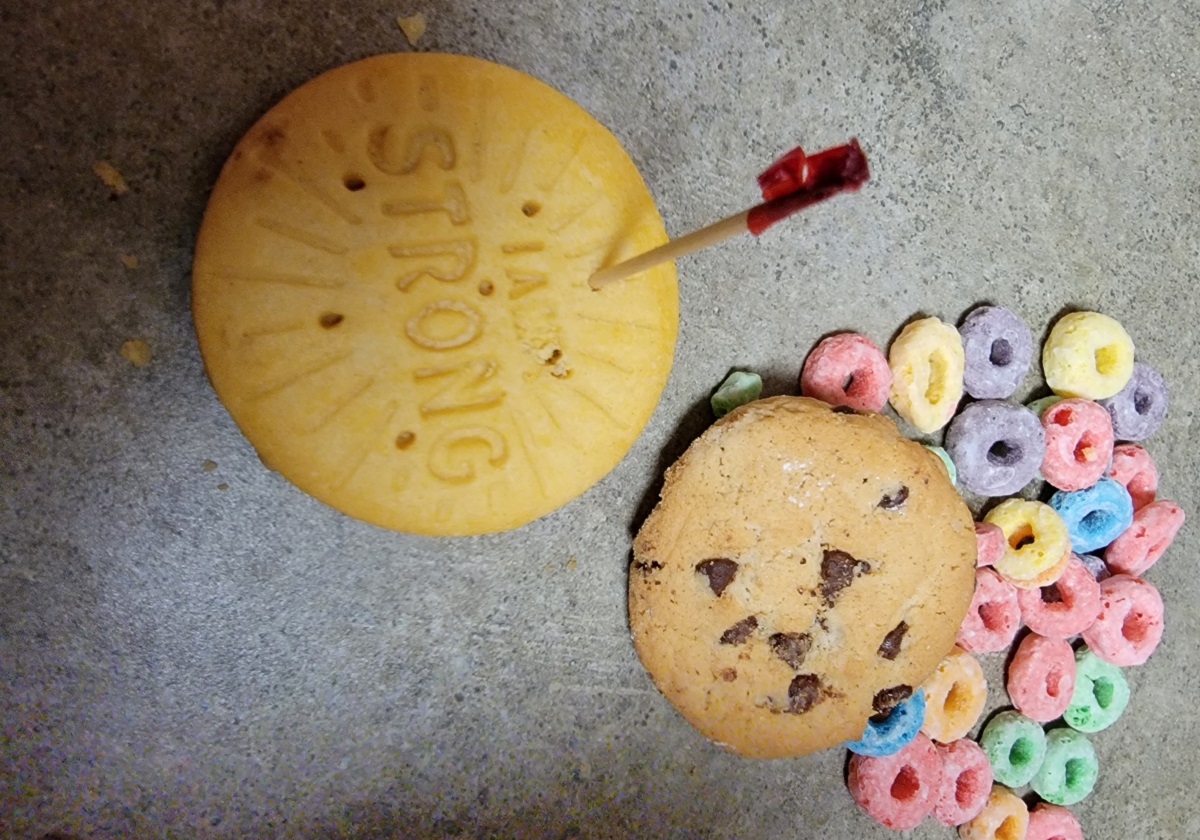 Step 2: Take your string and cut about 20-30 inches of it, enough to make a necklace with room to tie it. Your child can thread the string through the hole you just made in the cookie.
Step 3: Grab a cereal in the shape of an O. We used about 20 pieces on each necklace. Let your child string half of the cereal on one side of the cookie and half on the other.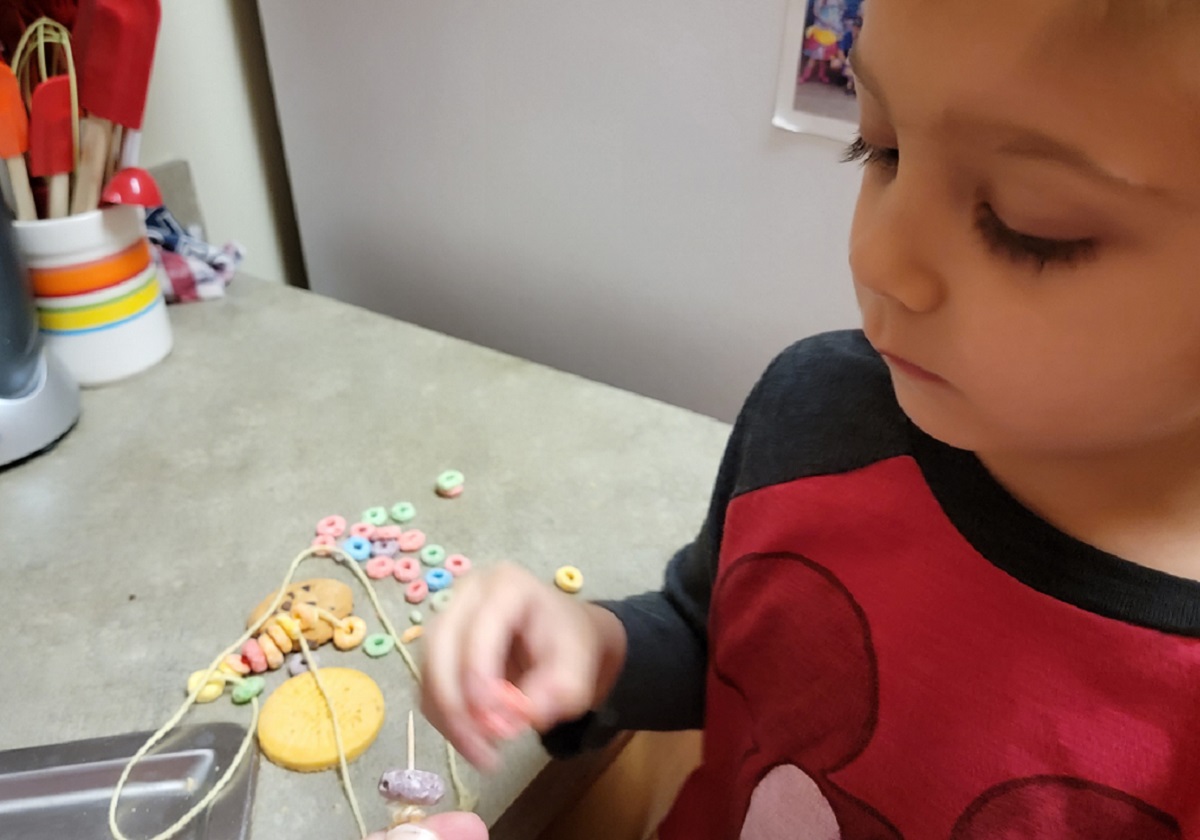 Step 4: Tie your necklace together and wear it proudly!