Cougar Run Park
8810 Venneford Ranch Rd., Highlands Ranch
Hours: 5:00 AM–11:00 PM
Cougar Run Park is an adorable park right next to Cougar Run Elementary School. The playground is on top of a hill, with multi-purpose fields on the backside of the hill. Parking is available on the street and in two large parking lots, making it easily accessible for large groups to visit.
The smaller playground features a cougar napping on a small cave. There is also an adorable chipmunk spring riding toy. Various structures with bright colors, musical instruments, tactile items, and slides ignite imaginative play.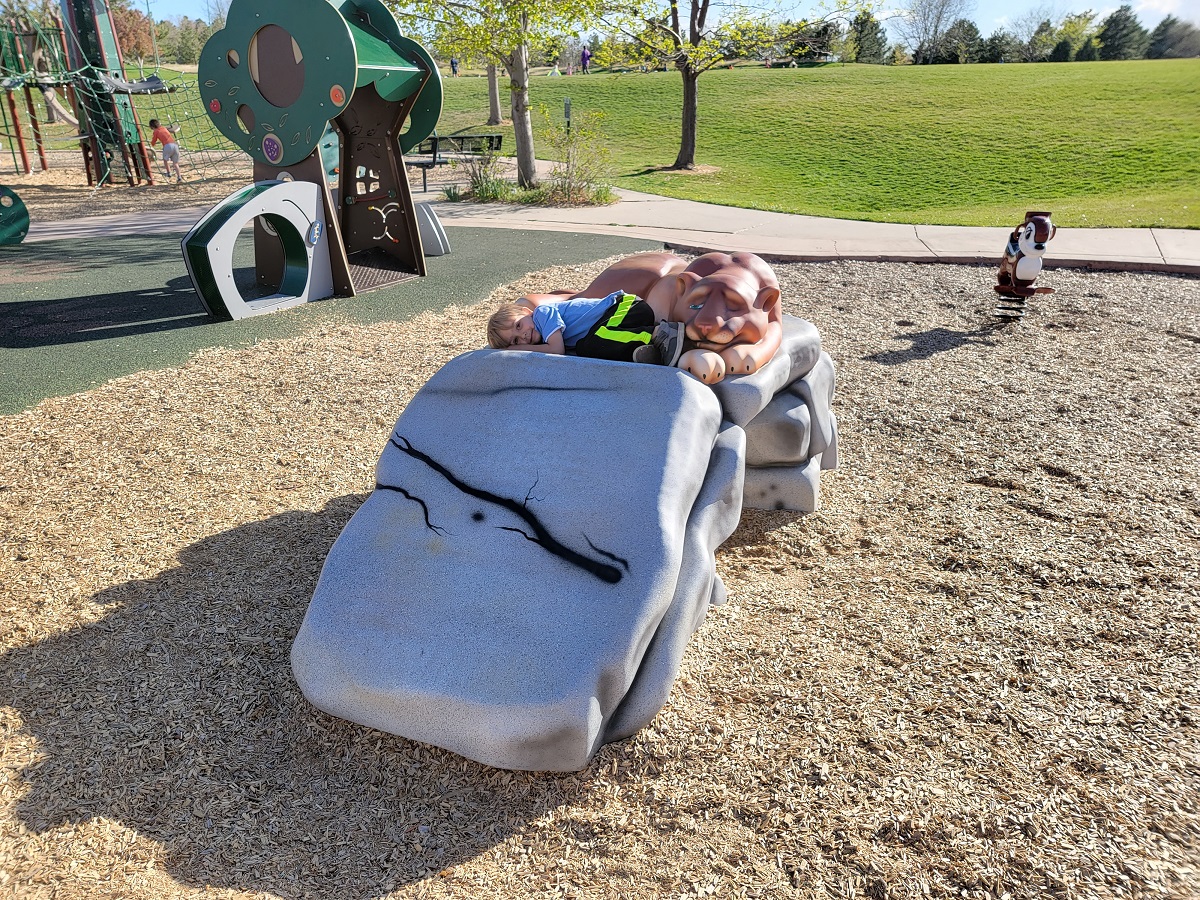 The focal point of the larger playground is a children's rope course designed to resemble a tree. Thick ropes, climbing ropes, ladders, tightropes, and hammocks are around the tree. Children of all ages will have hours of fun climbing this. Canopies provide some shade.
Next up was the swinging bridge with two large plastic rocks on either side. A jungle gym and rope merry-go-round were great for the kids to climb on and swing from. My boys acted like mountain goats climbing as high as possible, then shouted, "I'm the king of the mountain!"
On the south side of the park is another playground, which looks a bit older. A sizeable long structure includes swings, monkey bars, a rope ladder wall, swinging stepping stones, and fireman poles. I imagine this is a favorite of older children — or even adults looking for structures they can use for strength-building! There are also basketball courts and tetherball poles.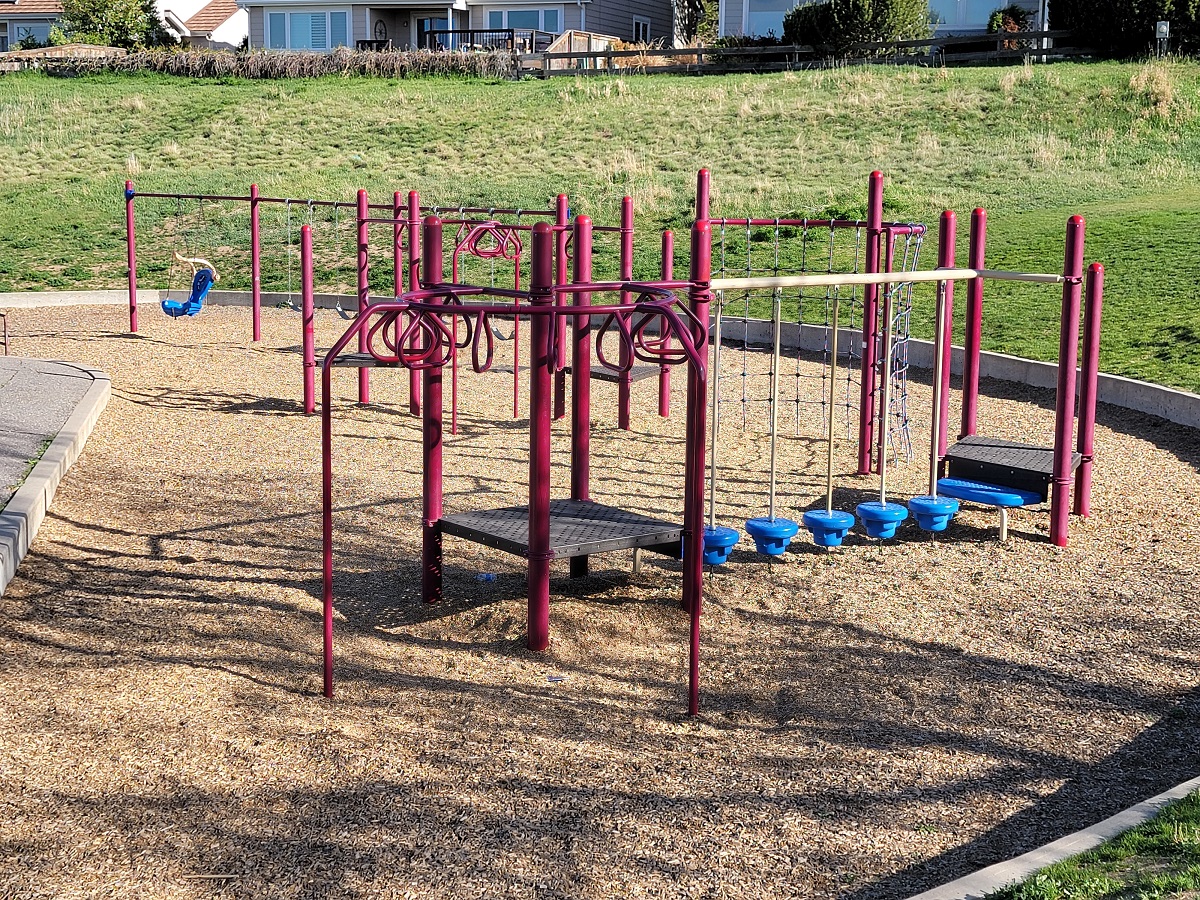 FEATURES
Playgrounds
Multi-use fields
Basketball court
SEATING
Shelters/Pavilions
Benches
AMENITIES
Pit toilet
Drinking fountain
BBQ
ADA-accessible and stroller-friendly
NEARBY SWEETS AND TREATS
Head on down the street to Cornzapoppin, a local family-owned gourmet-popcorn retailer. Their loaded-baked-potato popcorn is so flavorful that I could eat a whole bag in one sitting. The kids loved the confetti popcorn!
---
Get outside and play more! Visit the Parks and Playgrounds section of our directory to learn about other Douglas County parks.
---
Want more local family-friendly info like this?