Iron Horse Park
20151 Tallman Dr., Parker
Hours: 6:00 AM–11:00 PM
Step into history at Iron Horse Park! Instead of a playground, you'll find large fields featuring historical fixtures such as a water spout, farming equipment, and a full-blown tiller.
Explore nature and wildlife at their best in this hidden natural park. We saw squirrel nests, all types of birds, and beautiful tall deciduous trees.
Learn all about the Slemmer Ranch Barn as well as local wildlife on the posted bulletins along the trail. This historical wonderland is located in Parker off Parker Road and is very easy to get to.
This beautiful place also features a man-made structure along the Tallman Gulch where children can climb rocks and splash in the cool water on a hot day.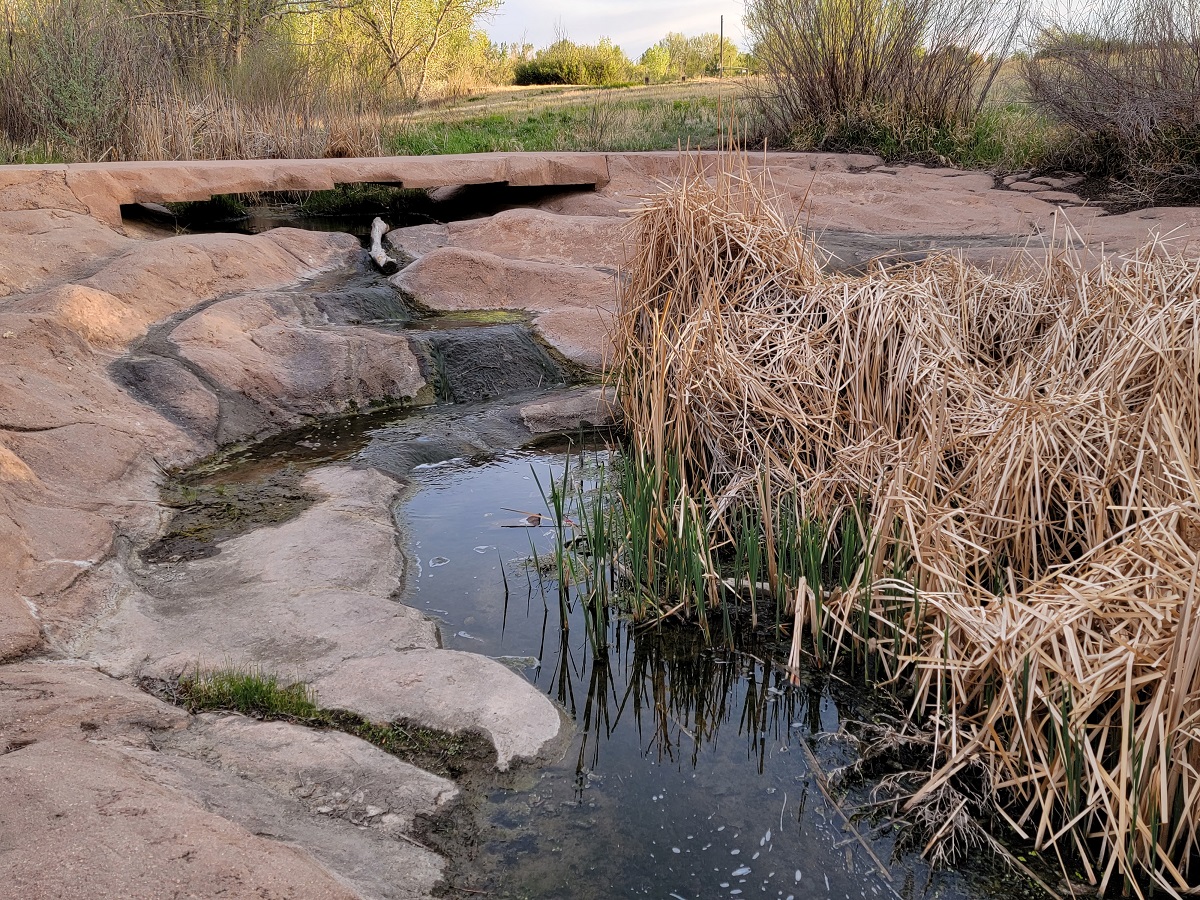 The Slemmer Ranch was founded in 1918. The family built the red barn, a focal point at Iron Horse, to house dairy cows over 100 years ago. The barn is not open to the public; however, you can walk around the property and imagine the Slemmer family historically living off the land.
It's important to note that coyotes are active in the park. Please take caution with children and pets!
FEATURES
Slemmer Ranch Barn
Baseball diamonds
Tallman Gulch Trail
SEATING
Shelter/Pavilion
Picnic tables
Bleachers
AMENITIES
Portable toilets (Seasonal)
NEARBY SWEETS AND TREATS
After exploring the park, head to Crumbl Cookies. Their giant cookies can easily be shared between two or three people. Flavors change weekly and they are absolutely delicious!
---
Get outside and play more! Visit the Parks and Playgrounds section of our directory to learn about other Douglas County parks.
---
Want more local family-friendly info like this?