Since 1776, there have been 27 different versions of the American flag. The flag changed over time with the addition of stars for each new state that became part of the country it is today.
The current version was designed in 1958 by Bob Heft, a high school student, shortly after Alaska gained statehood. The then-17-year-old from Ohio took apart his family's 48-star flag and added two more in a symmetrical pattern for a class project, explaining to his teacher that he believed Hawaii would soon gain statehood status as well.
He sent the flag to his congressman, who, in turn, presented it to then-President Dwight D. Eisenhower. Eisenhower selected Heft's design for the 50-star flag after Hawaii became a state, and on July 4, 1960, Eisenhower and Heft raised the new flag together for the first time.
The best part of the story? Initially unimpressed with his project, Heft's teacher had given him a B–. The teacher later changed his grade to an A.
Read more about it from the National Flag Foundation or watch this video for a quick history lesson:
Below are five more USA-themed things to teach your kids this week.
---
1. A silly joke.
This funny joke may put you into a state of laughter:
What is a dog's favorite state? New Yorkie!
---
2. A new vocabulary word.
Often used to describe buildings, stately is an adjective that means having an impressive or grand appearance.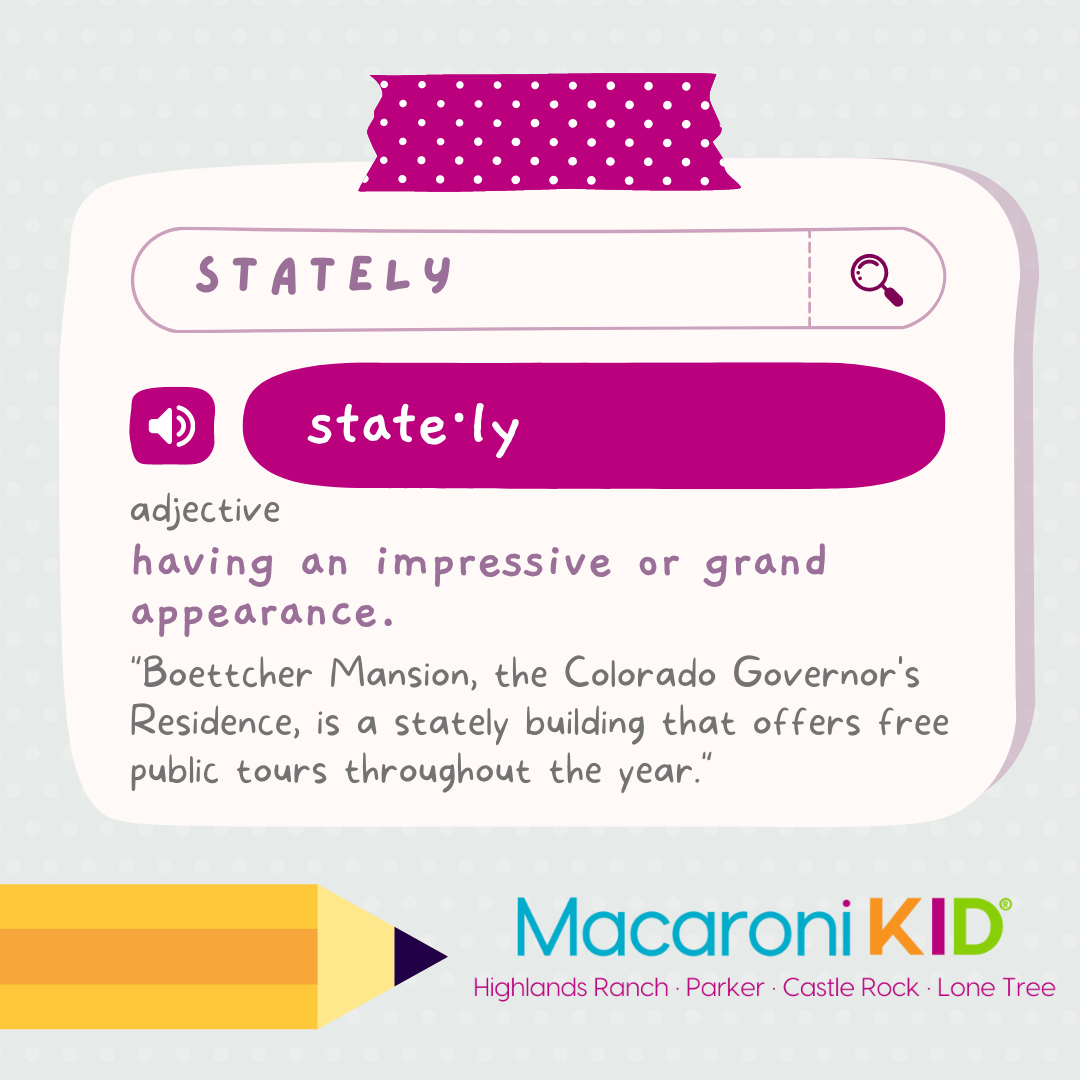 The Governor's Residence at Boettcher Mansion is a prime example of a stately building. Its decorative columns, ornate sculptures, and gold-accented finishes are just a few touches that add to the building's stately appearance.
Want to visit Boettcher Mansion? Tours are free! Register for a tour of Boettcher Mansion at governor-residence.colorado.gov/public-tours.
---
3. A word puzzle.
To solve a rebus, consider not just the words but the placement, size, color, and quantity of everything within the box (and sometimes just outside the box!) when trying to decipher the puzzle.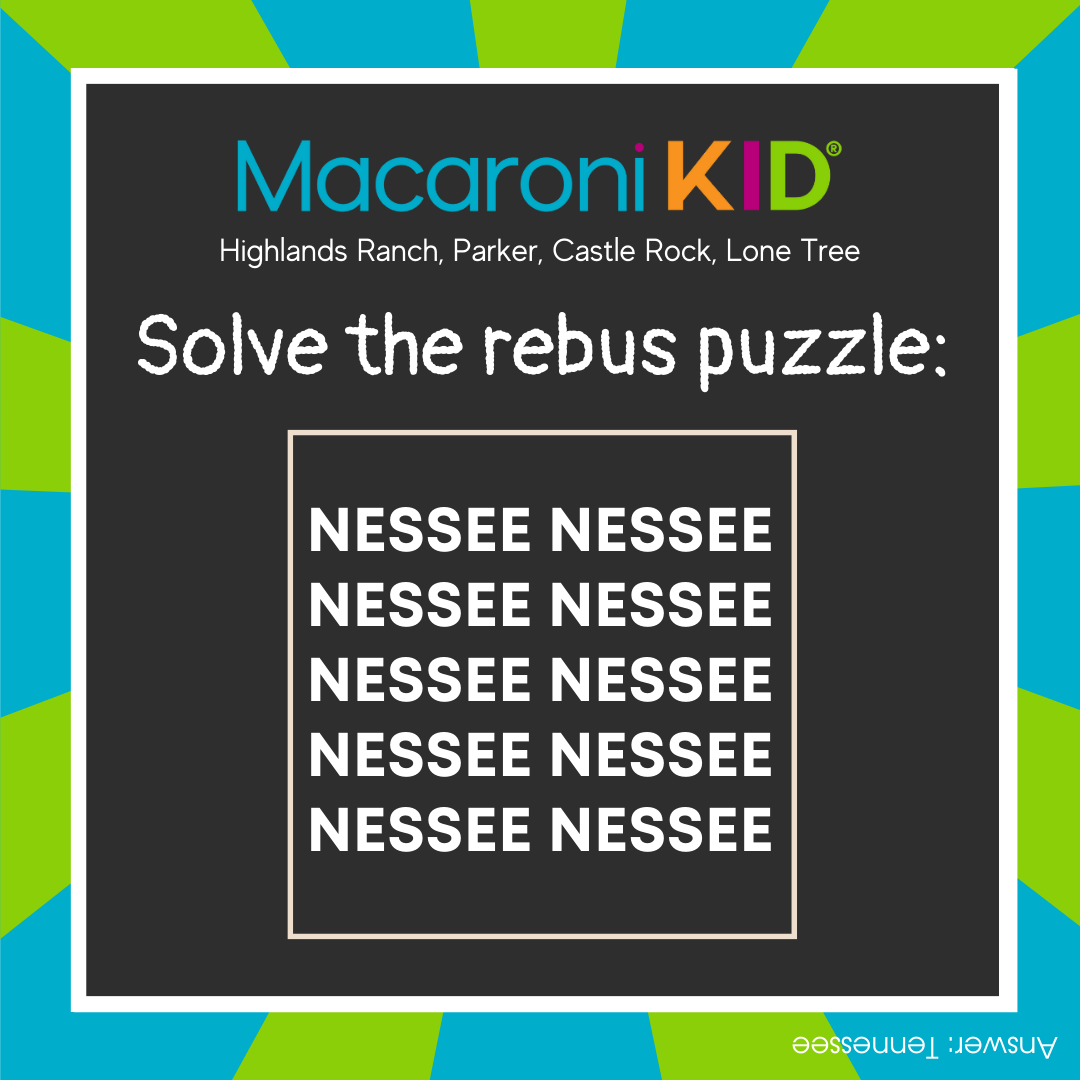 ---
4. A fun fact.
At 14,440 feet, Mount Elbert is the tallest mountain peak in Colorado. Only two other states have peaks higher than that. Alaska hosts Denali, a ginormous mountain that reaches 20,310 feet, and California is home to Mount Whitney, which rises 14,505 feet into the sky.
How about the lowest points in the United States? California sets the record for the lowest elevation with a whopping -282 feet below sea level at the Badwater Basin in Death Valley.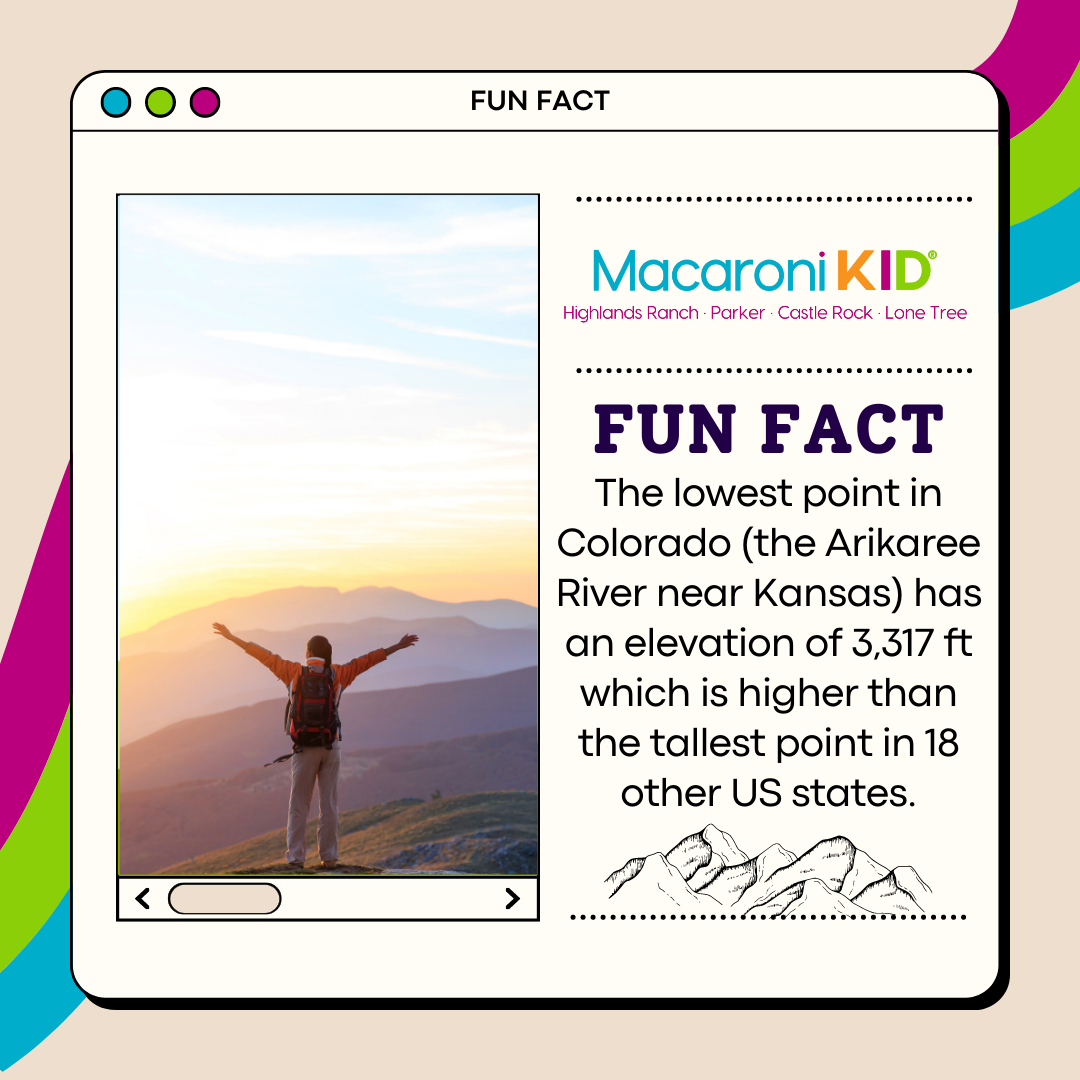 The lowest point in Colorado, the Arikaree River near the Kansas border, has an elevation of 3,317 feet. That low point is still higher than the tallest point in 18 other states.
The states that are lower in elevation than the entirety of Colorado include Alabama, Arkansas, Connecticut, Delaware, Florida, Illinois, Indiana, Iowa, Louisiana, Michigan, Minnesota, Mississippi, Missouri, New Jersey, Ohio, Pennsylvania, Rhode Island, and Wisconsin.
Want to learn more about the highest and lowest points in all fifty states and additional US territories? Check out Wikipedia's Elevation Table.
---
5. Teach a personal discovery.
Did you know there are 15 states within a 10-hour drive of the Denver Tech Center? It's road trip time!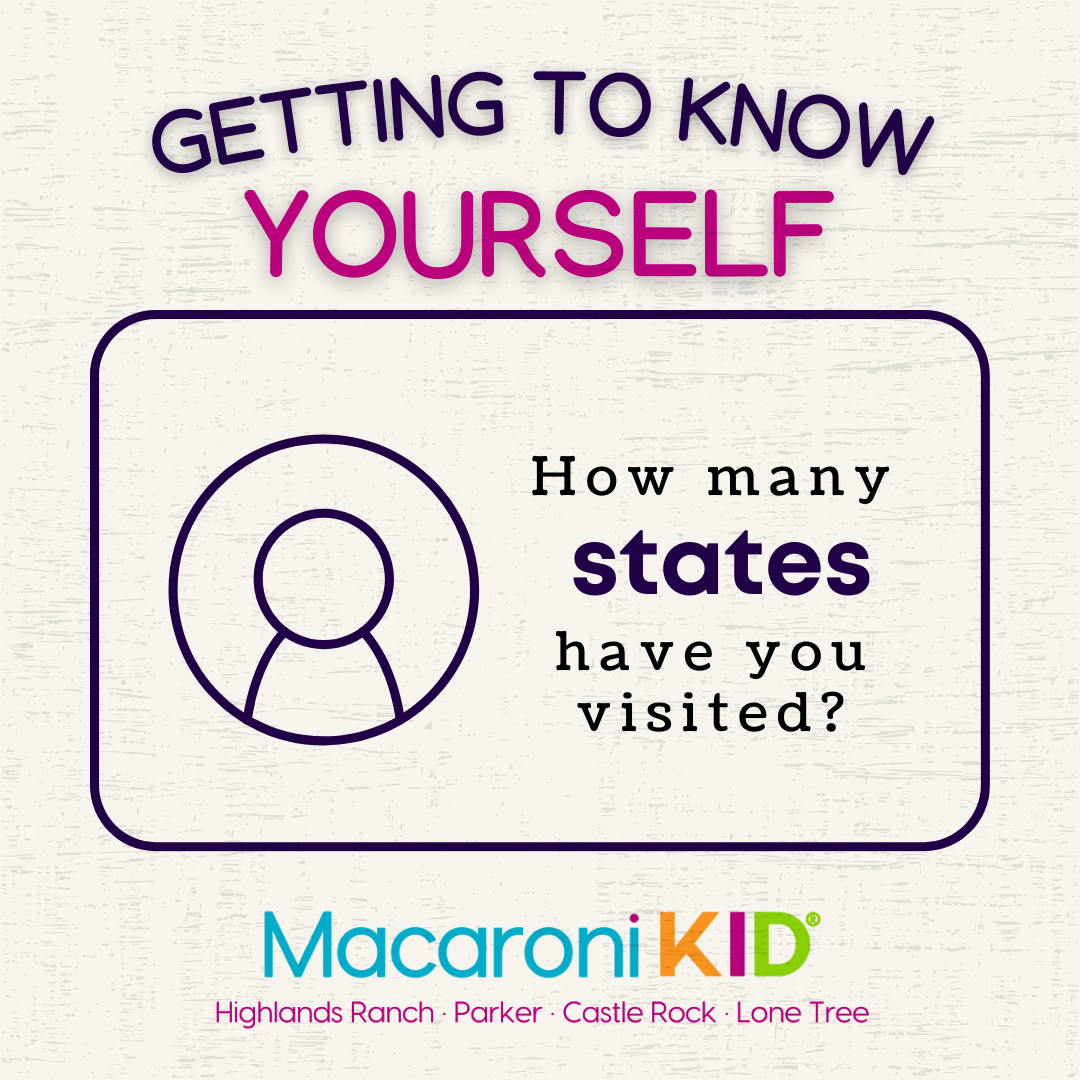 How many states have you visited? Use this fun Interactive Visited States Map to create a visual representation of places that you've visited. You make one for international destinations as well!
---
"The only limit to the height of your achievements is the reach of your dreams and your willingness to work hard for them." –Michelle Obama
Did you learn something new? Now's the time to pass that knowledge on! Be sure to come back next week for another five FUN things to teach your kids.