Meridian Commons Park
9910 S. Peoria, Parker
Hours: 6:00 AM–11:00 PM
The Meridian area has been growing significantly over the last few years, and this park has become a central feature of the community. There have been numerous events here, including the Big Bounce House, Movie in the Park, Fall Festival, and more.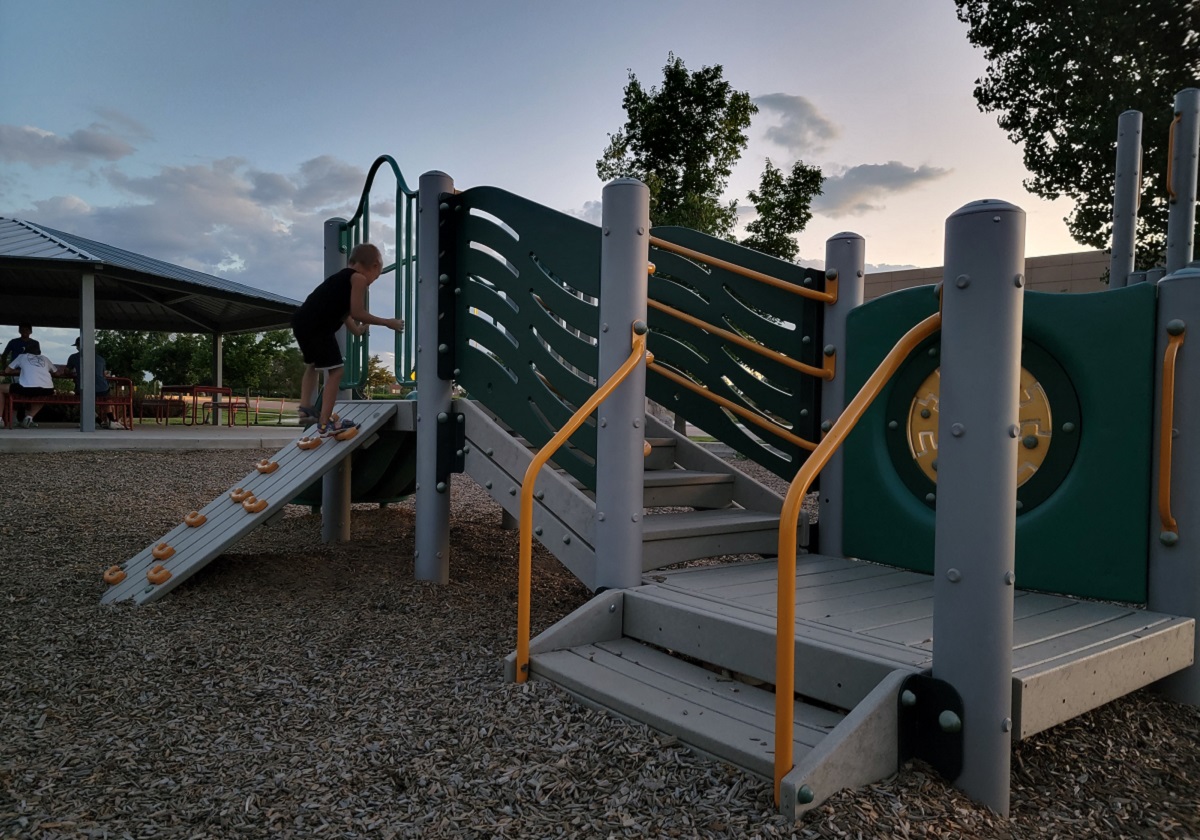 The multipurpose field is great for flying kites, kicking soccer balls, practicing t-ball, and so much more. My children love to chase bubbles around and throw frisbees here. The grass is soft and it's a great place to relax while my kids burn off some extra energy.
My older son has decided that he wants to be a basketball star when he grows up. The court is big enough to play a small game and practice shots. When we visit, he spends most of his time here.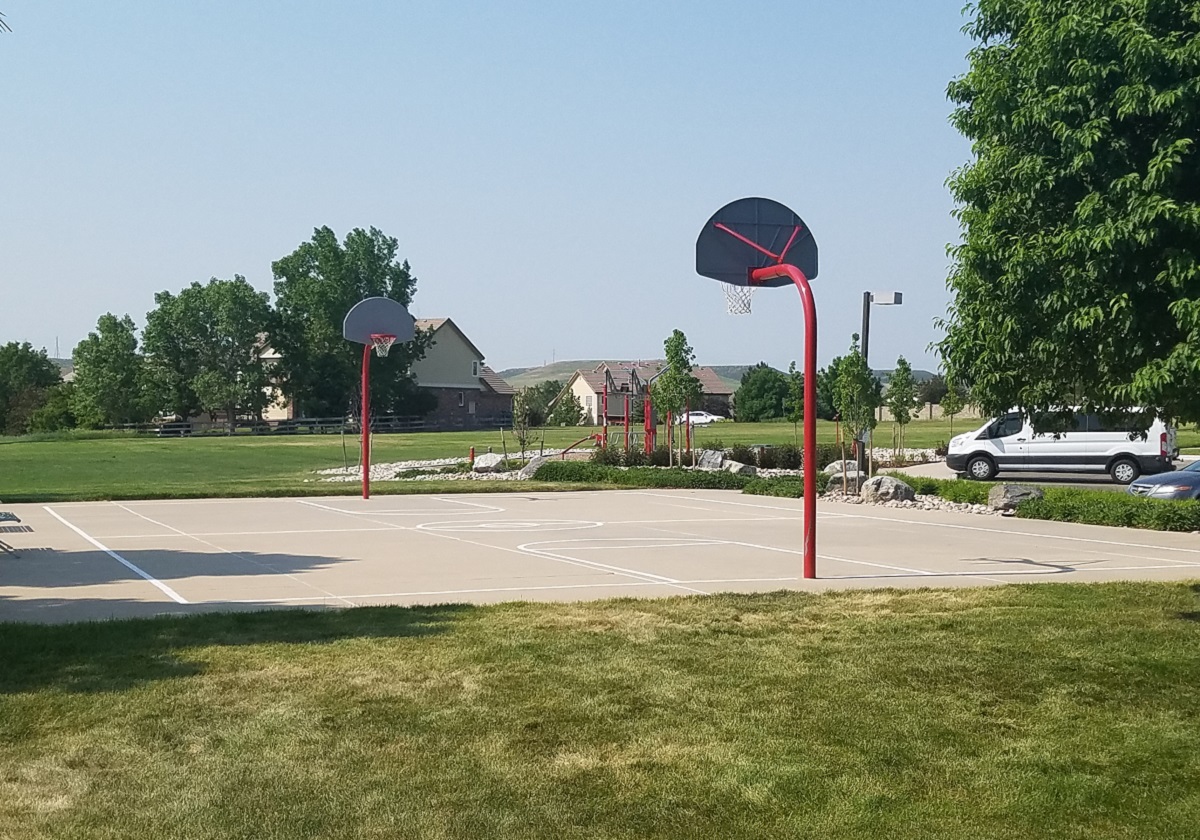 The playground is perfect for children ages 5 and under. This is a great place for littles to play and not worry about big kids running over and accidentally knocking them down.
Features include a small rock climbing area and slide. My younger son loves playing peek-a-boo and crawling through the pipes.
The area for older children is a MoveStrong station with monkey bars, ropes, abs bench, and more. It is essentially an outdoor gym that uses your body weight for strength building. There are instruction panels for each area so that you can know exactly what to do.
There are also balance beams, push-up bars, and parallel bars separate from the station. This area is not only for children, though; it is a favorite for adults to work out in the sunshine.
FEATURES
Calisthenics station
Playground
Multipurpose field
SEATING
Shelter/Pavilion
Bench seats
AMENITIES
Paved sidewalks
Bike racks
Bike share
trash cans
NEARBY SWEETS AND TREATS
Across the street, you will find LaMars Donuts, open daily until 3:00 PM daily. For something unique, try a pineapple or orange cake donut, or stick with a classic like cinnamon twists and red velvet donuts.
Get outside and play more! Visit the Parks and Playgrounds section of our directory to learn about other Douglas County parks.
Want more local family-friendly info like this?