Pass the schmear! National Bagel Day is almost here!
Bagels were first invented in the 1300s and have stood the test of time! In Poland, bagels became a traditional gift for pregnant women. I understand why; when I was pregnant with my first child, bagels were one of the few foods I could eat to settle my morning sickness.
Polish-Jewish immigrants introduced this kosher carbohydrate to New York City and the surrounding boroughs in the late 1800s. However, bagels didn't become popular across the United States until the 1960s when Daniel Thompson invented the bagel-making machine that led to the mass production and distribution of frozen bagels by the Lender family.
National Bagel Day is observed annually on January 15. Whether you like yours manufactured or made from scratch, toasted or not, sweet or savory, with a bit of butter or dry, we think any day is a great day to enjoy a bagel.
Here are five fun ways to help you celebrate the best of bread on National Bagel Day — or any day!
---
1. Have a good laugh!
A hearty laugh can burn 40-160 calories per hour so let's help you burn off a few of the carbs and calories from your breakfast sandwich.
Q: Why do seagulls fly over the sea?
A: If they flew over the bay, they would be bagels!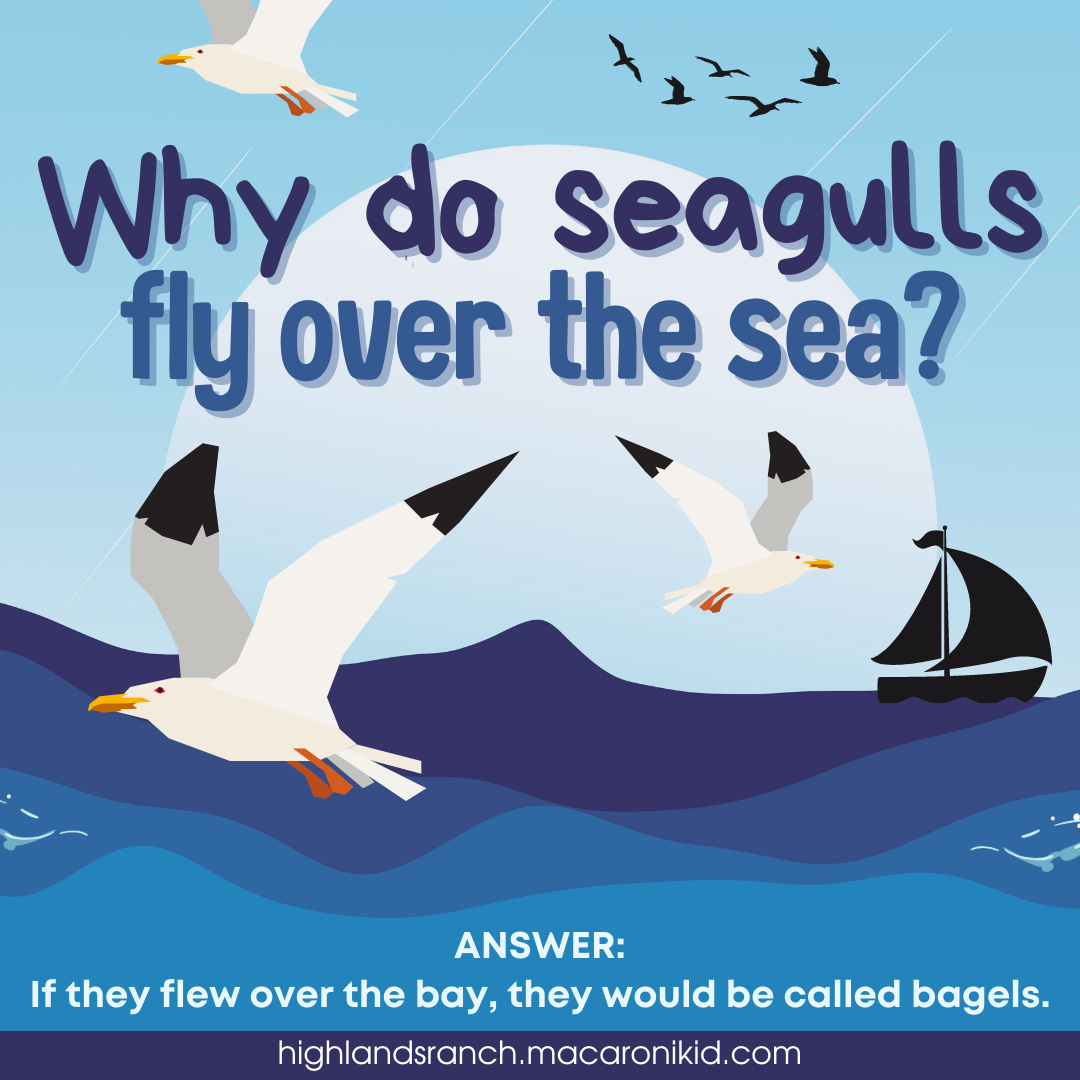 ---
2. Buy a bagel or two (or more)!
Many folks claim that New York bagels are better than most other bagels because of the chemical makeup of New York tap water. I've heard there are bakeries in Arizona and California that actually import New York tap water to make their bagels!
We don't think you need to go to such extremes. Here are a few local places that make great bagels: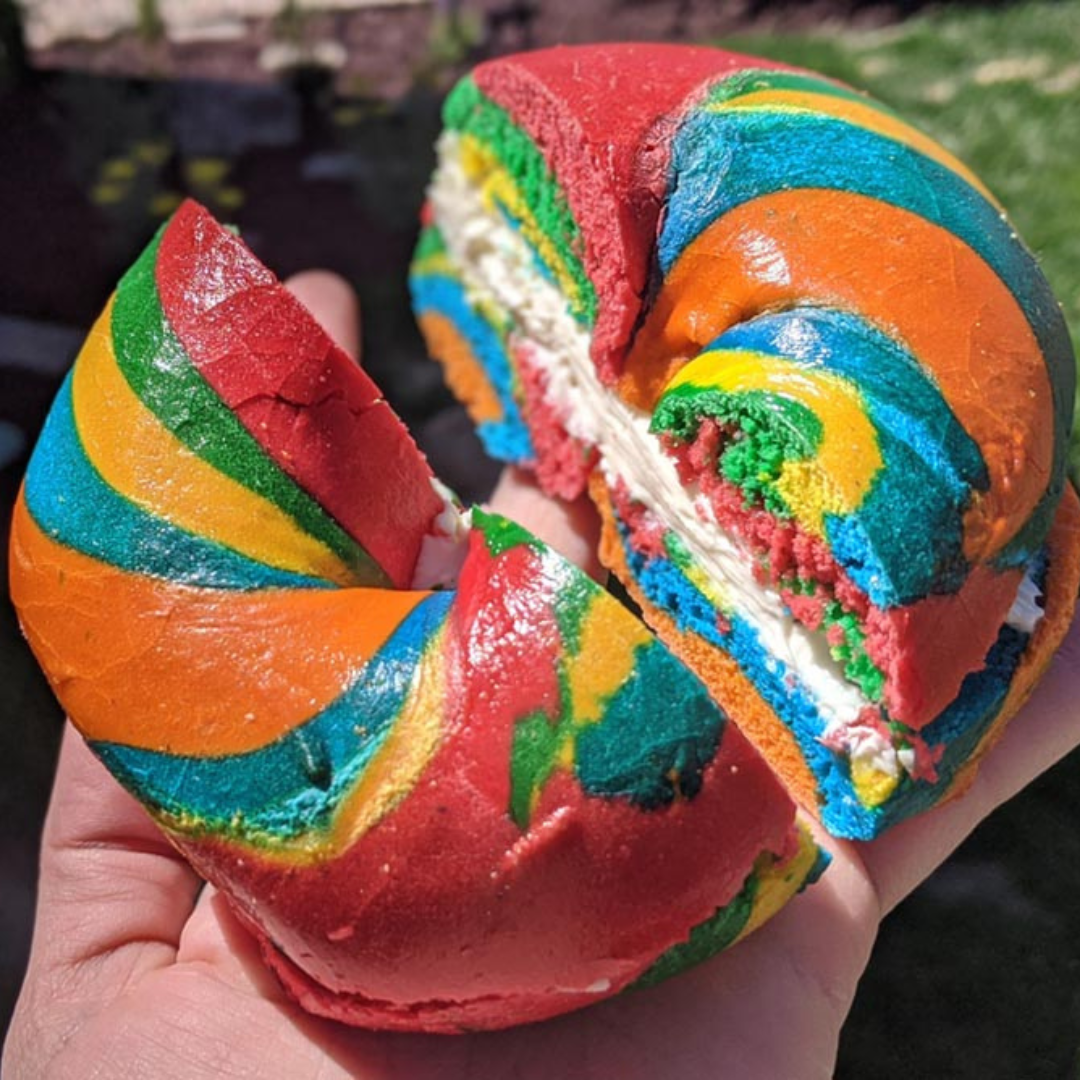 A rainbow bagel from NYC Bagel and Sandwich Shop in Greenwood Village. You can request sprinkles in/on your cream cheese for even more rainbow fun!
---
3. Family game night!
There's a card game called "Beagle or Bagel?" that is fun for kids and families.
Manufacturer's Description: Who knew sleeping dogs and bagels could have such striking similarities? Flip cards quickly and be the first to call out "beagle" or "bagel," depending on which one is showing the most on the table. After a while, you won't know if you are looking at a curled-up furry friend or a yummy bread roll!
This silly, fast-paced card game offers three ways of playing to challenge your visual perception in fun and unpredictable ways!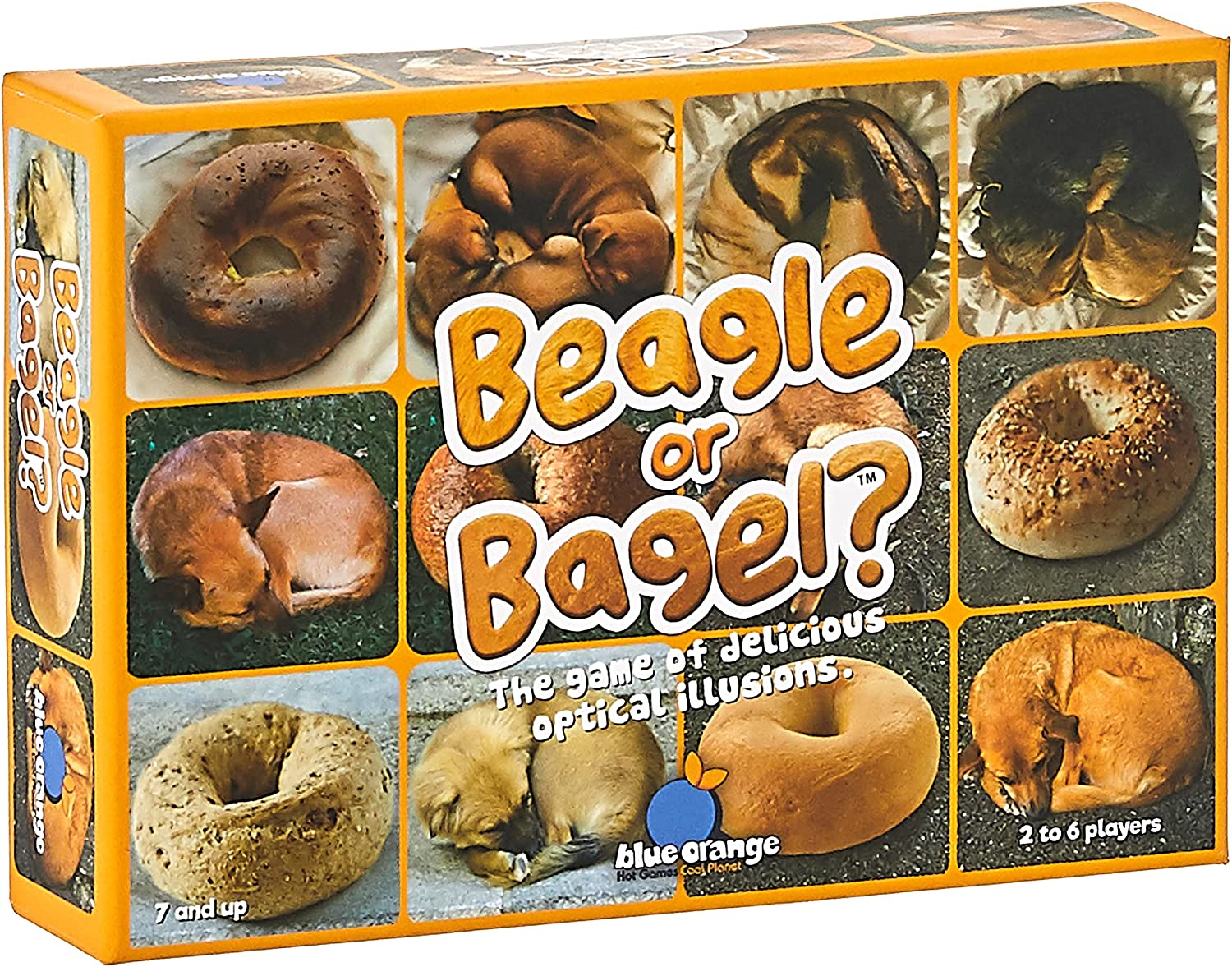 ---
4. Enjoy Everything Bagel — on everything!
Did you know you can purchase (or make) Everything Bagel seasoning? This blend of poppy and sesame seeds, minced dried garlic, minced dried onion, and flaked sea salt brings one of my favorite bagel flavors to just about any savory food, from avocado toast to sauteed vegetables!
I recently bagelified a batch of pigs-in-blankets for game day, and they were delicious!
Simply spread some dijon mustard onto uncooked crescent roll dough, cut the dough into strips, and wrap it around the mini smoked sausages. Before putting them on the baking sheet, roll these little piggies on a plate sprinkled with Everything Bagel seasoning, then bake at 375˚F for 10 minutes.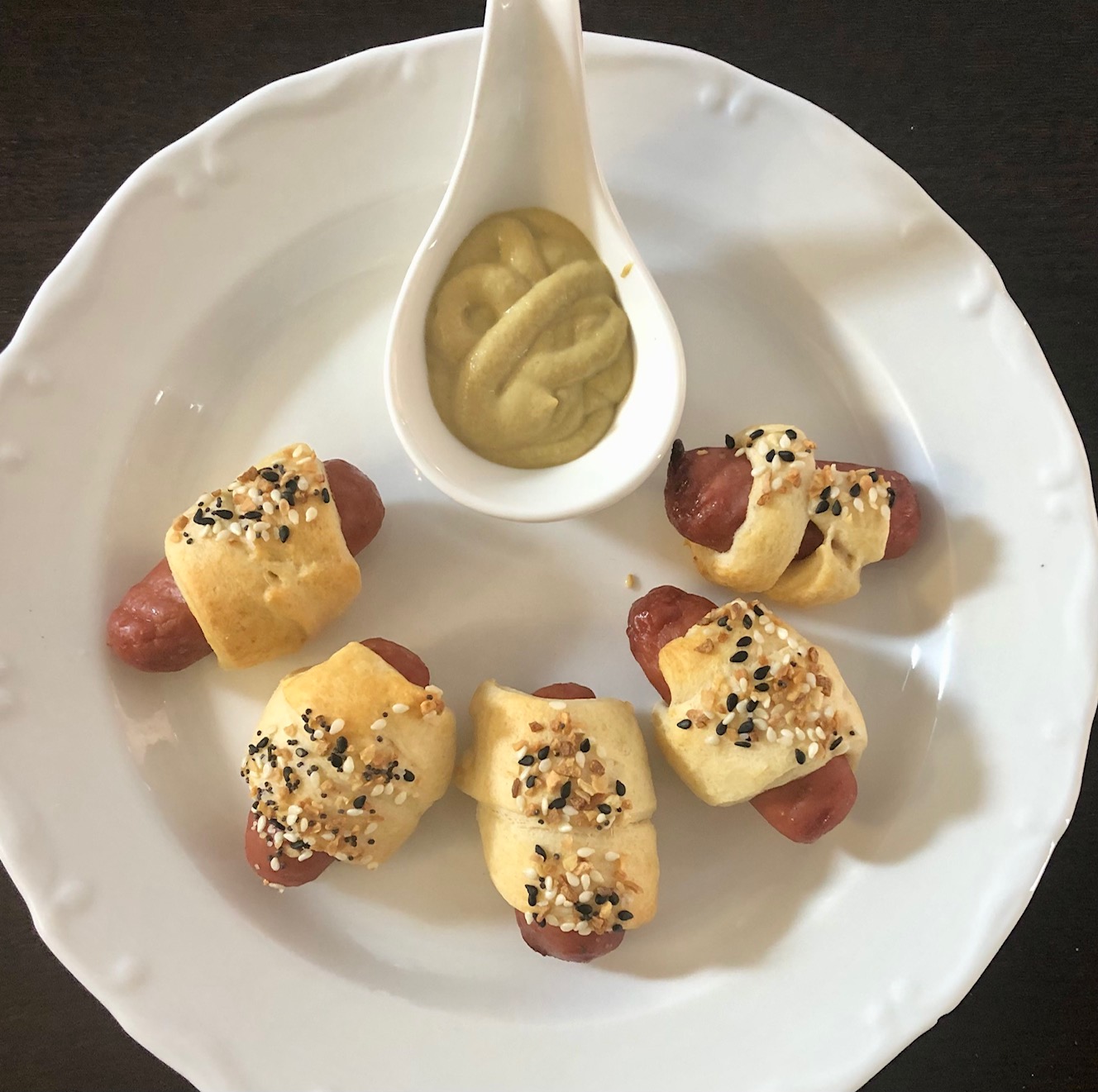 ---
5. Learn to properly slice a bagel!
Although they don't seem harmful at first glance, almost 2,000 Americans end up in the emergency room every year due to a bagel-slicing accident! Many packaged bagels come pre-sliced, but if yours don't, here's how to properly slice a bagel: