It's hard to believe right now, but outdoor pools will open in just a few months. Some of us are already dreaming of warm summer days by the pool, lake, or ocean.
Swim lessons during the summer are notoriously full. But why wait?
Swimming is a life skill! Learning to do it properly takes practice and commitment not just from the children learning but from parents. Year-round, weekly swim lessons are something every family should make a part of their routine.
As the owner and an instructor at SafeSplash Swim School in Castle Rock, I've successfully taught thousands of children how to swim. From my personal experience and feedback from parents, there are several reasons why year-round swim lessons make a big difference for children learning to swim.
---
💦 It can take time to get comfortable.
The pool can be scary for a young child new to swim lessons. It's big. It's wet. There are different sounds, different smells, and strangers. The first couple of swim lessons can be a range of emotions for younger swimmers — including tears and fears.
However, the best way to get over the fears and unknowns is with more exposure to the pool. Each time you take a break from swimming and return to the pool months later, you are reintroducing your children to an unfamiliar and possibly scary environment.
By continually taking your kids to the pool for swim lessons, they'll get used to the environment, being in the water, and working with an instructor.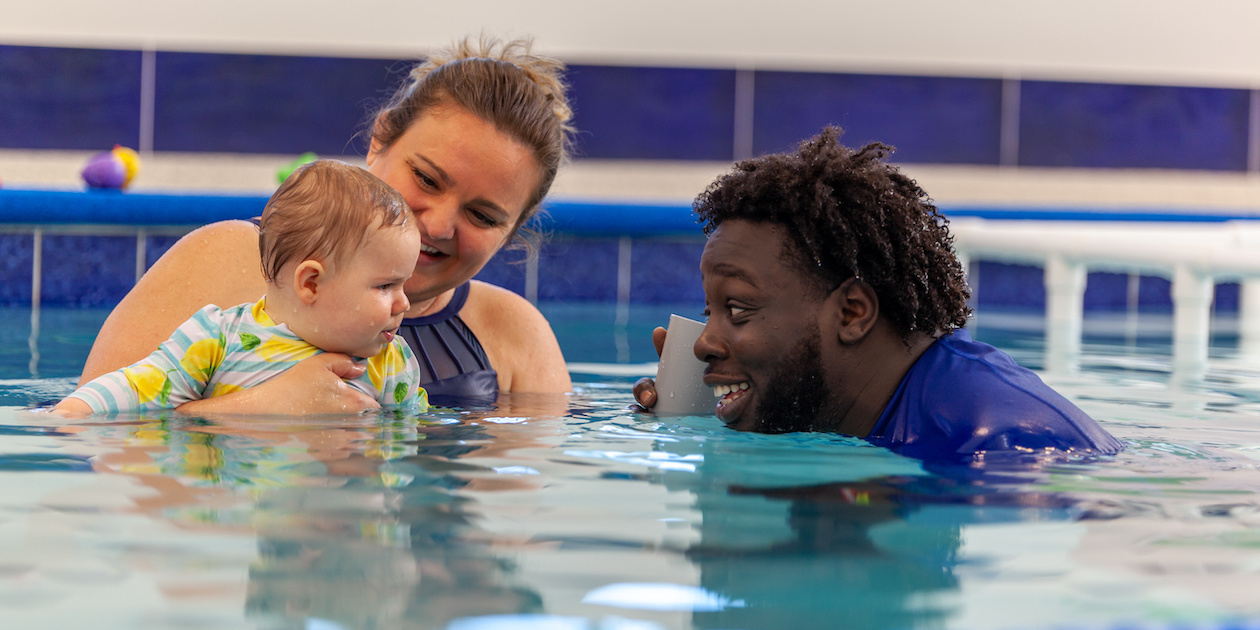 ---
💦 In swimming, muscle memory matters.
Parents often ask us why their child is doing the same thing over and over in swim class. Swimming is all about muscle memory. The essential safety swimming skills like blowing bubbles, floating, kicking to safety, and big arms need to be practiced repeatedly to develop muscle memory.
Think about other skills a child learns, like riding a bike or reading. They do not just pick it up. They must repeatedly practice to improve. If they stop practicing, they will experience regression.
Swimming is no different. Kids need repeated exposure to the skills over long periods before they master the skills.
Being consistent is also very important. Having a month of lessons, taking a break, and then returning will result in a loss of that muscle memory. If you can stay in lessons consistently until swim skills are mastered, you will see better results.
Repetition and consistency pay off. Participation in formal swim lessons can reduce the chance of drowning for little ones by as much as 88 percent.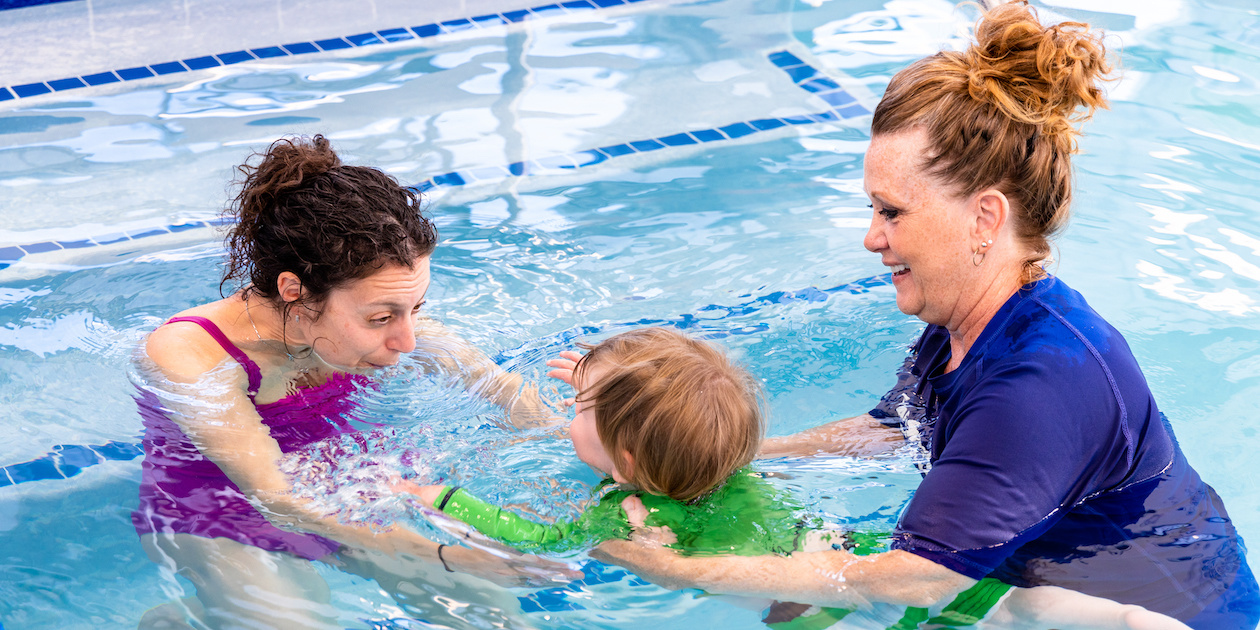 ---
💦 Learning to swim is an investment.
Learning to swim can be a long-term commitment, but it's worth investing time and money to help ensure your child's safety. Don't throw in the towel or give up quickly. As a parent, the best thing you can do for your child is to be patient and supportive as they learn to swim.
Much of their progress depends on your child's willingness to learn and try. Parents, you can help by supporting them. Let them know that they are safe and can trust their instructor. It's ok for your child to be scared, but your confidence can help them feel brave. Remind them that practice makes progress and consistent effort will lead to greater success.
Children, like us adults, will have ups and downs as they learn. Progress may stall, but that is all part of learning. Encourage your child to keep trying. In the long run, it will pay off to continue learning and practicing.
No child will learn to swim or be safe in just a few weeks. Even the strongest swimmers can get into trouble in different circumstances in the water. But as an instructor, I can help them be more confident about what to do if they get into a troublesome situation in and around water.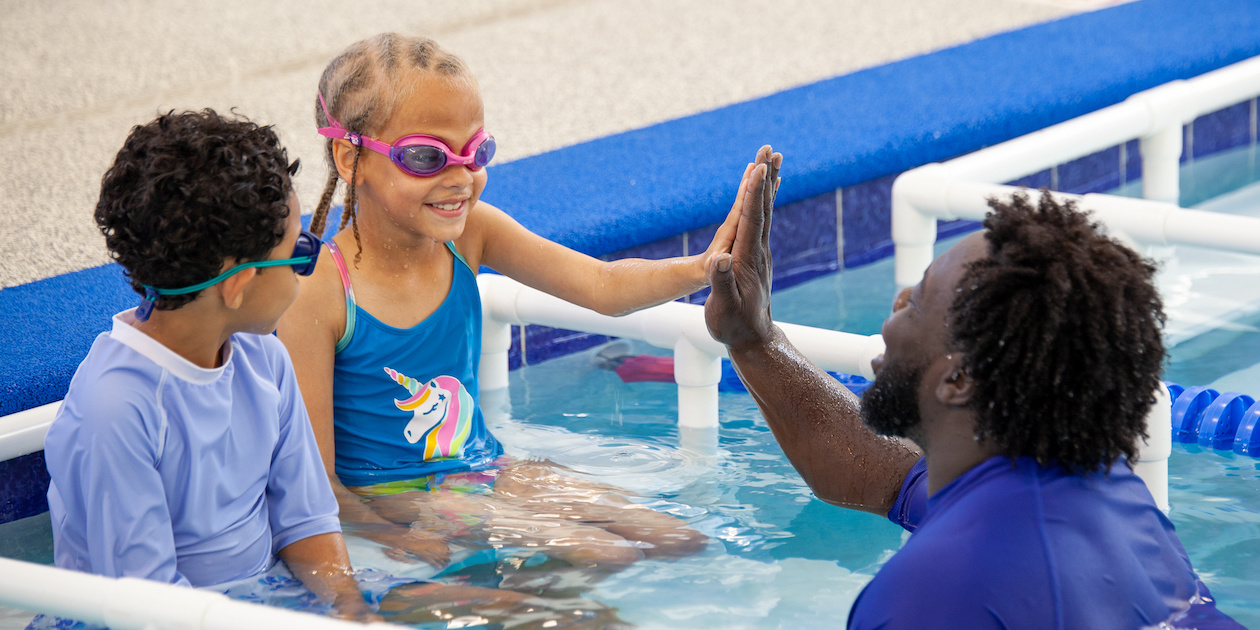 ---
💦 Discover for yourself what makes SafeSplash Swim Schools different.
Sign up for 10% off your first month of lessons* in Castle Rock or Lone Tree/Parker.
*Use code NEW10 when enrolling online. It cannot be combined with any other offer. 10% off for new customers only enrolling in monthly swim lessons.
CASTLE ROCK

658 Genoa Way, Unit D
(720) 791-5800







LONE TREE & PARKER
12240 Lioness Way
(303) 625-9917




WEBSITE
FACEBOOK