March 17 is the Feast of St. Patrick, the patron saint of Ireland, who is said to have brought Christianity to Ireland and driven the snakes out.
St. Patrick's Day is a worldwide celebration of Irish culture and history. It is a national holiday in Ireland. Dublin, the capital of Ireland, has a huge St. Patrick's Day Festival from March 15-19 that features a parade, family carnivals, treasure hunt, dance, theater, and more. What a celebration!
It's also widely celebrated in the United States. According to the U.S. Census Bureau's American Community Survey, which includes data up to 2019, over 32 million Americans self-identify as having Irish ancestry. That's more than four times the population of Ireland, which has fewer than 7 million people!
You certainly don't have to be Irish to celebrate St. Patrick's Day! Here are five fun ways to make the day memorable for your family!
---
1. Wear green.
The tradition of wearing green on St. Patrick's Day originated in Ireland. Legend has it that leprechauns like to pinch anyone they see but wearing green makes you invisible to those mischievous creatures. So, wearing green on St. Patrick's Day can help protect you from getting pinched!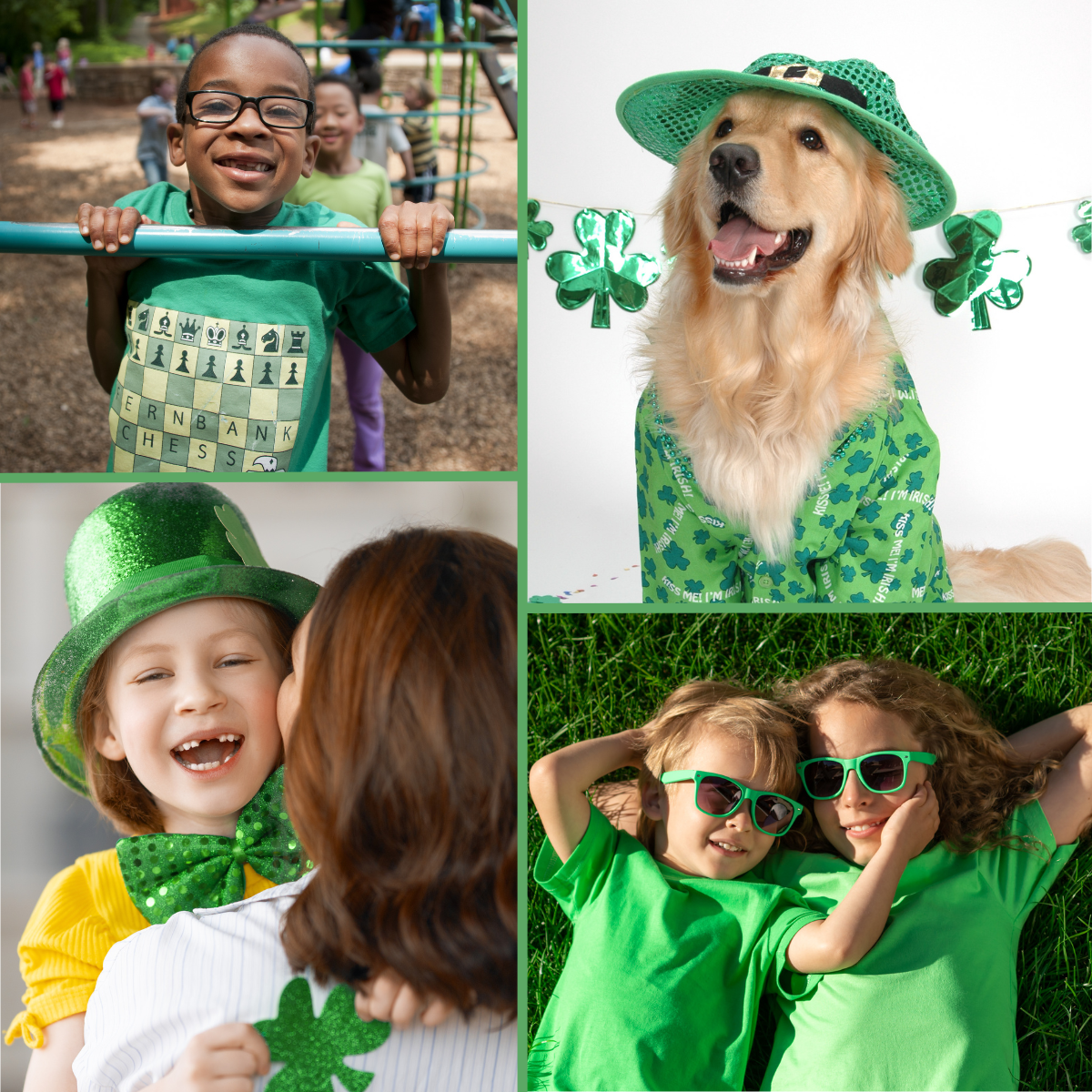 ---
2. Try to catch a leprechaun.
It's common knowledge that every leprechaun has a pot of gold hidden in the Irish countryside, and if you catch a leprechaun, he must give you his pot of gold or grant you three wishes.
However, they are among the most mischievous of the magical "wee folk," so you must be careful what you wish for. If you wish for more money than you can count, he may give you only $1 and then cast a spell on you to make you forget how to count. They are tricky like that!
It's no easy task to catch a leprechaun. If you happen to see a rainbow, follow it! At the end of every rainbow is a leprechaun guarding a pot of gold.
You can also make a leprechaun trap. All you need is something to entice him, a way to trap him, and a little imagination.
We've made several but haven't had any luck yet. We always leave money or gold (like gold Mardi Gras beads), and every year, he manages to steal the treasure and get away.
They are tricky but nice; our leprechaun always leaves treats like a box of Lucky Charms or candy. One year he left us a "pot of green" instead of a pot of gold!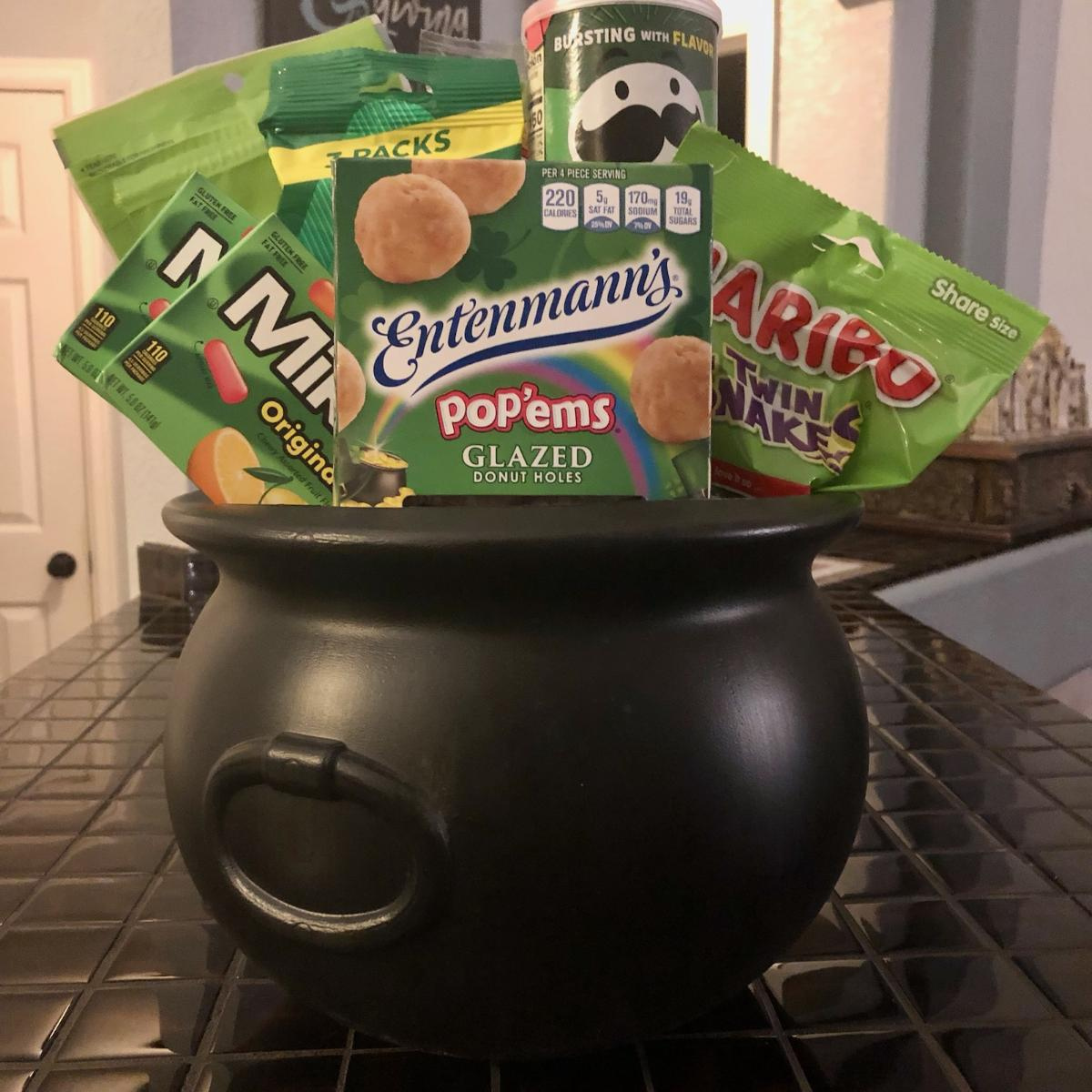 ---
3. Plan a treasure or scavenger hunt.
You can make your own treasure hunt if you can't catch a leprechaun. Hide gold-wrapped chocolate coins or other small treats around the house and play "Colder/Hotter" to lead your kids to the prizes.
Or, if you are really creative, you can create a scavenger hunt with clues that lead to a pot of gold.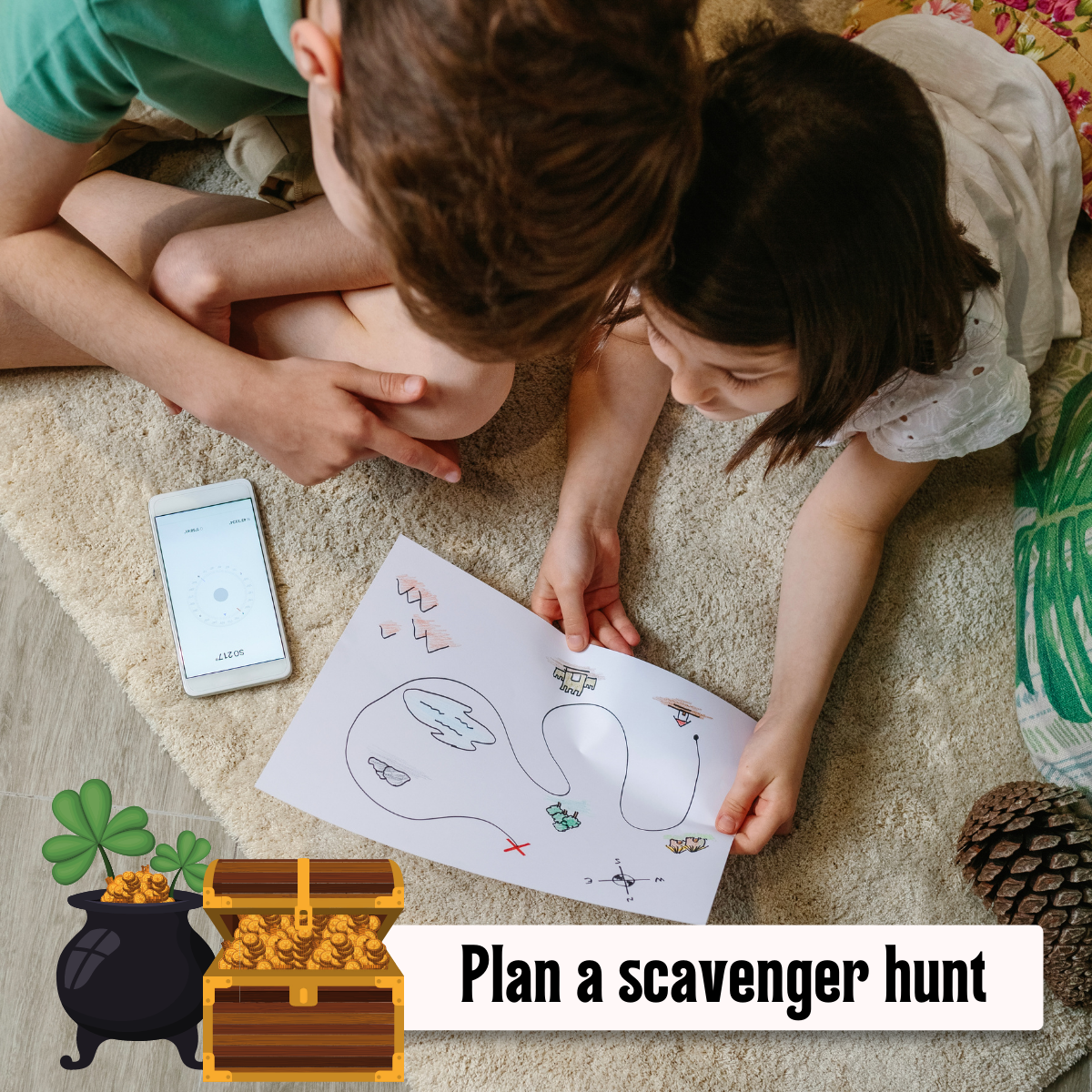 ---
4. Learn about Ireland.
Use St. Patrick's Day as an opportunity to learn about Irish culture, including history, music, and dance. The country has a rich history and culture full of interesting stories and traditions.
Borrow a book from the library, or attend a local event.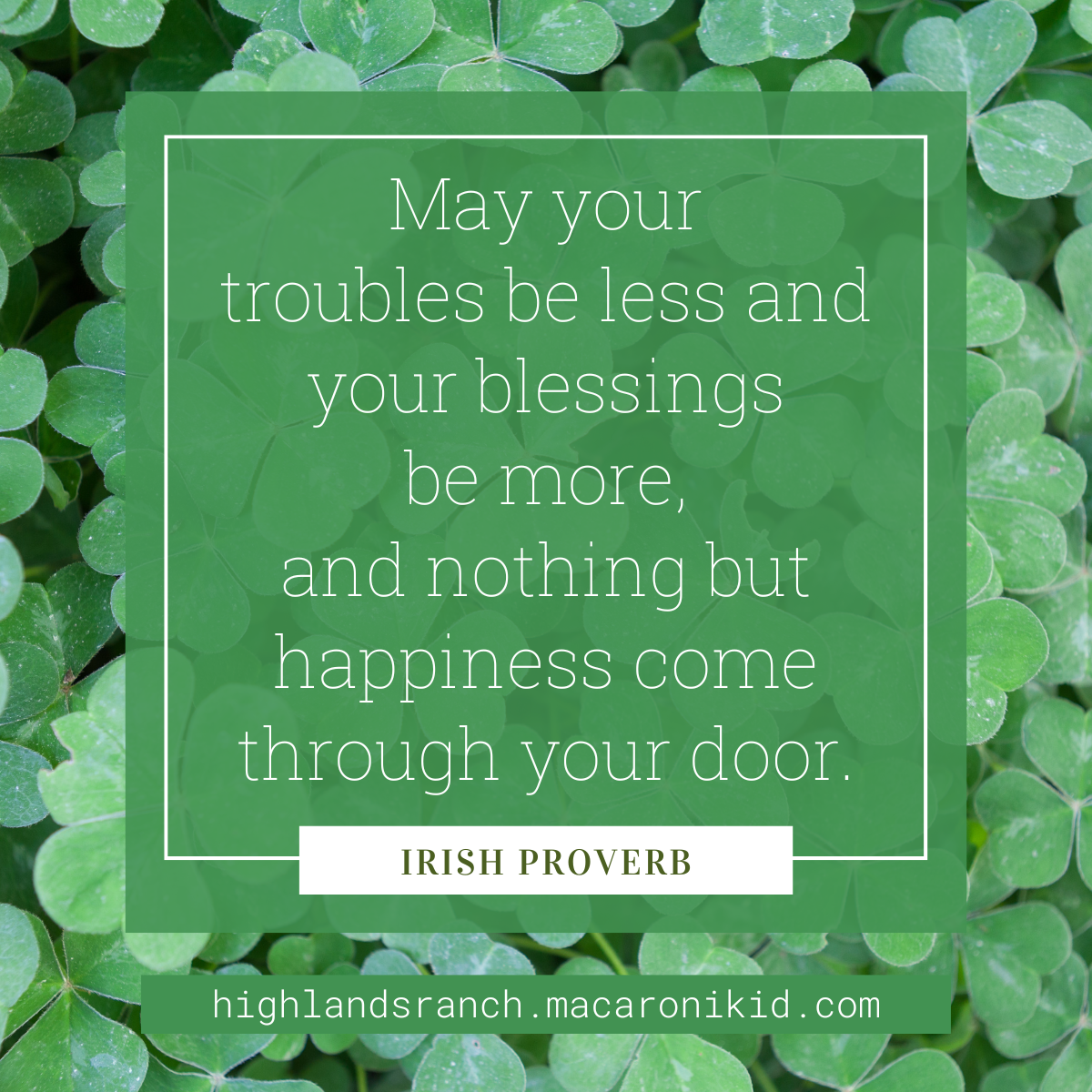 ---
5. Watch an Irish-themed movie.
Have a family night and watch a kid-friendly movie with an Irish theme! Here are a few you can stream or click the linked titles to borrow from our Douglas County Libraries.