We are here to help provide your child with a special night by transforming your space into an overnight slumber party they will never forget. Whether you want to celebrate a birthday with your child and their friends or simply break the monotony to add some fun for siblings or family, 5280 Slumber Parties is here to help!
We currently provide tents and decor for parties including:
Birthday parties
Holiday parties
Graduations
Bachelorette Parties and Bridal Showers
or any other special event
We are so excited to provide 5280 Slumber Parties to you so that your children can enjoy a unique slumber party experience and create their own memories.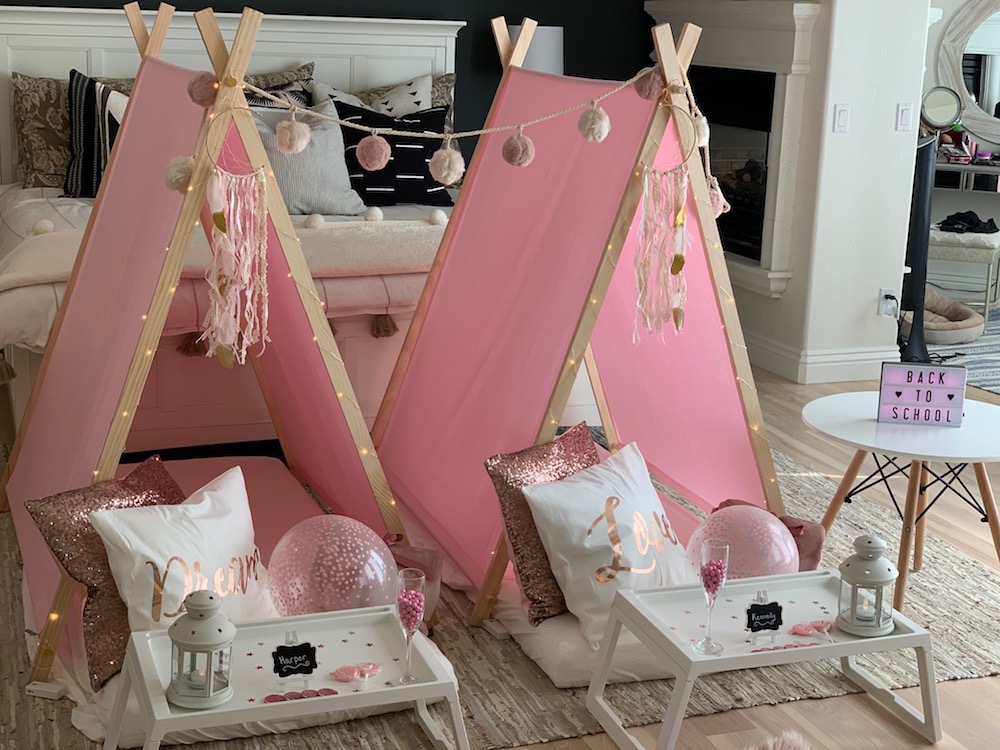 Business Review
"Thank you so much for making my daughter's birthday so special. She and her friends absolutely loved the tent setup, and it inspired my whole party theme. Your team could not have been more polite or easier to work with! We can't wait to work with you again."