Discover joy through music at Tunes for Tots!
---
In these high-energy classes, parents and children sing songs, play with instruments, dance, learn about melody and rhythm, interact with other kids, and develop imaginative play. We will be loud and soft, fast and slow, silly and serious, educational and fun!
If you are looking for a fun activity to do in the mornings with your babies/toddlers, build relationships with other parents around town, and nurture a love for music, then Tunes for Tots is for you!
Sessions run throughout the year and are held at various locations throughout Douglas County. To reserve your spot and find information about our upcoming sessions, book an intro class online.
---
---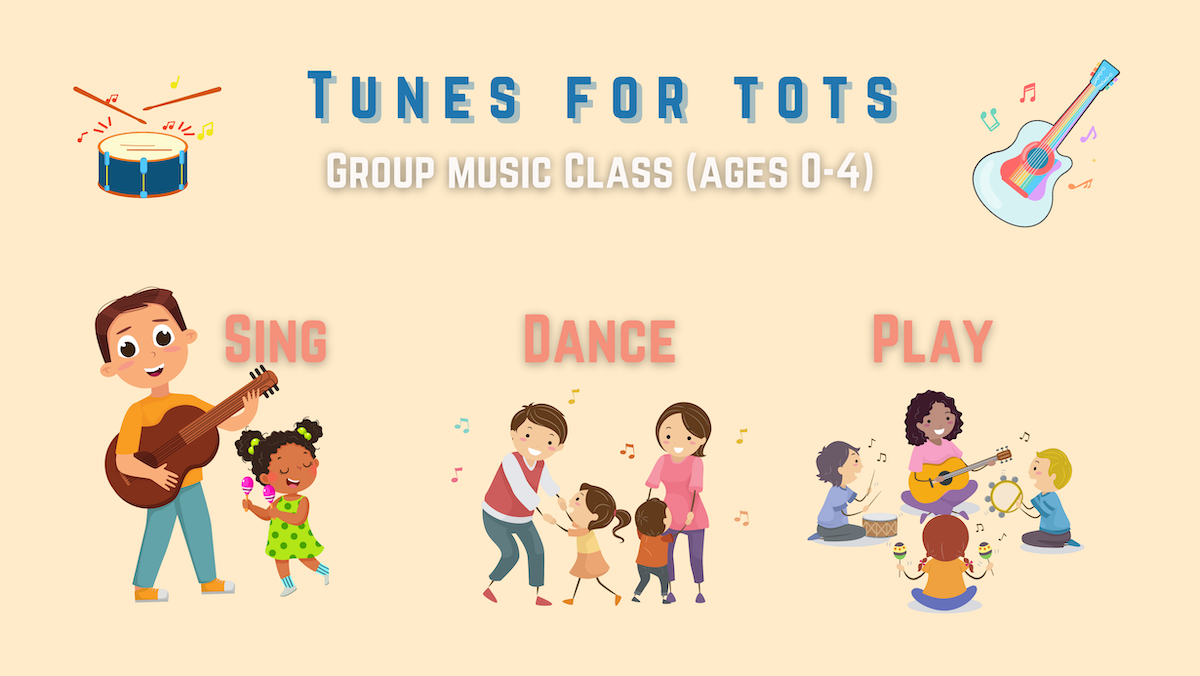 Business Review
"Tunes for Tots is exactly what my toddler and I need in the mornings. We spend quality time together, and the look on her face when all the instruments are dumped out at the end is priceless!"
"This is hands down the best music class I've been to. I feel like I'm letting out MY inner child as we sing and play. The teacher Amanda also incorporates social/emotional learning skills and tools for the kids through song. My kiddos sing these songs at home."
"Such a fun community to be part of. The classes incorporate lots of exploration and singing through games, songs, dancing, and various instruments."