O'Brien Park
10795 Victorian Dr.
Parker CO 80138
Google Map
Description
This is a time to come together as a community and remember, a time to walk and reflect on the 9/11 tragedy 20 years ago. This event is family-friendly and all are welcome.
Come to O'Brien Park and walk through the park as it will be lined with 405 American Flags to honor our first responders lost that day. South Metro Fire District will be ringing their bells at the times when the planes hit in honor of those lost that day. There will be a commemorative fly-over from a private vet plane.
Cost
FREE!
How
More Info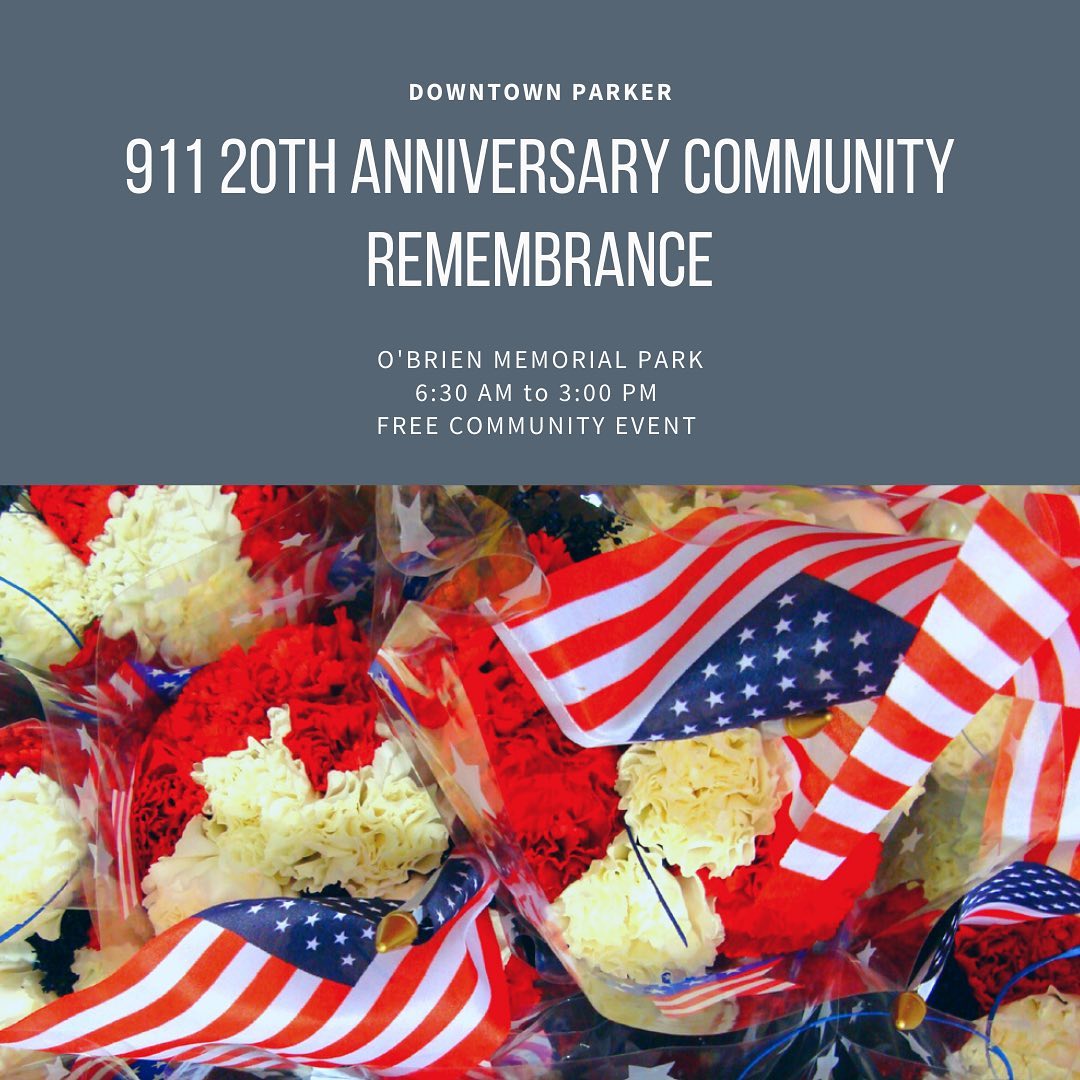 www.facebook.com/downtownparker/events
---
We make every effort to ensure the accuracy of event information. However, we recommend checking with the venue to make sure an event is not changed or canceled. Get a FREE kid-friendly calendar for Douglas County, CO full of festivals, activities, and events delivered right to your inbox when you sign up at highlandsranch.macaronikid.com/subscribe.