When it's too cold to play outside, your kiddos will still need to burn off some energy — and you'll need to get out of the house so you don't go stir-crazy.
We've rounded up a baker's dozen of our favorite indoor play places for kids of all ages!
NOTE: Venues are listed alphabetically.
---
1. Boondocks (Parker)
Boondocks Food & Fun Parker has both indoor and outdoor attractions. Inside, families will have fun bowling, battling it out in the two-story laser tag arena, riding the interactive XD Dark Ride, or playing video games in the huge arcade.
If the weather is warm enough, you can head outside for miniature golf and go-karts (plus bumper boats in the summer).
PRO TIP: Visit parker.boondocks.com/specials for savings on Arcade Play, fun cards, and more!
---
2. Bowlero (Lone Tree)
With bowling, laser tag, pool tables, an arcade, and pizza, my boys could happily live here!
PRO TIP: You'll find great deals mid-week or later in the evening. Visit their Weekly Specials section to see all their current offers.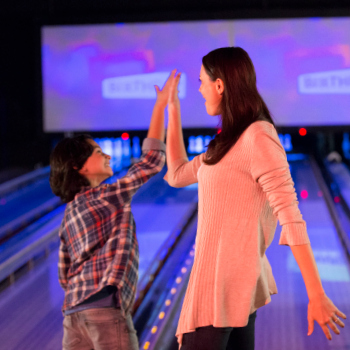 ---
3. Butterfly Pavilion (Westminster)
If insects and arachnids give you the creeps, you may just need to get better acquainted. This zoo features invertebrates, from spiders to butterflies to sea cucumbers.
Get up close and personal with Rosie the Tarantula, explore (and warm up) in the tropical rain forest, or step to the water's edge to learn about sea creatures.
PRO TIP: Enjoy one FREE admission with the Douglas County Libraries Adventure Pass program, plus the option to pay just $5 each for up to 4 additional admissions.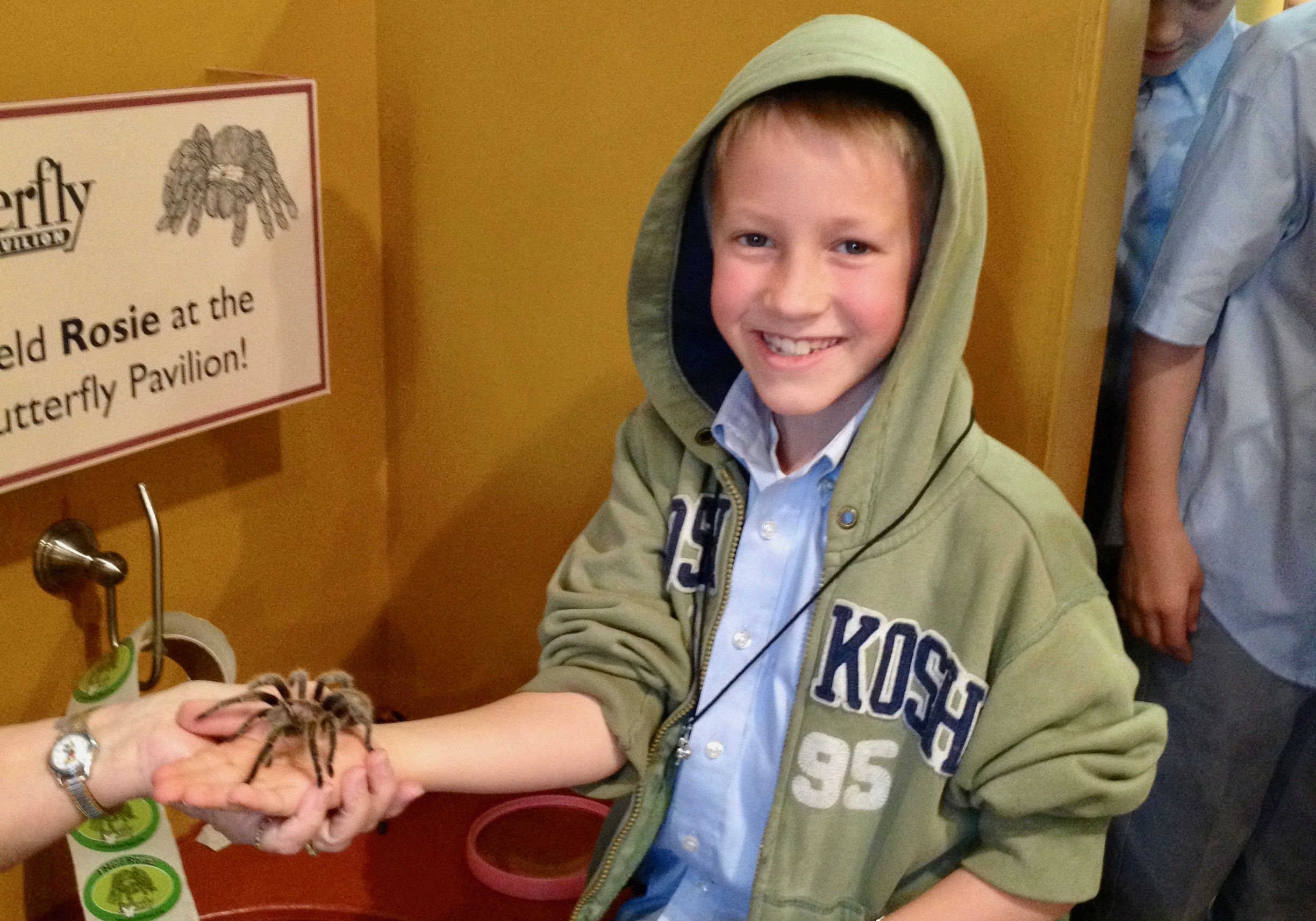 ---
4. Children's Museum of Denver at Marsico Campus (Denver)
Your family's favorite children's museum has undergone some major expansion in the last several years and is bigger and better than ever! With more than a dozen interactive indoor and outdoor exhibits, young children will imagine, investigate, and create all day long!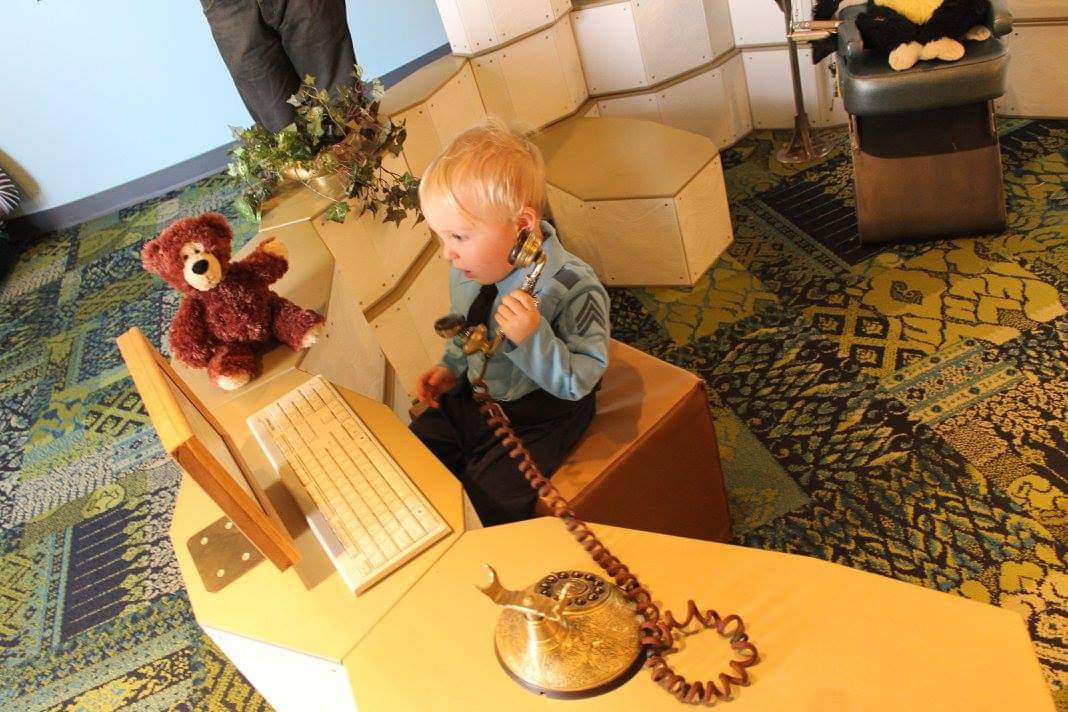 ---
5. Denver Museum of Nature & Science (Denver)
We must have visited this museum a dozen times before we had seen it all, partly because it is so large and partly because my kids found favorite sections that they didn't want to leave. They still feel that way, and our visits are spent mainly in Expedition Health, Space Odyssey, and the amazing Discovery Zone, along with all the wonderful temporary exhibitions.
PRO TIP: Enjoy FREE admission for up to 7 people with the Douglas County Libraries Adventure Pass program. Visit the Pricing and Discounts page to see all available discounts and SCFD Free dates.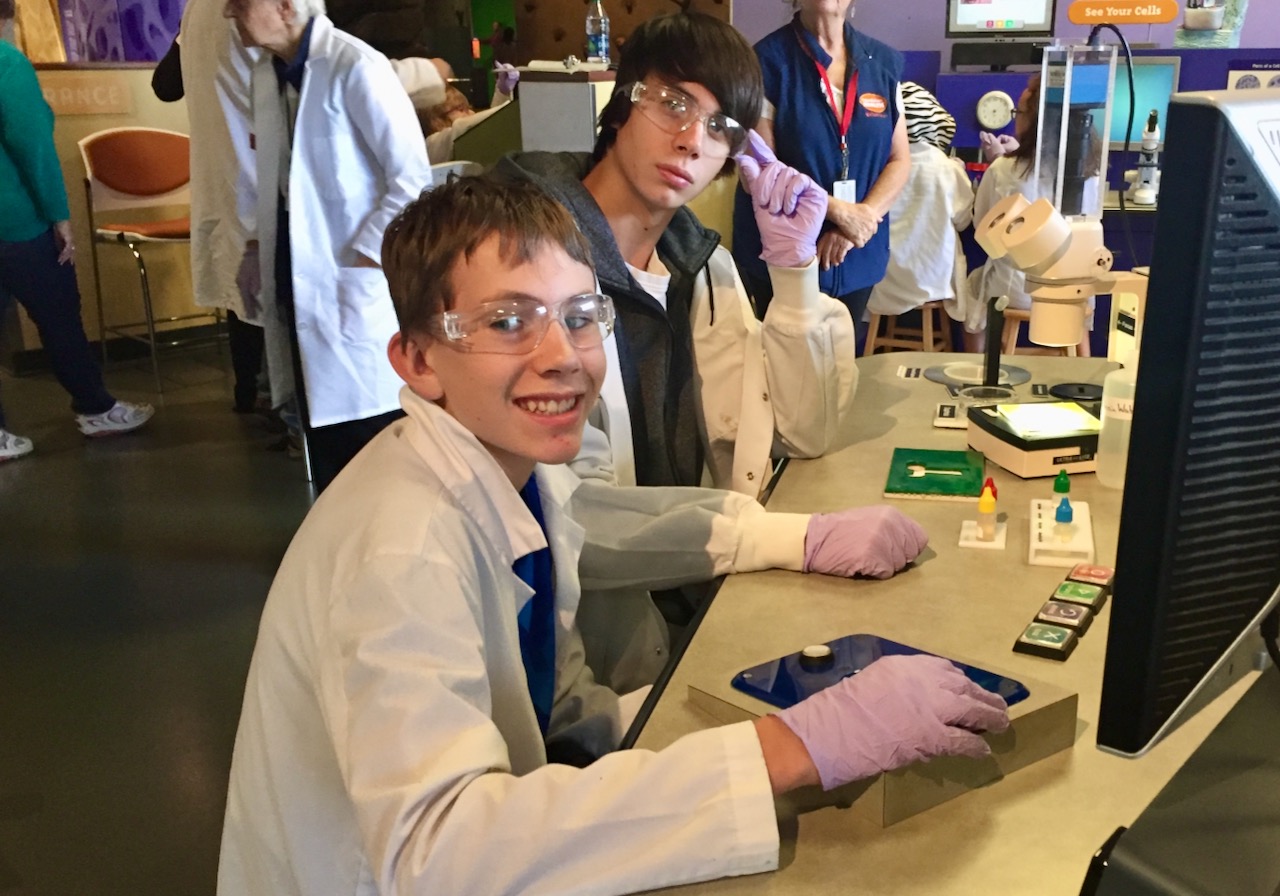 ---
6. History Colorado Center (Denver)
Fall in love with our great state even more while teaching your child (and you, most likely) a thing or two about how we got to where we are. I absolutely love the Denver A to Z exhibit. Remember the Barrel Man at the Broncos games? He's represented by the letter "D" for Devoted! 🧡
My kids could stay in the Destination Colorado: Welcome to Keota exhibit for hours, and it makes for some great photo ops too.
PRO TIP: Enjoy free admission for all Colorado kids every day. History Colorado offers free annual memberships to all fourth-grade students. Learn more here.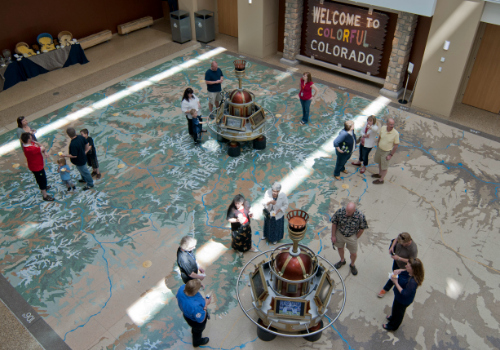 ---
7. Little Monkey Bizness (Parker)
Part gourmet coffee house, part playground, Little Monkey Bizness appeals to both parents and their young children (recommended for 8 years and under). The play area includes a soft playground, climbing structures, a bounce house, and more. They also offer a free separate art room to satisfy those bursts of creativity.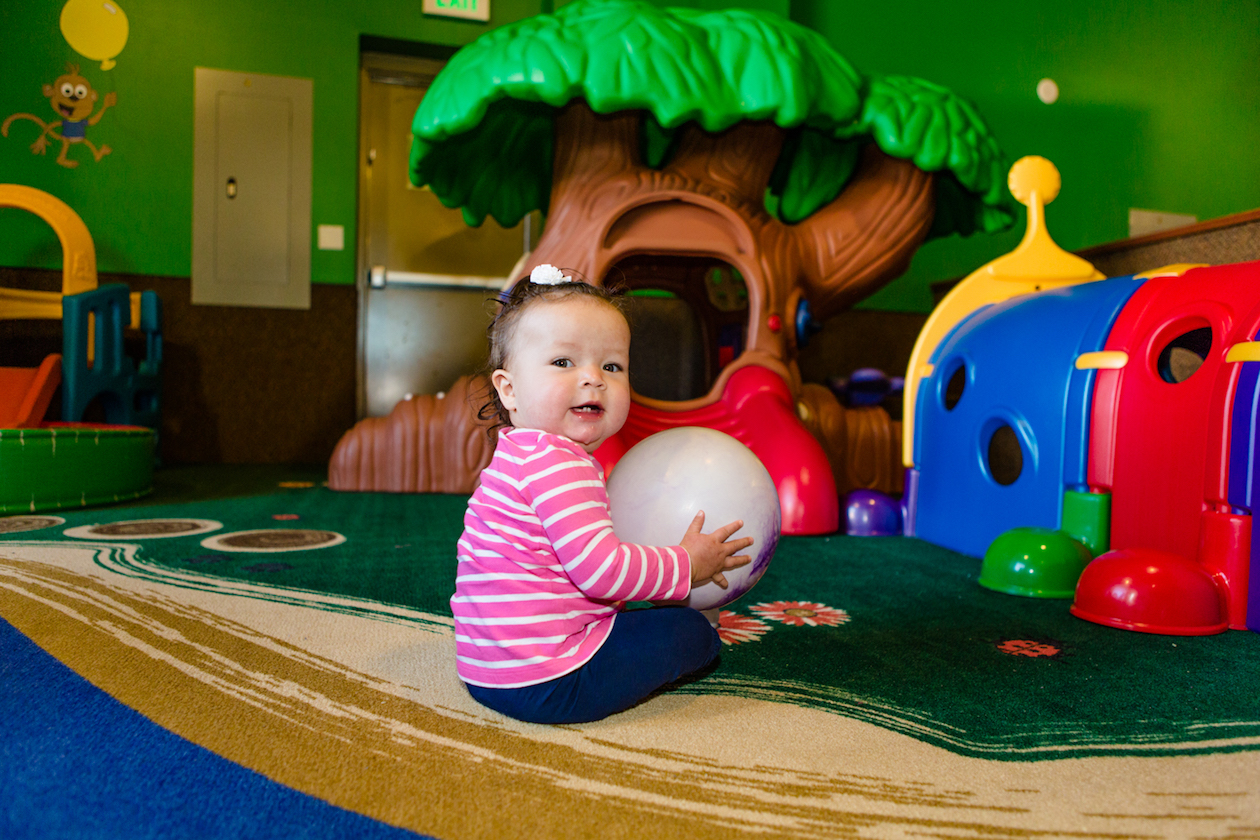 ---
8. Miller Activity Complex (Castle Rock)
Located at Philip S. Miller Park, The MAC has two indoor synthetic fields, a children's play and climbing structure, a leisure pool area, a trampoline area with 16 beds, and a lounge area with a LEGO® table and a train table.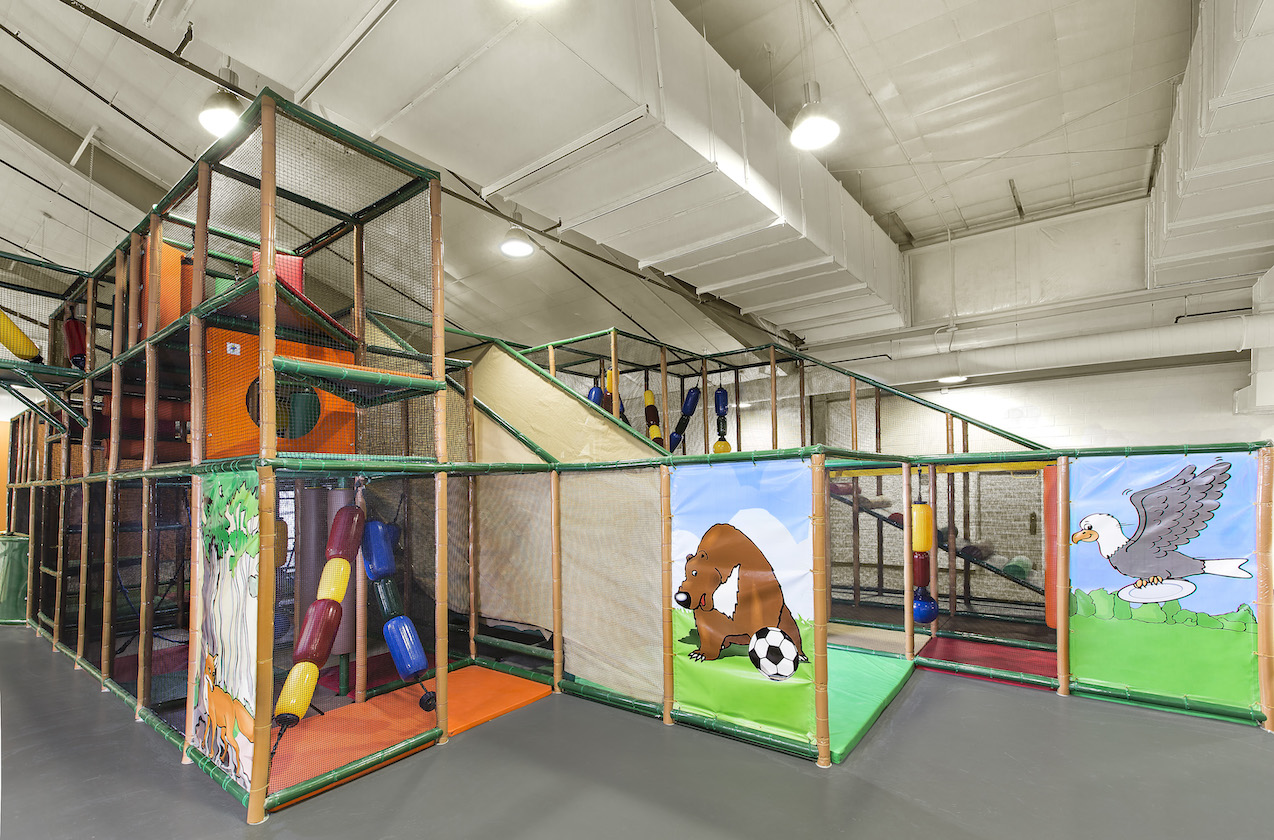 ---
9. Monster Mini Golf (Centennial)
This indoor monster-themed glow-in-the-dark miniature golf course is fun for all ages. It is very cool and not too scary, with great music playing in the background. Plus, they have an arcade and an unusual gift shop.
Visit the website to see their monthly specials, which may include unlimited rounds of golf for the price of one and military discounts.
PRO TIP: Get some glow-in-the-dark face paint and really add to the fun!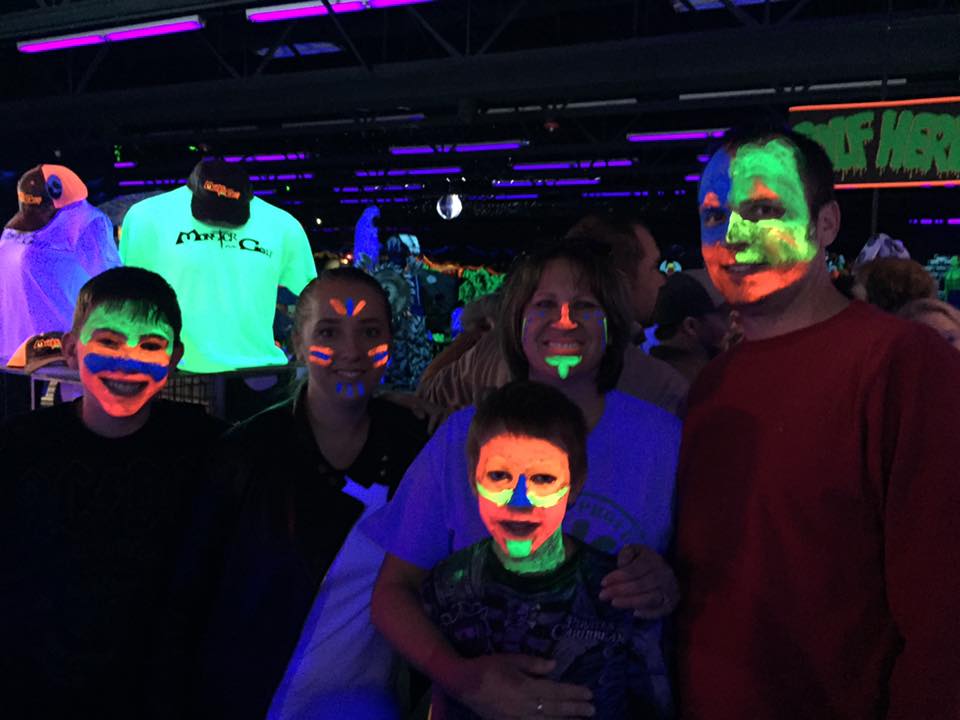 ---
10. Play Street Museum (Highlands Ranch)
Imagine taking the hands-on exhibits and imaginative play of a children's museum and putting them in a space as warm and comfortable as your playroom at home.
By narrowing the focus of their small format museum to the interests and imaginations of children 8 and under, young explorers can discover educational exhibits and activities in a world crafted just for them.
---
11. Recreation Center Activity Pools (Castle Rock, Highlands Ranch, Lone Tree, and Parker)
It feels a little rebellious to don a bathing suit and take a dip in the pool when it's only 20 degrees outside. Swimming is a low-impact cardio activity that can be enjoyed at any age, and many of our local recreation center activity/leisure pools have slides, beach entry, and interactive play structures.
PRO TIP: If you have a day to spare and are willing to drive a bit, the 23,000 square foot leisure pool at the Apex Center in Arvada is really incredible.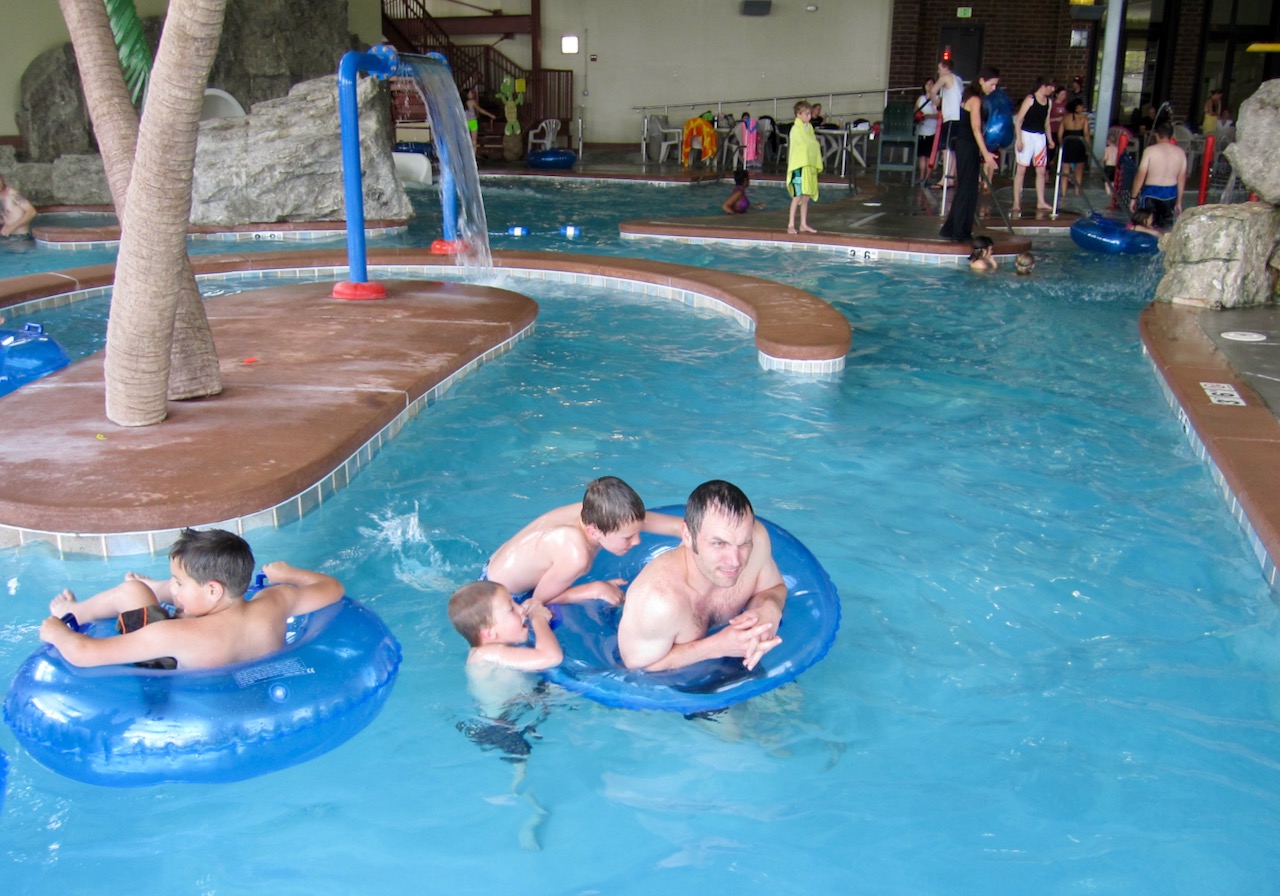 ---
12. Skate City (Aurora, Littleton, and additional locations)
Like swimming, roller skating is a fun physical activity the whole family can enjoy together. And holding hands with your sweetie while skating to music will make anyone feel like a teenager again!
PRO TIP: If you have beginner skaters, join the Free Family Club and enjoy FREE skating on Friday evenings, FREE skate rentals on Saturday evenings, and FREE pizza on Sunday evenings.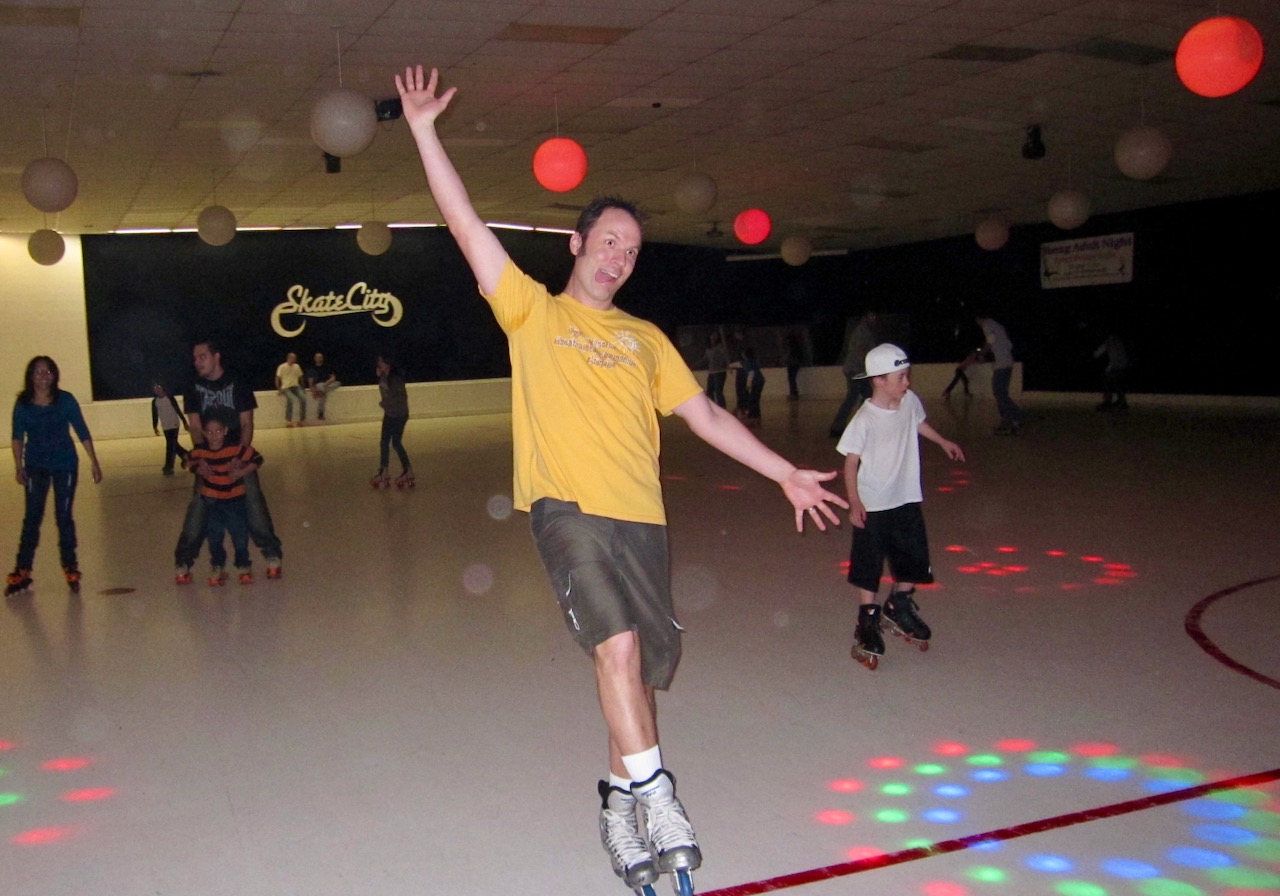 ---
13. Sky Zone Trampoline Park (Parker)
This indoor trampoline park offers open jump times, fitness classes, toddler time, and dodgeball derby. It's as fun for the adults as it is for the kids and a serious calorie-burner too.
PRO TIP: A special note to Moms — and I don't mean to be indelicate — but if you've given birth, no matter how many Kegel exercises you do or how much you think you've emptied your bladder, I recommend you wear a maxi pad if you are going to be jumping with your kids.