After having children I realized that our family accumulated a lot of cardboard boxes from our diaper stash. Rather than just toss them into the recycle bin, I decided to find a creative way to repurpose them. After all, diaper boxes are a great size for storage! So I pulled out my collection of boxes and prepared them for their makeover.
Note: Although I used a sewing machine to make the fabric covers seen here, you can use an iron-on adhesive hem if you don't have a sewing machine. If your box already has a lid, you won't need either and can follow the same instructions for covering the lid as the rest of the box.
What You Need:
Boxes — any size, any shape!
Wrapping paper (if your boxes have bold colors of lots of text)
Tape
Fabric for the box and fabric for the lid (any color or style)
Spray adhesive
Sewing machine (or use an iron-on adhesive hem if you don't have a sewing machine)
What You Do:
If the boxes have bold colors or patterns and you've selected a light fabric for your design, I would recommend first covering the box with wrapping paper (white side out) so that the images on the boxes don't peek through. I used tape to hold the paper in place.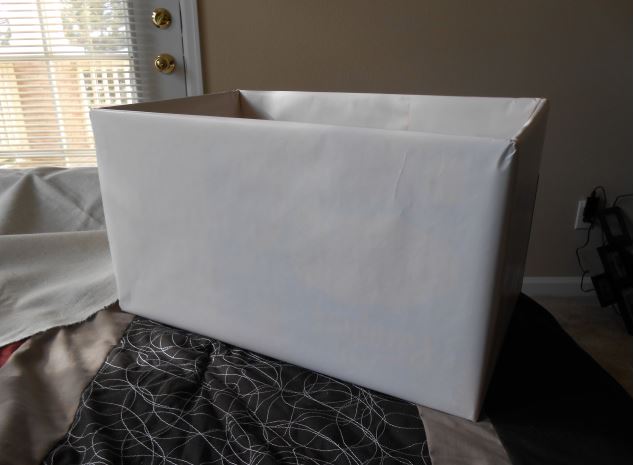 Next, measure the box and cut the fabric to size. Use spray adhesive glue to attach your fabric. The spray adhesive will help the fabric sit nice and flat against the box. For any fabric that doesn't quite stick, you can use hot glue.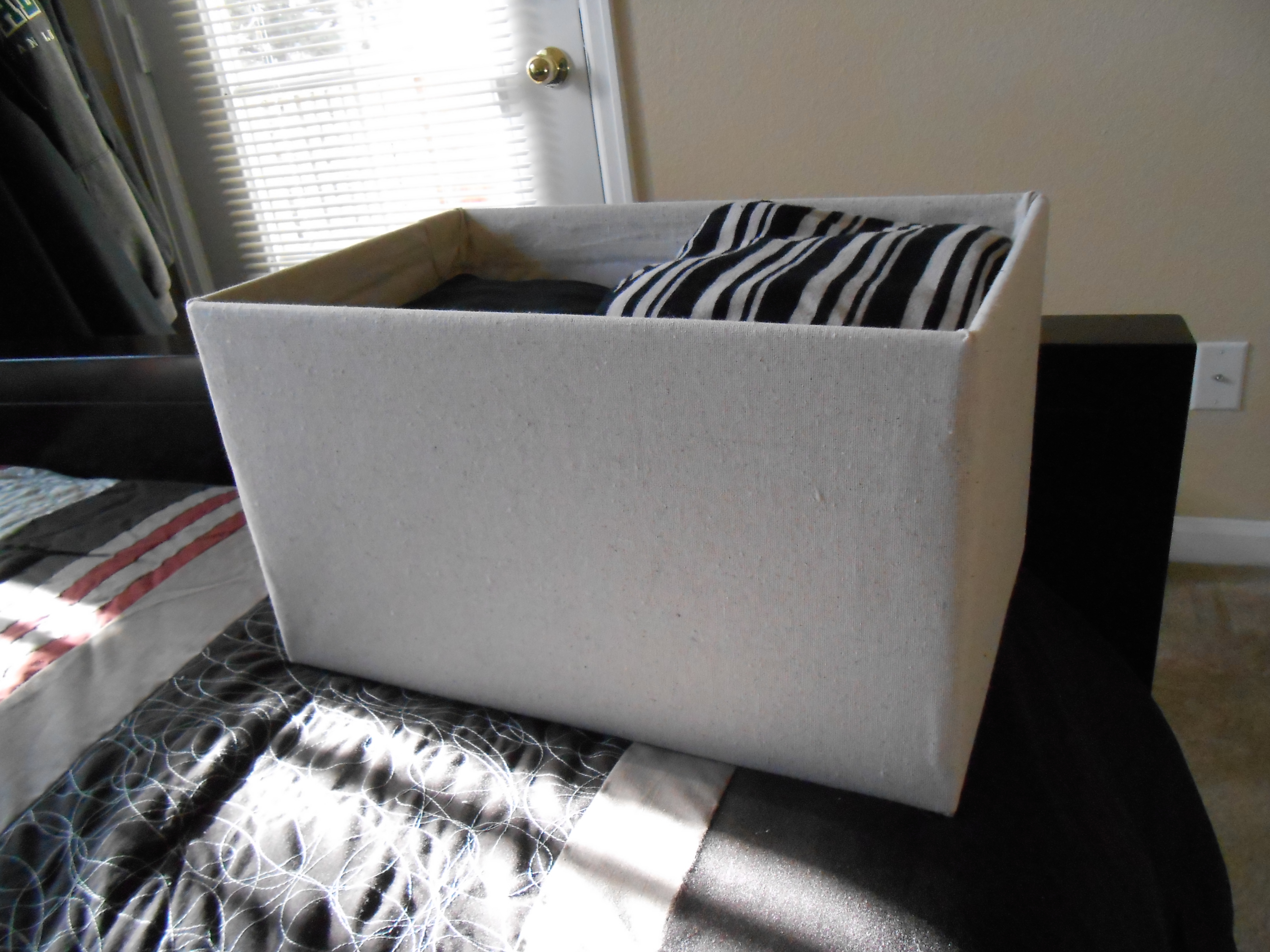 To make a removable fabric lid, invert the material and set it on top of the box (as shown in the photo below).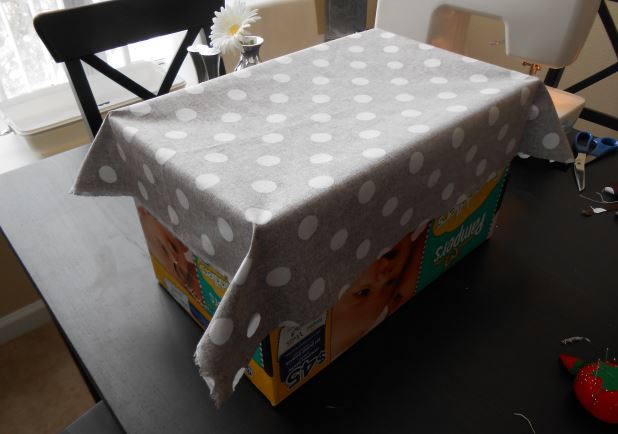 Pin the corners along the edge of the box so that you know where to sew the seams. It makes the job so much easier when you don't have to measure anything! Use a sewing machine to stitch up each corner and cut off the excess material.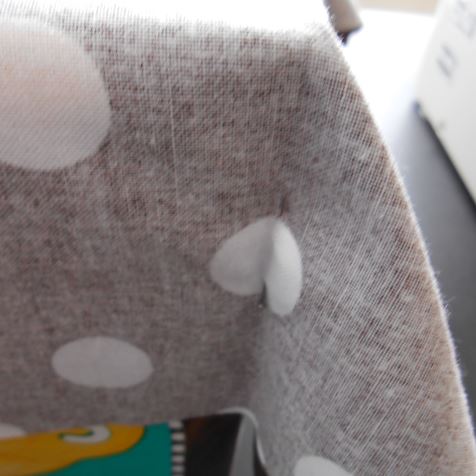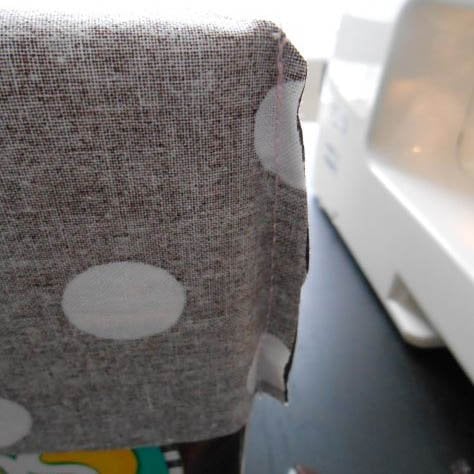 Turn the edges inward and stitch them up with the sewing machine to get a nice, finished look.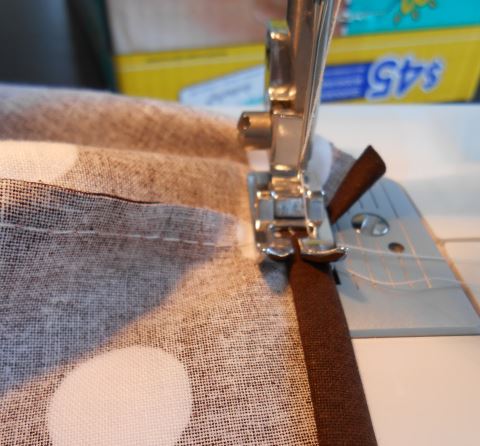 With the edges finished, you're all set to turn the fabric right side out again.
Leave the box as is or embellish with fun accents and labels. The ideas are endless!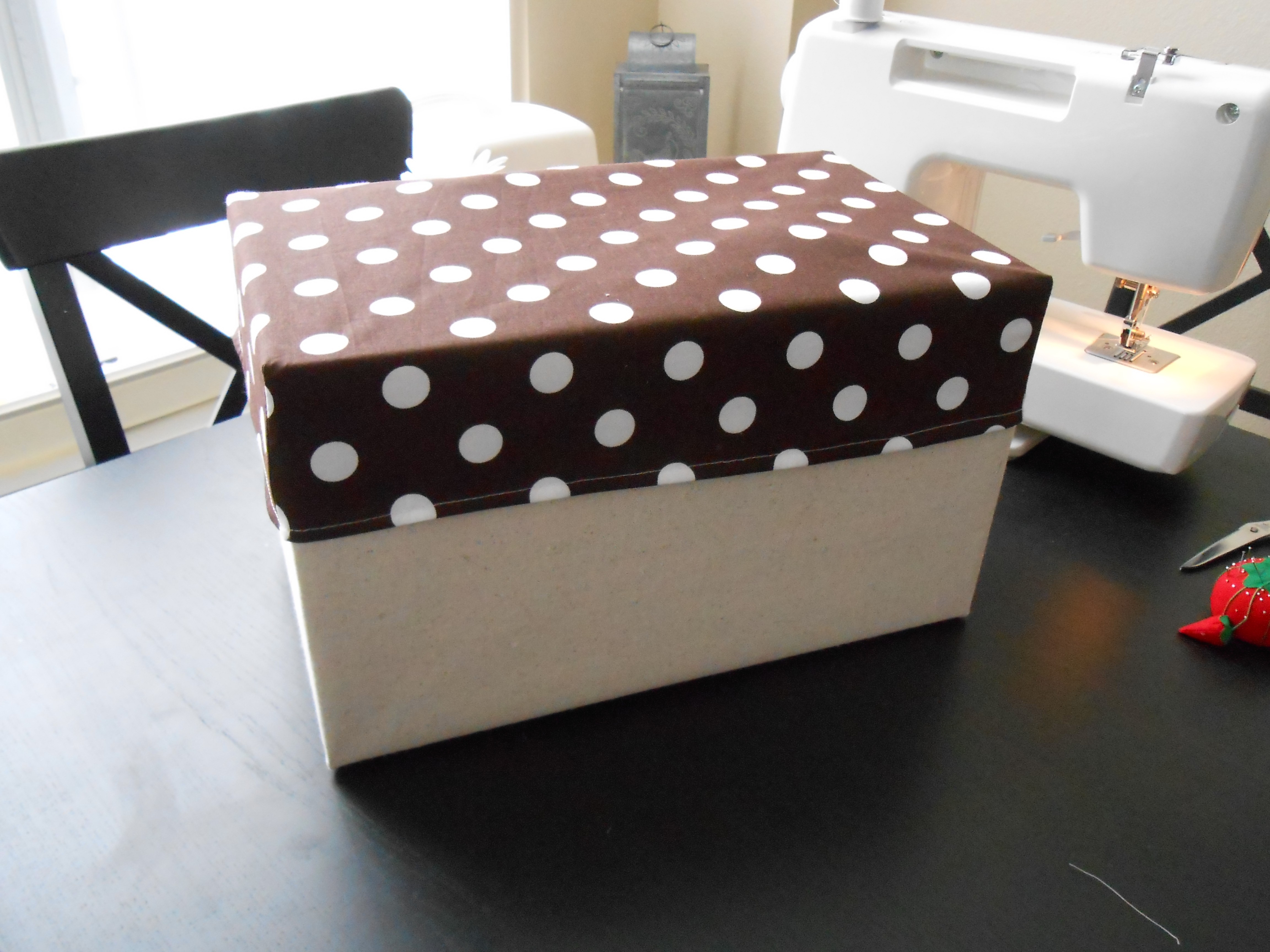 You might also like: